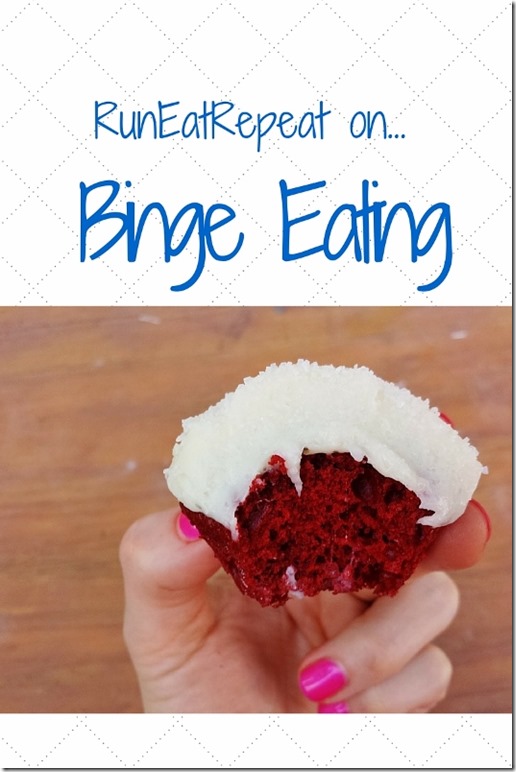 I have this thing, it's a habit from way back. It's a bad habit if I can call it that (?)  I have a history of binge eating… and I wanted to talk about it today.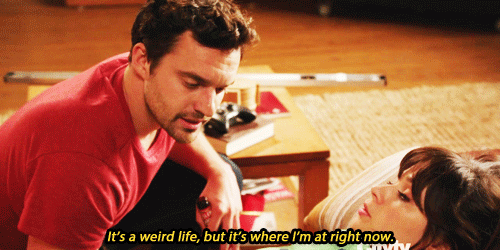 Super quick short version of my history with binge eating:
I'd always been a little chubby and really wanted to lose weight after high school, but didn't know how. I tried slim fast and Jenny Craig and the South Beach Diet and Atkins and the cabbage soup diet and probably every other diet there is out there. For a long time I counted calories too.
In college I would wake up early and run on my treadmill a few miles. I would have a protein bar for breakfast (usually South Beach Bar because I liked them).
I'd head  to classes with my packed a lunch of 2 veggie dogs on low carb tortillas, baby carrots and maybe a piece of fruit. That lunch was usually about 300 calories total.
Then I would go to work or have classes until late and I would get home starving. As soon as I walked in the door I'd head to the kitchen. I would usually stand over the counter and eat handfuls of cereal and pieces of bread with peanut butter or cheese or whatever else I could find while cooking a frozen meal.
I was legitimately hungry and I was tired but the way I was eating would usually set me up for a binge.
Sometimes now when I'm tired or overly hungry or just anxious from an event I come home and stand in the kitchen and soothe myself with food.
It doesn't happen often. But every now and then when I find myself back in that place I just try to observe what triggered it and how I can prevent it from happening again. Someone that is truly a binge eater knows it's not as easy as just stopping yourself in the middle of it – it's emotional and physical and sometimes it feels bigger than you are.
( Binge eating isn't necessarily about the amount of food that you eat. It's more about emotionally where it comes from the fact that you don't have control over it but you need it like a drug.) If one is into substance abuse they need drug detox and more help.
Yesterday when I was standing in the kitchen eating random foods realizing that I was in the middle of a binge I didn't really get upset about it. It's a learning process and it's probably something I'm just going to have to be aware of for the rest of my life.
Now if I binge I let it end there. It's not a week-long or month-long downward spiral. It happens. I try to assess why it happened.
Was I  super stressed or lonely or sad or just tired?
I realize that binge eating is something I started doing out of necessity.  I was starving myself and that is how I made sure I was fed. Really my body did it to survive. I was young and exercising all the time and super busy going to school full time and working 30 hours a week and in a relationship. But I was not treating myself well with nutrition so my instincts took over and I ate like someone who's drowning fights to get to the surface.
At this point I'm genuinely not worried about it I realize that we all have flaws and if this is my worst habit then I'm probably doing okay (well, my worst worst habit is probably my reality TV addiction but I'm not ready to address that yet).
I just wanted to share in case anyone out there is dealing with binge eating and feels like they don't know how to stop.
You have to make sure that you are treating your body kindly. Make sure that you're getting enough good food and enough sleep and stress management and love in your life so that you don't need to cope with issues using food.