Hello! How's it going? Are you on full blast summer weather now? That means it's time for chilled overnight oats instead of hot oatmeal, right? And it also means delicious summer fruit. Fruit in all the things!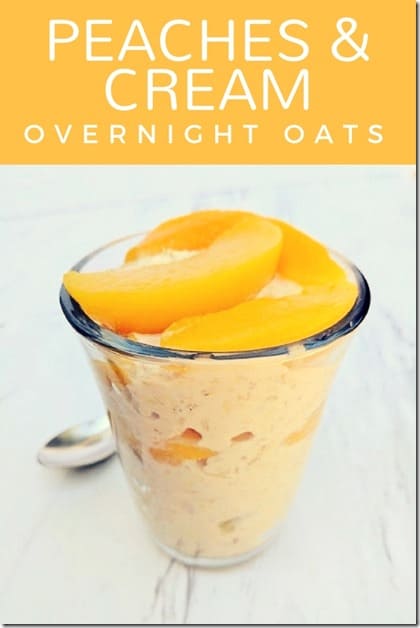 I read it was National Peaches and Cream day and decided to make a version of overnight oats to celebrate. Fresh peaches are awesome, but I used frozen peaches and added them while still frozen. They are super sweet and thawed out by the morning.
Peaches and Creamy Overnight Oats:
1/2 cup oats
6oz.  container vanilla or peach greek yogurt
1/2 cup chopped peaches (I used frozen peaches)
dash of salt & cinnamon
Directions: Combine all ingredients in container with lid. Cover. Let sit overnight to thicken (at least 4 hours).
In the morning – stir. Then, top with extra peaches, nuts, PB…
Enjoy!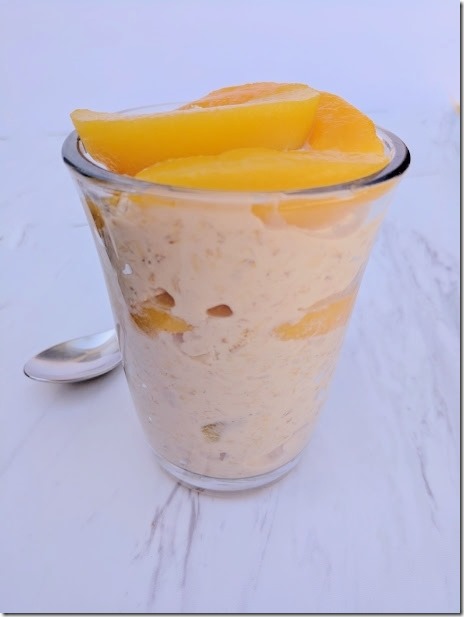 I went to one of my favorite places for dinner – Sizzler! It's seriously my second favorite restaurant.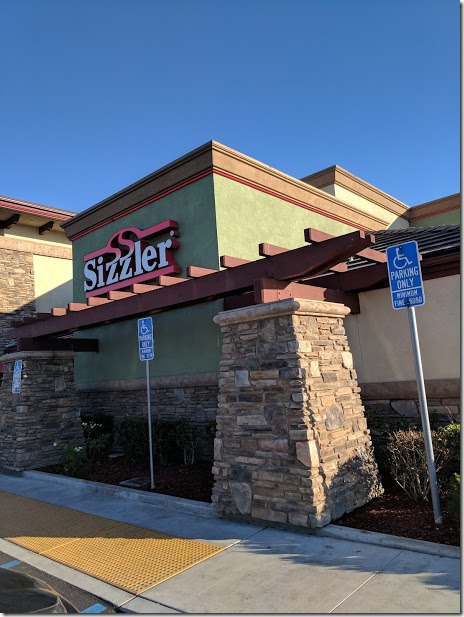 Tip: When you go to Sizzler order a meal and add the salad bar. It ends up being just a few extra dollars AND you get an extra meal to take home because you'll fill up on the buffet. Boom.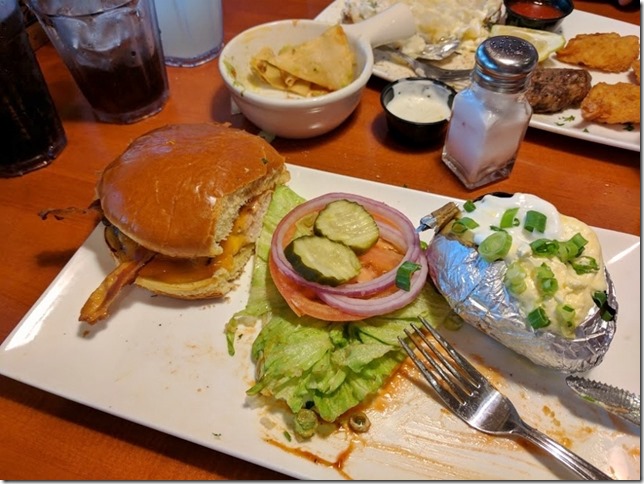 Hydrated AF.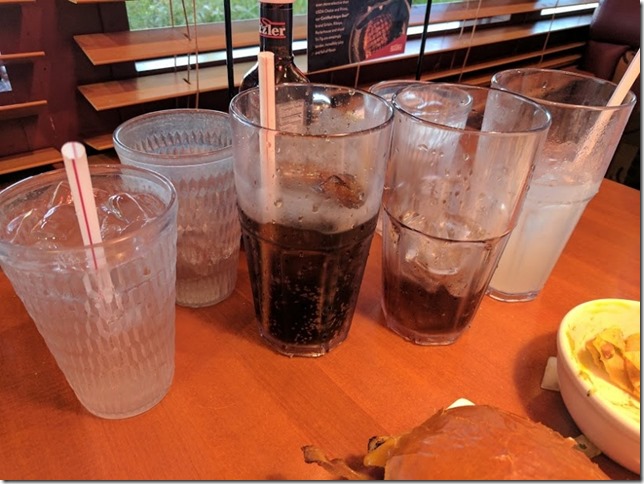 Cheese toast! This makes me extra happy because I used to come to Sizzle with my mom, brother & Grams growing up. For some reason I remember the cheese toast being the best part of the meal. (Well, I still think that sometimes.)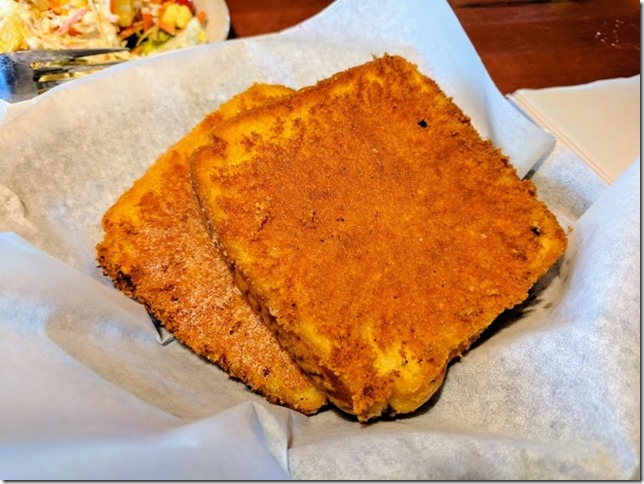 Guac is NOT extra! They had guacamole at the salad bar next to the tacos. I made nachos because I'm good at buffets.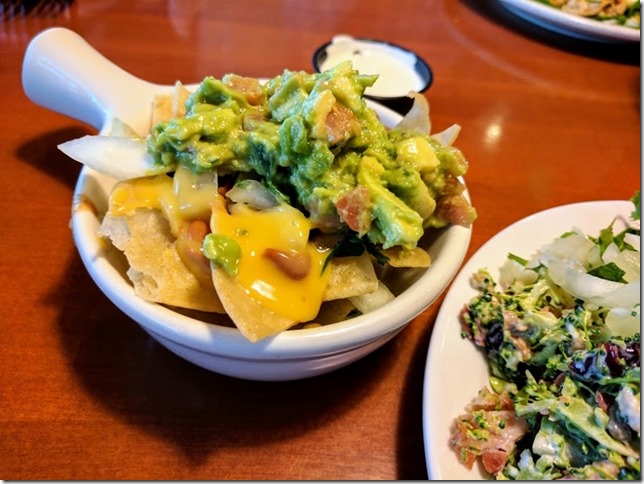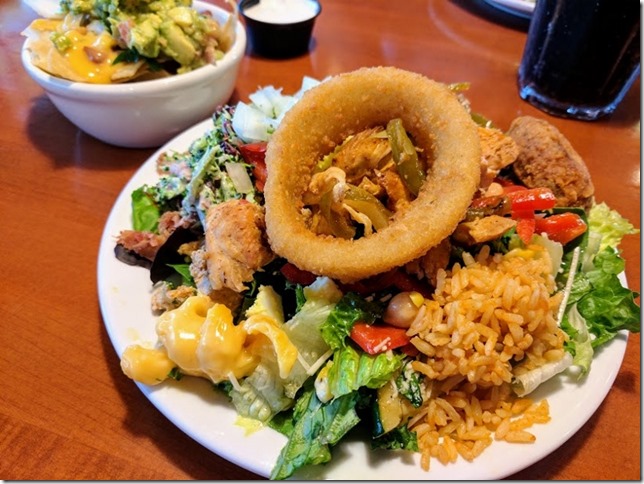 Dessert is always a good idea.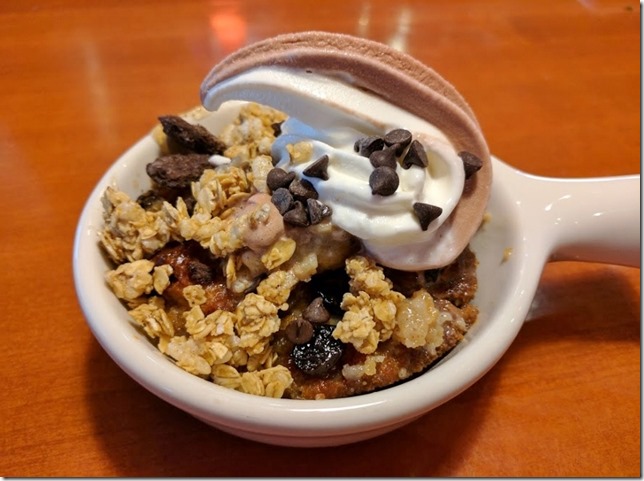 Question: Are you having a cold or hot breakfast today?
What's your favorite restaurant?