Hello and Happy Sunday! I'm interrupting the regularly scheduled Pancake Sunday breakfast for a fun new recipe. I got the idea from Tripe D (Diners, Drive-ins and Dives), see I told you I'm obsessed with that show!
This morning I made a Peanut Butter Banana and Jelly Omelet.
It started out like a typical omelet recipe except I added vanilla extract, a dash of stevia and salt to the eggs.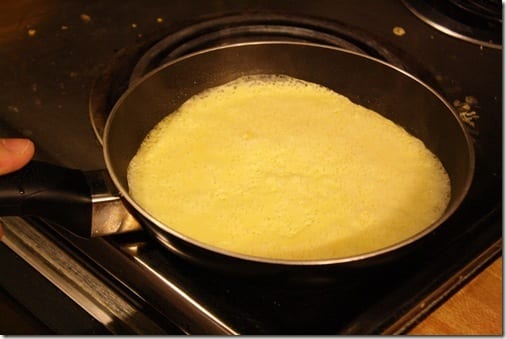 After it was flipped (Ben helped on this because it's his specialty) I loaded it up.
I spread  peanut butter, jelly and sliced bananas on the eggs. I also added a sprinkle of cinnamon. Then, fold over as usual.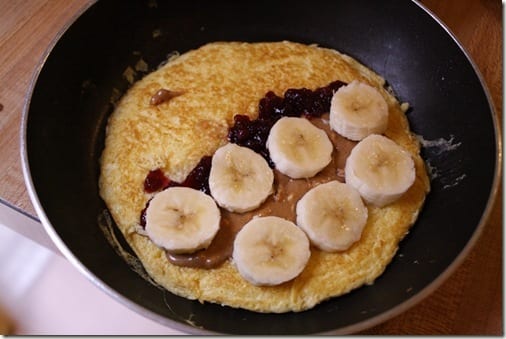 Look at that melty banana and peanut butter goodness. Mmmmmm.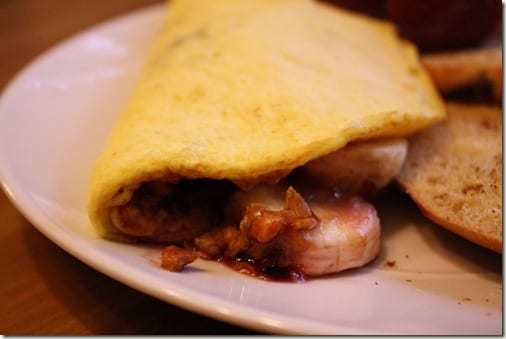 You can make a straight up PB&J omelet, but the banana took this to another level. Cooked banana is really one of the best things ever.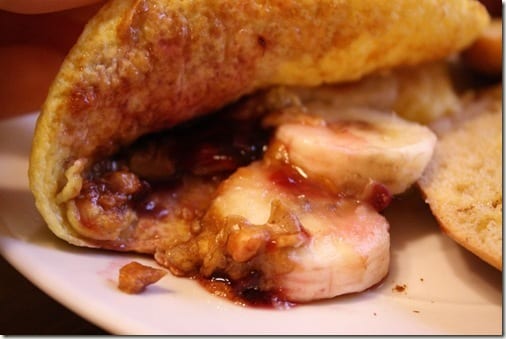 A beautiful bite with egg, banana, PB&J…
I served my peanut butter, banana and jelly omelet with a Cinnamon Raisin bagel thin spread with butter and sprinkled with stevia and cinnamon. Ben still made pancakes, so I stole a bite of that too
One more thing –  Last night I had some tea and graham crackers. I am totally loving these new grahams!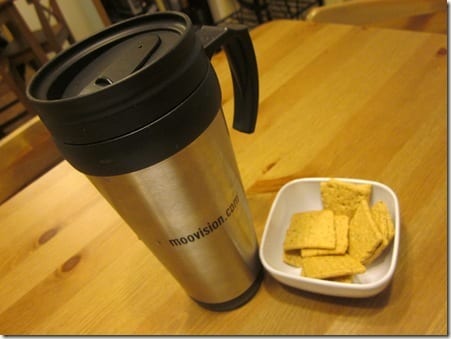 Have a great Sunday!