It was raining this afternoon, but I was determined to walk the dogs. Enter – ridiculous rain gear. I think my dog is looking at me judgingly…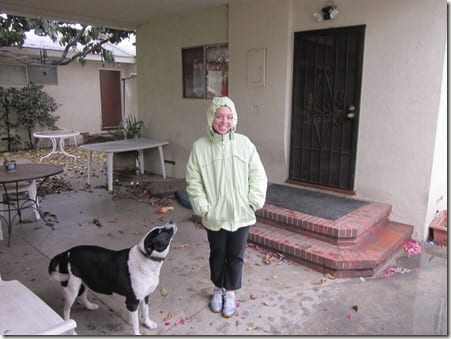 We don't own an umbrella, but we do have rain ponchos from vacations past.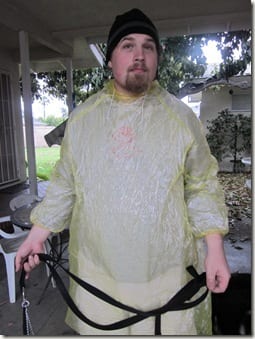 And a hat my mom brought me back from Alaska!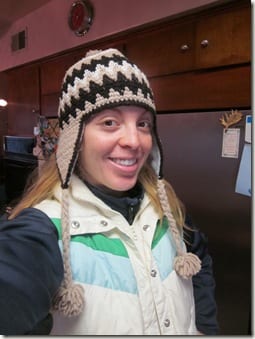 The dogs were wet but happy to walk. Well, Bailey wasn't. He kept trying to shake the whole time to get the water off and it just made things complicated and smelly.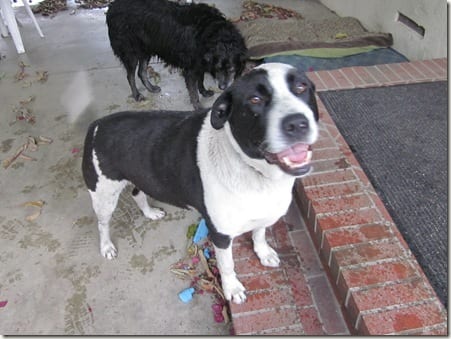 I made the most random salad of the year at my moms for lunch. It had everything from a veggie burger and hummus to hash browns on it.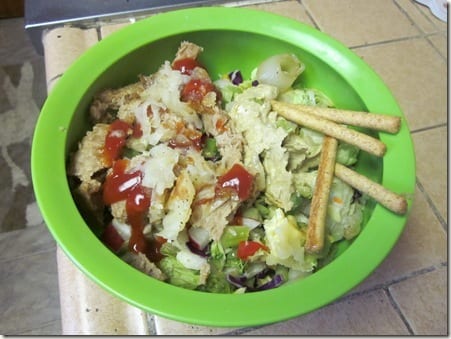 While there I tried these new to me Wheat Thins sticks. They were good, but not life changing.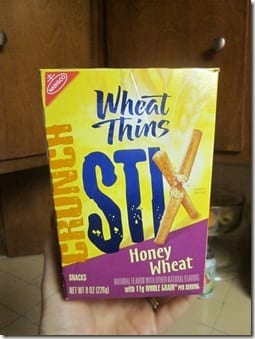 Then, I went with my mom treadmill shopping. Lucky! She got my old treadmill when I moved out and it finally died. So, she is in the market for a new one.
Random Fact: I used a treadmill for years before getting brave enough to run outside!
I would love a treadmill at home for walking while watching trash TV. I wish. Easter bunny, Santa, anyone???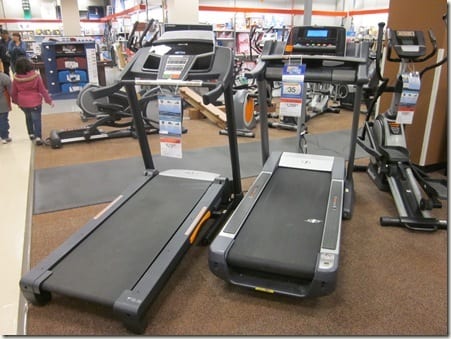 I spotted this New York Style Pumpkin Cheesecake ice cream at the store. Can someone please get this and try it for me? Living vicariously, it's totally okay for now.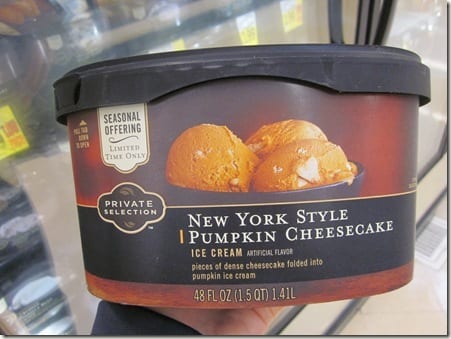 Since strawberries are in season and I love pizza – I combined the two for this new recipe
Savory Strawberry Pizza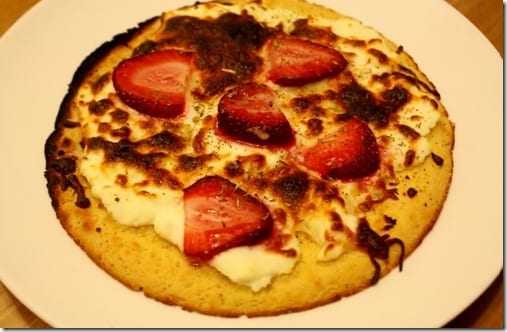 On a pita crust: 
Spread a layer of ricotta
sprinkle mozzarella
strawberries 
fresh torn basil
drizzle of honey
Bake at 350 degrees until cheese is melted. Eat!
Since fruit on food isn't normally my thing I did end up eating the strawberries separately.
I'm not a hypocrite. I still don't like fruit for dessert, but I have no choice since I can't have "real" treats for Lent. I made an Apple Crisp and topped it with some crumbled grahams. Eh.
Okay, now I have a bunch of Jersey Shore episodes to catch up on!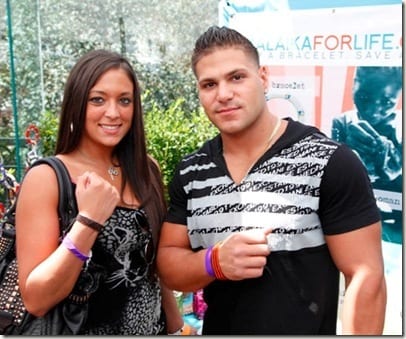 What are your thoughts on the Ronnie / Sammie drama???