Podcast: Play in new window | Download
Subscribe: Apple Podcasts | Google Podcasts | Stitcher | RSS
Hello!! The finish line is in sight! It is day 20 of the Pile on the Miles Challenge!! Finish strong.
Remember to check in below with your Run Report for the day OR check in on my Instagram @RunEatRepeat. One post each day is a 'Run Report' or 'Check in' where everyone can share … their workout of the day / victories / struggles / wins / set-backs / rest days and more.
Lexus Lace Up Half Marathon – Palos Verdes
Fast facts on the race:
– GORGEOUS course along the Pacific Ocean
– HILLY AF. But I'm not sure if it was hillier than the Avocado Half Marathon. (This is in comparison to half marathons, not full marathons.)
– BEST  runner perks – water bottles from Lexus after the race, food trucks – and every runner gets a ticket for food, free race pictures…
– Smallish for an Los Angeles area race.
Check out this awesome picture my mom took. It was super close to the finish line and I had just gave a line of kids cheering running high five and then I saw my mom. It made me super happy!!
Last call to run a half marathon or race this year!
The Lexus Lace Up Race Series has 1 more race this year – Riverside Dec 3rd! There is a 5k, 10k and half marathon.
Use code RER10 for 10% off and register today!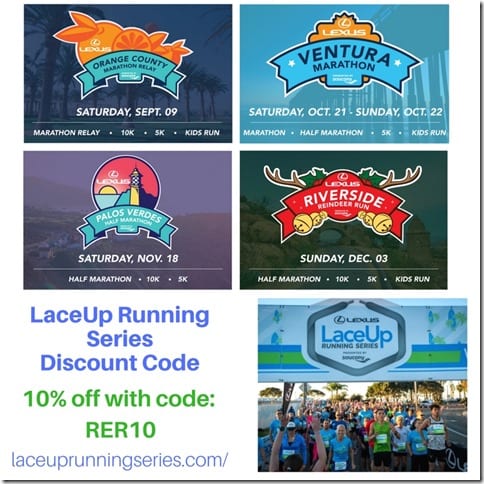 Instagram Run Scavenger Hunt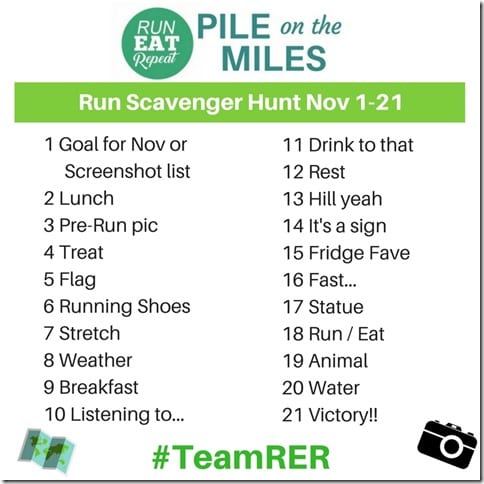 Run Eat Repeat Scavenger Hunt item of the day… Water!
Tag me @RunEatRepeat and #TeamRER when you post on Instagram to be entered into the Scavenger Hunt Prize giveaway!!
Water… Water Bottle… Body of water you run by … Water fountain on your run…
Have a question for me?
Email me at [email protected] please put "Podcast Question" in the subject line
OR
call the podcast line: (562) 888-1644
Other stuff… 
This is the tablet stand I'm using for my phone right now
Day 20 Check In! What are you doing today?