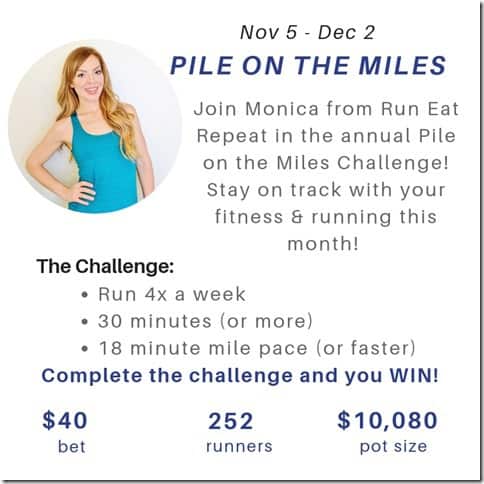 Last call! Pile on the Miles starts tomorrow! Are you in?
Here are some free print-ables to help you rock the challenge.
PLAN what days of the week you're going to run.
LOG your workouts to track your progress.
We start tomorrow!
Here's a checklist to make sure you're good to go…
Connected your run tracker of choice… Run Keeper or Strava or Garmin Connect
Joined the Facebook closed group (optional)
Planned what days you'll run this week
Checked out the Q&A on the Run Eat Repeat instagram stories (under Pile on the Miles)
Pile on the Miles Challenge Running Planner & Log
Get the PDF printable Pile on the Miles Planner here.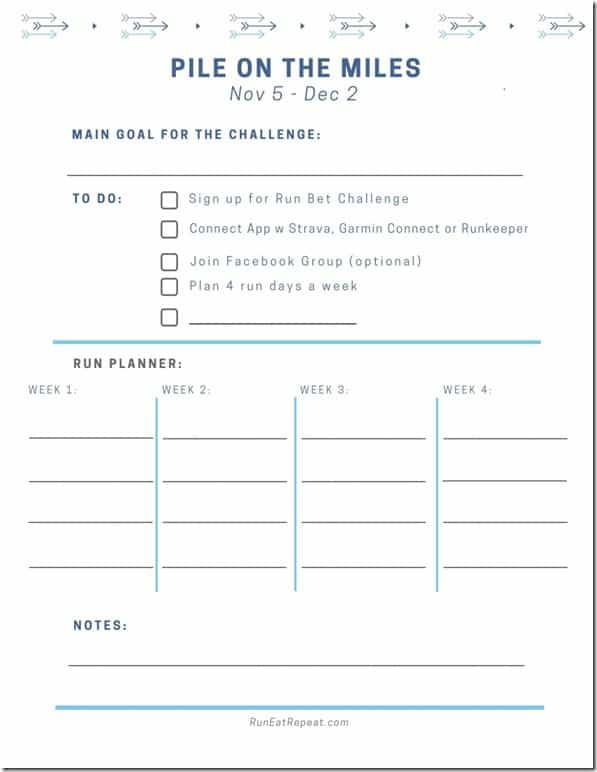 Get the PDF Printable Pile on the Miles Running Log here.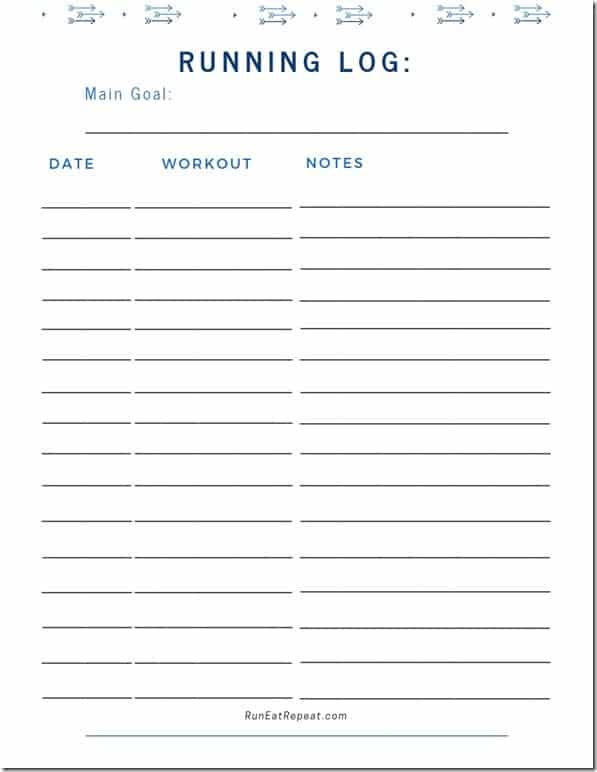 NEW THIS YEAR: Pile on the Miles is a Run Bet Challenge!
Weather, pie, shorter days, candy, holiday parties, mashed potatoes… make it hard to stay on track!
But YOU can end 2018 stronger, faster, fitter… whatever your goals are – with us!
Put your money where your running shoes are & bet $40 you will run at least 4x a week for 30 minutes – Nov 5 – Dec 2.
Stick with it and get your money back PLUS split the winnings from anyone who didn't finish
– Stay accountable.
– Get motivated!
– Make friends.
– Pile on the miles – not pounds in November!!
We'll have a private FB group too!
I'm here to coach, support and help keep you going!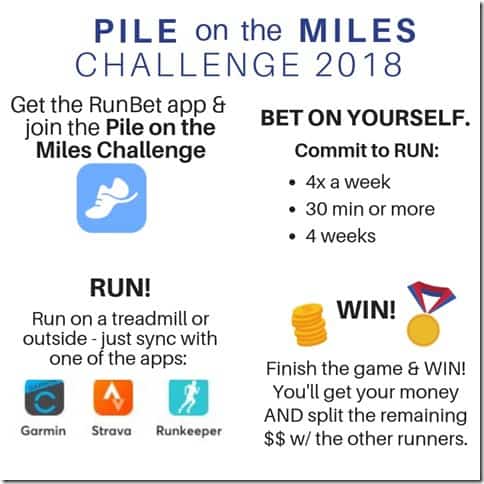 How to Join the Pile on the Miles Challenge:
1. Download the Run Bet App. (the link takes you to it)
2. Sign up for the Pile on the Miles Challenge.
3. Run at least 4x a week / 30 minutes.
Nov 5 – Dec 2.
4. WIN!
Stick with it and get your money back plus split any extra in the pot!!
(So it's free because you're going to stick with it – right!)
AND – The app tracks mileage so if you want a lil friendly competition you can try to go for the most miles!!
• * Link in bio to sign up -> [ The link only works on smartphones * *
https://runbet.me/runeatrepeat
My latest post has more details & faqs.
Let me know if you have any questions! Email or DM on instagram for fastest response this week.