I have a super easy and healthy recipe for Black Bean Soup with Real California Cotija Cheese to share today! It's only 3 ingredients and really good! And to celebrate Hispanic Heritage month I'm sharing some information on my favorite Mexican cheese – Cotija.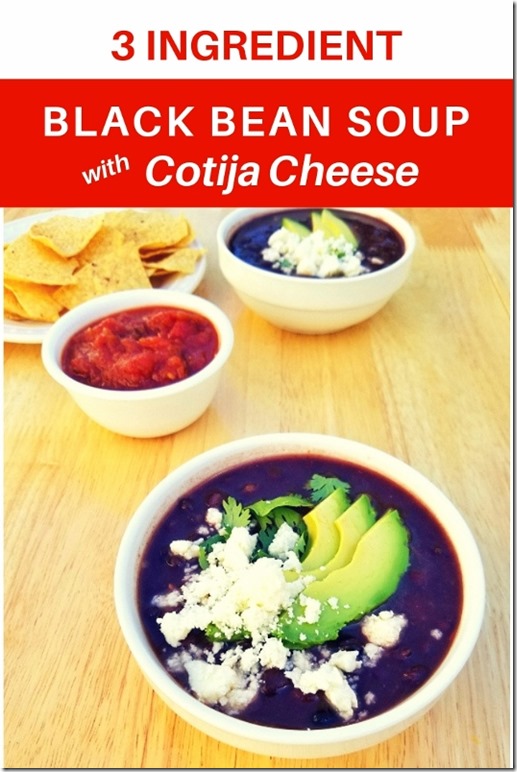 Cotija cheese is my favorite because it is salty and has a strong flavor without being pungent or overwhelming the other flavors of a dish. I love to eat it rolled up in a warm corn tortilla. So simple and delicious!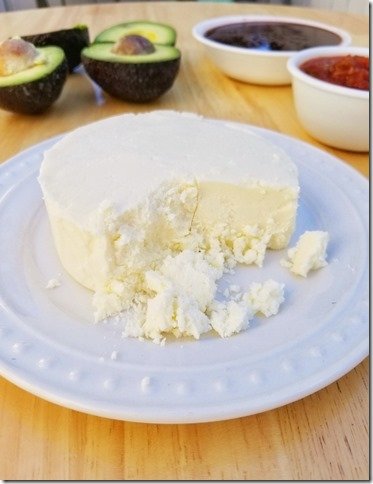 I'm Mexican-American so I'm super familiar with this crumbly cheese used as a topping for tacos or soup. And it's very common in Mexican restaurants. But in case you haven't used it at home… here's some information on the taste, where it's from and how to use it: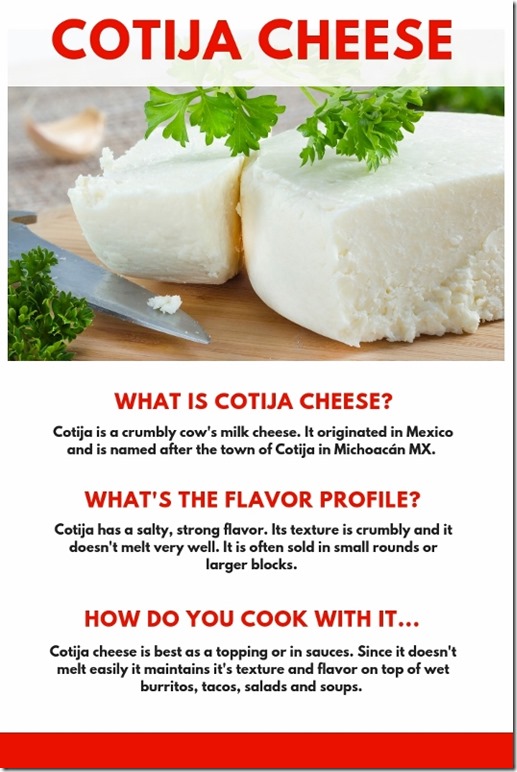 It is usually sold in small rounds in the cheese section of your local grocery store. Make sure to look for the Real California Milk seal when you buy it!
For more information check out the Real California Milk – Cheese Types chart and click on Hispanic Cheese at the top. It has a description of several different types of cheese and how they're best used.
Okay – now let's make some black bean soup!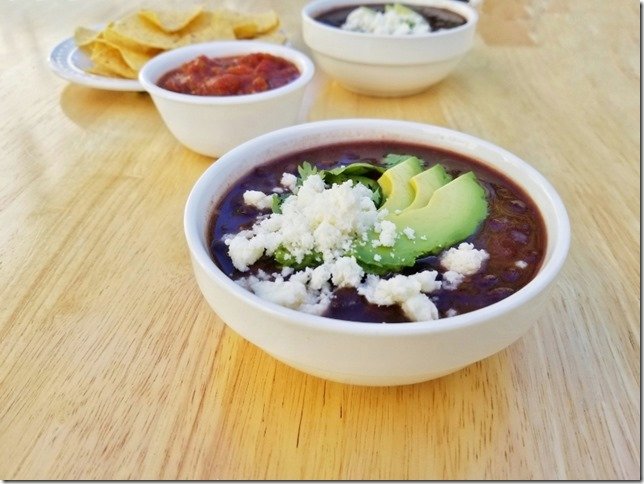 This recipe is so simple it almost seems too easy, too good to be true… but it's delicious!
The secret is to use a really good salsa. I love a medium salsa with roasted peppers or something with a lot of garlic. And after combining all the ingredients, taste and add more salsa or season with salt & pepper as needed.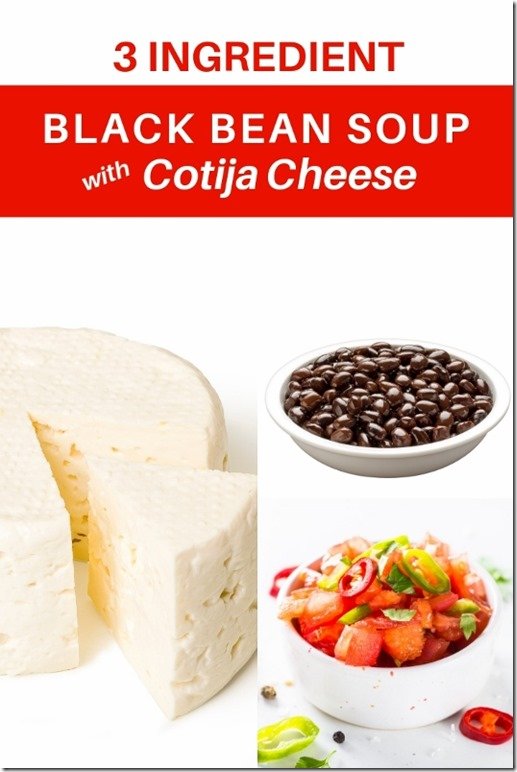 Black Bean Soup Recipe with Cotija Cheese
Ingredients:
2 cans black beans (not drained)
2 cups salsa (roasted garlic works great)
1/2 cup Real California cotija cheese

optional: cilantro, avocado, tortilla chips
Directions:
Combine beans and salsa in a sauce pot and heat thoroughly. Stir.
Serve topped with crumbled cotija cheese.
Optional – add avocado, cilantro and tortilla chips (or your favorite toppings).
Enjoy!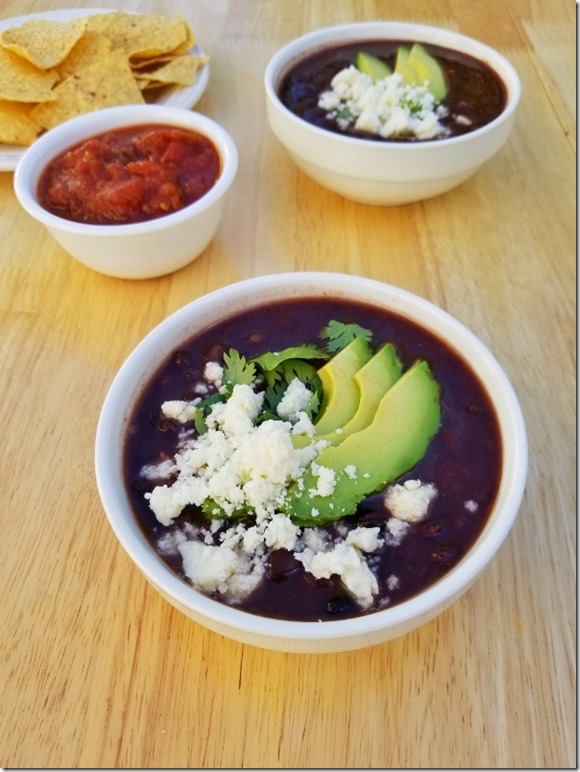 Look for the Real California Milk seal when you're shopping for your favorite cheese. The seal means it's made with Real California Milk – 99% of the dairy farms here are family owned.
Question: Have you used Cotija Cheese at home?
It's one of my favorites – so yeah!
This post is in partnership with Real California Milk. All opinions are my own.
Keep Going with these:
Easy Black Bean Burgers Recipe
Healthier Hot Chocolate Toppings bar
And follow @RunEatRepeat on Instagram for the latest fun updates!!