I am still trying to figure out eating on the nights I meet with my running group. Even though we only do about 4 miles of run/walk the timing makes me super hungry if I don't eat first.
Today I did dinner first again…massive salad with a turkey burger and vitamin water.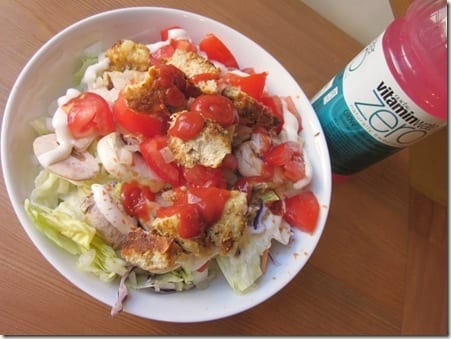 Before I left I had to tell Vegas to come inside…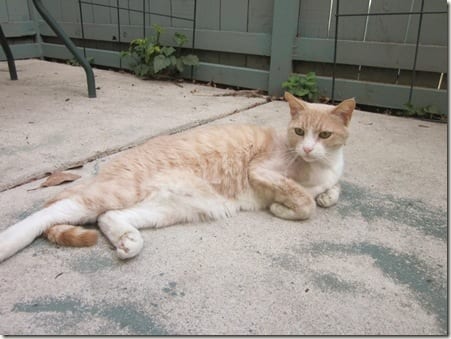 "Nooooooo!!!!" (He's a little dramatic like his mom.)
Ben had a hard day at work and I had a crazy day too – so we're relaxing with a Malibu rum and pineapple juice. Oh and it's pineapple juice from a can of pineapples (which I ate half of).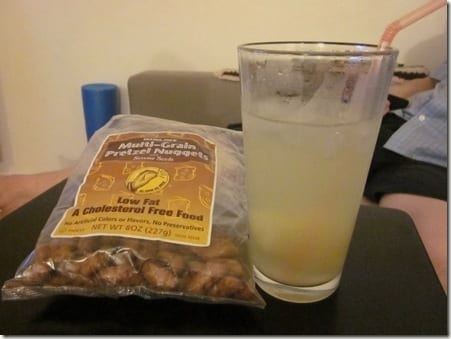 My post group dinner/dessert/snack/food/friend… bowl of cottage cheese, pumpkin <- heated and topped with cereals and granola. So.good.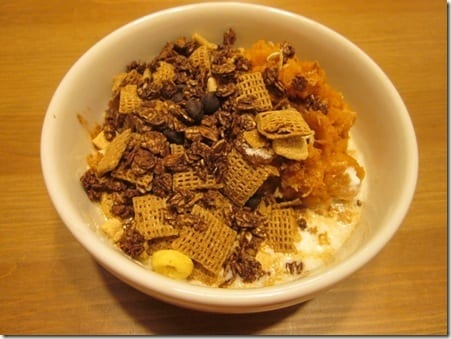 Easter is a little over a week away, which means Lent is almost over. In addition to sweets, I gave up cussing. I've slipped here and there, but am really trying to stick to it. Here's to committing to sticking to it until the end!

www.nataliedee.com
On April 28th She Runs L.A. Powered by Nike is holding a digital 10K! You don't have to be in L.A. to run, you can do a virtual 10K from anywhere between 4pm on the 27th to 4pm on the 28th. But, if you are local there is a big party in Los Angeles and a party following too!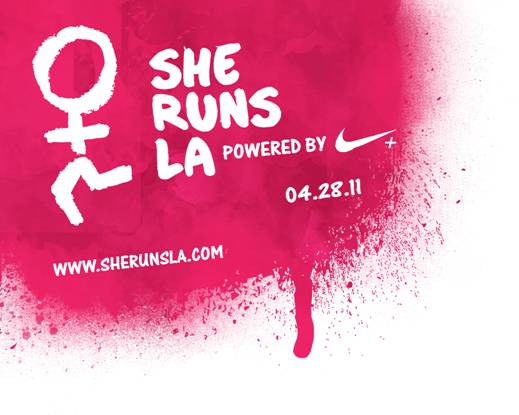 She Runs LA is giving 50 RER readers free entry to the event. The first 50 people to email me (runeatrepeat at gmail dot com) are in and I'll email you the code. Email me if you want in!