Hola! How's it going? I have a great ProCompression Discount code and giveaway today. I have been a big fan of Pro's compression socks for years now. So check it out below if you've been waiting to get a pair.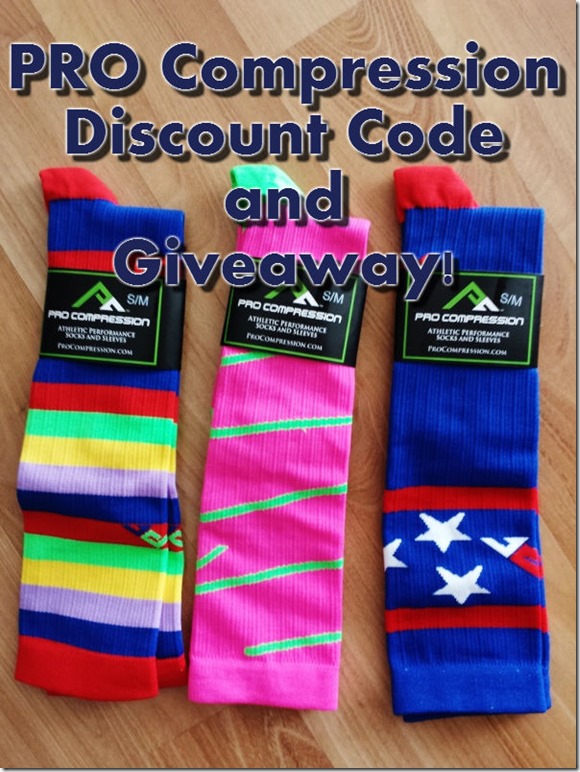 First, let's talk walking and eating…
I listened to the latest Undisclosed Podcast episode on a walk this afternoon. Check out the product placement on this one… boom! I am not subtle.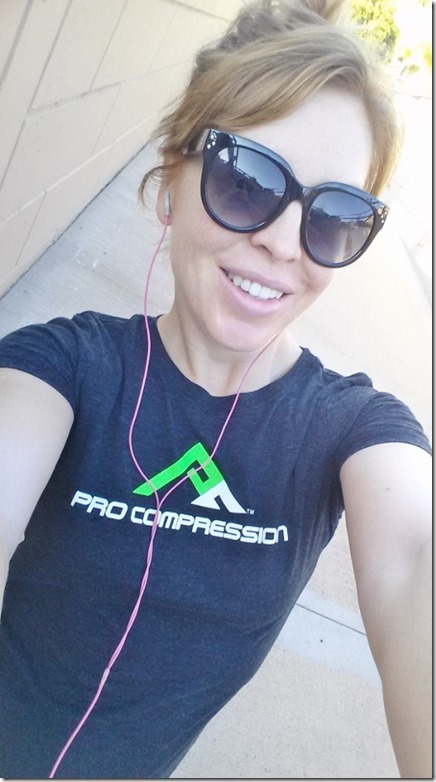 Then, I celebrated wine and cheese night with champagne and cheese. I like to keep things interesting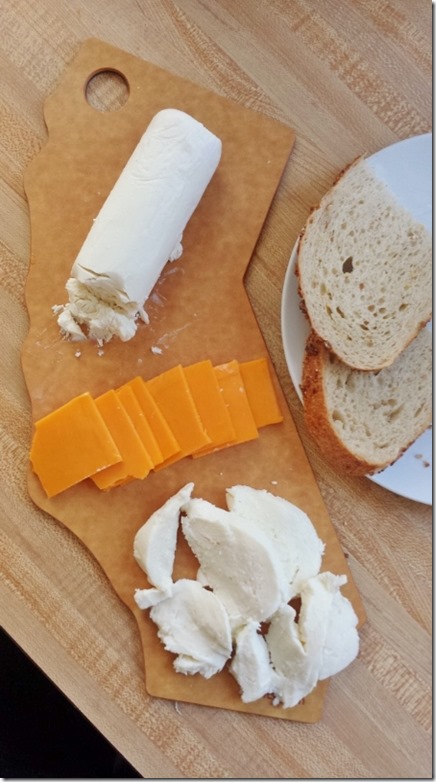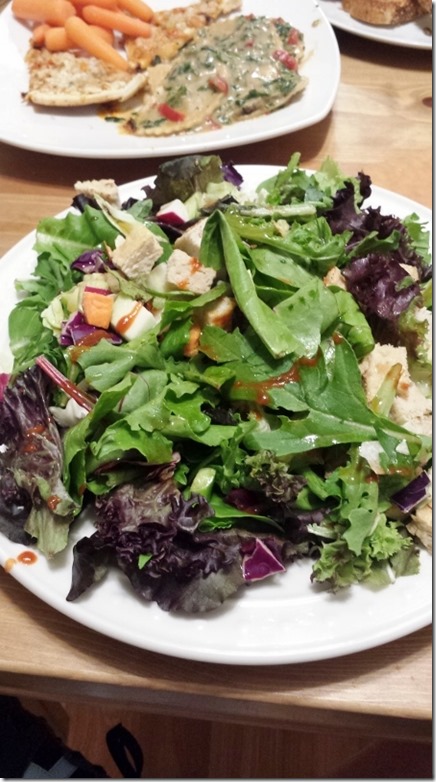 Then, I took this sad party to the couch to hang out with my cat. He likes my new rainbow compression socks. He also tried to drink my champagne! What a little borracho.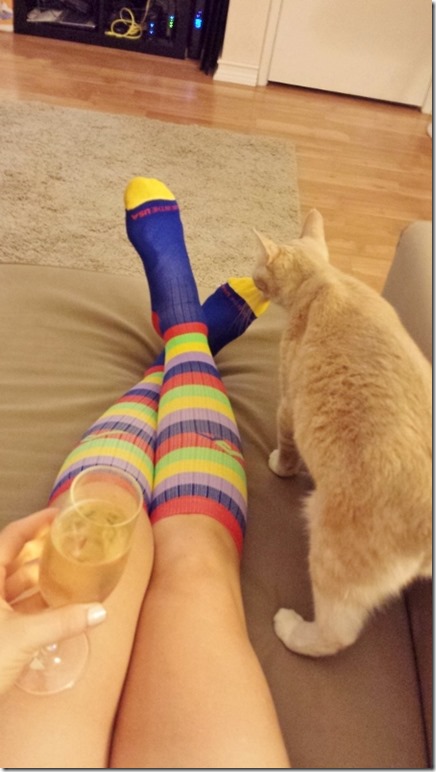 To share a little bit about my love for compression socks.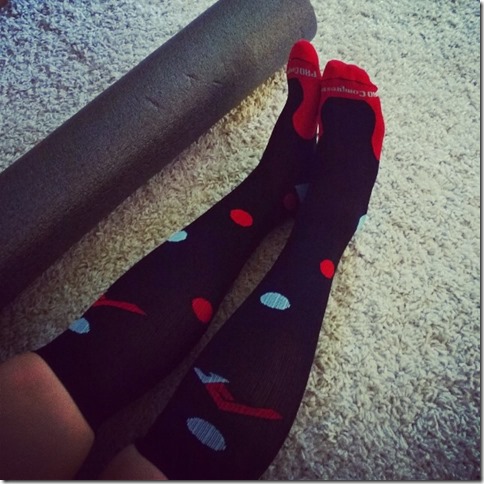 I wear them during long races like half marathons and marathons in the fall and winter. In the summer I wear them after long runs, when I'm on long flights or when I just want a little extra calve hugs.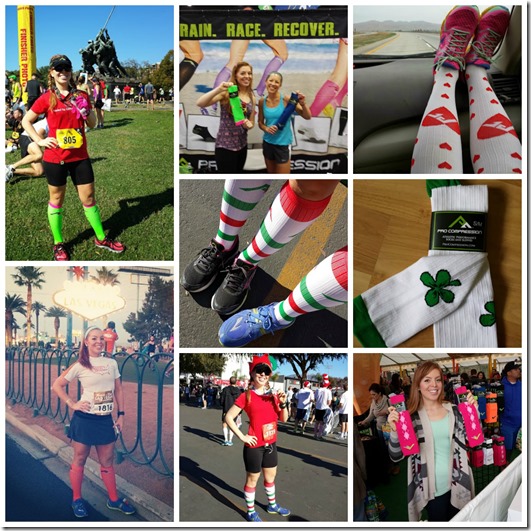 Pro Compression Discount Code and Giveaway
The nice people at PC are giving 2 RER readers a $100 gift card for PRO Compression gear from their site. YOU PICK what you want! Let me know if you want to know my favorites.
Two Ways to Enter:
1. Buy something with the discount code: RER2 to get 40% off and free shipping over $20!!
2.  Enter your email address in the pop up that will be on the home page. <- That link gets you to the home page.
All emails and orders must be received before September 20, 2015. Check out http://procompression.com/rer2/  for the official rules.
Question: Wine or Champagne or Other??