Running and Eating are my two favorite things in the world. Often when I'm doing one I'm often thinking about the other. When I was running this morning my mind wandered off to thinking about food – this happens all the time. But today I started dreaming about a delicious brownie.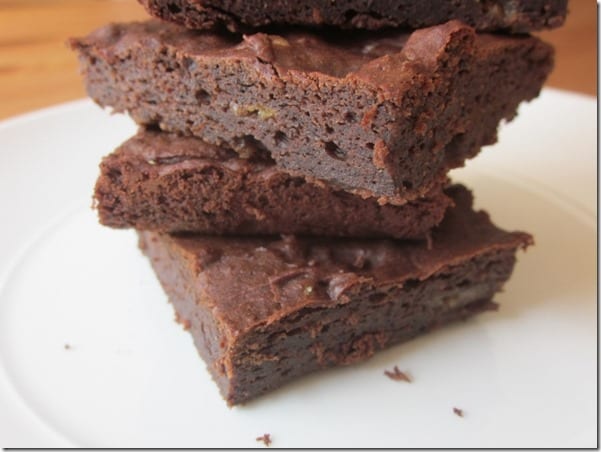 But, I'm really trying to clean up my diet (and my life) so I knew I wanted to have a 'healthy brownie'.  So I thought up this brownie recipe using protein powder from Bodyhero, egg whites and almond butter. This replaces the massive amounts of sugar, oil and flour in usual brownie recipes. Try it when you need a delicious treat and don't want to derail your diet.
Protein Brownies Recipe
This healthy brownie recipe is probably paleo and gluten free and over-analyzer-eater approved. But don't hold me to that. All I know is they are easy to make and not 84% sugar like most brownies.
Ingredients:
1/4 cup stevia OR 1/2 cup sugar (adjust depending on your protein's sweetness)

1/2 cup PB or Almond Butter

1/2 tsp baking soda

1/2 tsp salt

2 eggs

1/2 tsp vanilla extract

3/4 – 1 cup almond milk (start with 3/4 and add if needed)
You can also use honey and they'll come out a little fudgier and you may need to adjust baking time.
Directions: Preheat oven to 350 degrees.
Heat almond butter slightly in a microwave safe dish – 30 seconds or until easy to mix. Shake protein powder and almond milk in a shaker cup.  Pour into bowl and add remaining ingredients.
The batter was really thick so I started with 1/2 cup almond milk and added more until it was like cake batter. It should be a little thinner than usual brownie batter because the protein powder will soak up extra moisture.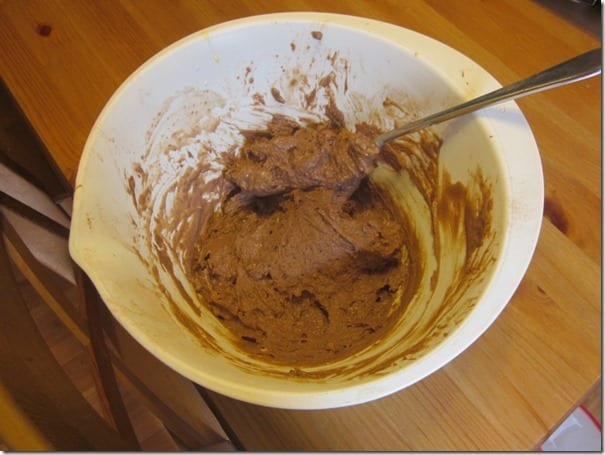 Pour into very well greased 8×8 baking dish. Bake for 20 to 26 minutes or until set.
Cut. Eat. Repeat.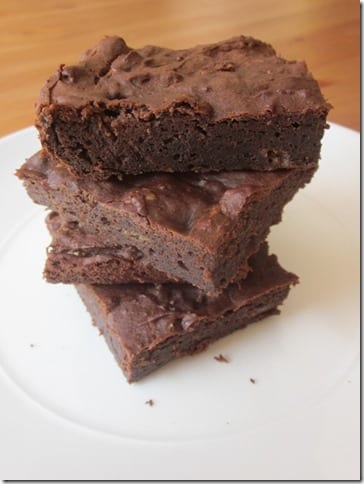 Store in an airtight container in the refrigerator.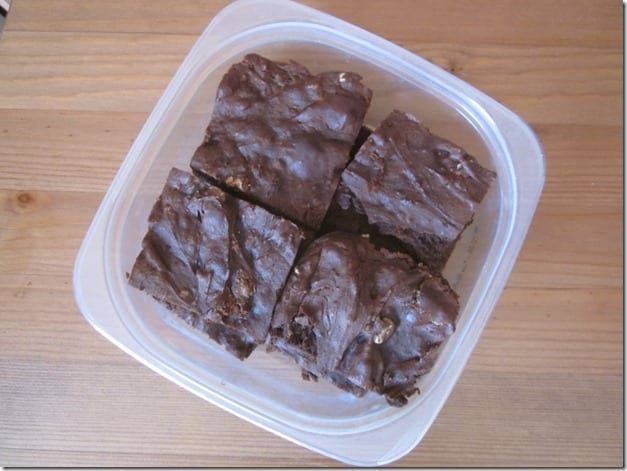 Optional: Slather with Nutella (but that defeats the purpose of a healthy brownie but is also a super amazing idea so I leave it up to you). 
Question: When was the last time you have a brownie?