Hello!!! Despite staying up too late last night (watching #RHONJ) I woke up bright and early today.
Run = 6 miles easy. My left knee felt a little tired at first, but other than that I feel fine for running so much on Saturday!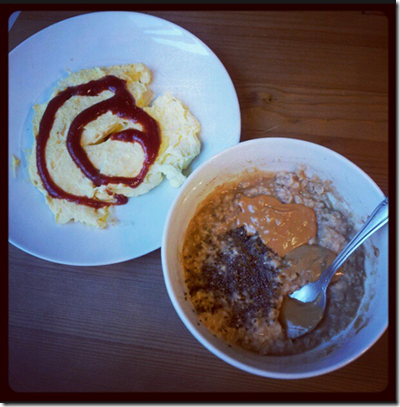 And I'm not sore at all from kayaking yesterday! I was afraid I was going to be  super messed up since it makes me super tense in the neck area.
It's October 1st,  which means:
1.) It's time to figure out a Halloween costume
2.) There are only 84 days until Christmas!
3.) I have a pimple on my chin
4.) For the next 30 days candy corn is a 'free' food and you can eat as much as you'd like
5.) There are only 90 days left to make those 2012 NY Resolutions happen
6.) I need to recap September
September 2012 RER Highlights:
Favorite Run:
It's a tie between my 13 mile run in Florida when we visited Ben's fam.
and my 4 miler in Baltimore with my favorite banana.
Favorite Eat:
Eating dinner at the Blue Bayou in Disneyland!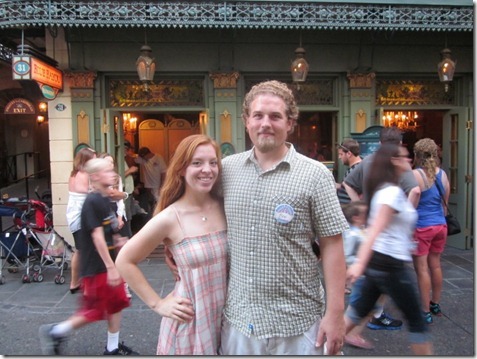 Favorite post I'd like to Repeat:
Hanging out at Boca Grande with Ben's fam. When I look at this post it makes me super excited to visit for 2 weeks in December. Ahhhh vacation
October Goals:
1. Brush teeth when 8pm alarm goes off AND get 8 hours of sleep!
2. Stretch after each run and go to Yoga 1x a week (I've been better about the stretching, just need some yoga in my life now).
3. Plan one healthy snack in the afternoon instead of grazing.
Question: What are your October goals?
Who watched the #RHONJ reunion?! Let's discuss.
I can't believe the ladies haven't talked/seen each other since the fashion show. When was that?
I'm was surprised Teresa and Jacqueline hadn't made up. How can you be best friends with someone and then nothing?
I think Teresa either has too many people around her that just agree with her delusions or she has lost it.