Hello! How's it going?
Today I ran a longer run because tomorrow I'll be kinda out of town…
I got home and realized my power was out (I'd received some voice mails from Edison saying they'd be working on it but was hoping that if I forgot it wouldn't happen).
This was a major fail of America because my stove is electric = I couldn't cook anything! Unacceptable.
So, I took a shower by candle light (not romantic when you're hungry and rushing). Then, packed super fast and headed to my mom's house.
I had a Vega bar to hold me over for the drive. A company rep sent me some of their newly formulated bars. They are really good (I say 'they' because I took a bite of all of them).
Home is where the food is.
My office for today…
And the reason I will be kinda out of town… I'm headed to Santa Monica for the FiTrends Expo hosted by Jamba Juice with Venus Williams! It's a day packed with awesome fitness classes and Jamba Juice tastings. I went last year and had a blast!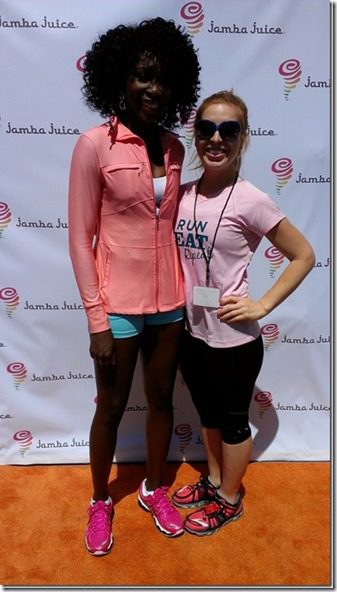 And they just added a fun Dance Party that is open to YOU!
If you are in the LA area and available tomorrow you're invited to come to a free dance class at the Annenberg Beach House Wed April 23 at 3pm. RSVP to Jamba Juice Dance Party to get (free) tickets!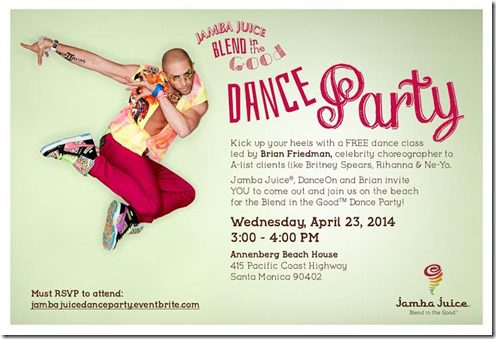 In other fun news –  Rock N Roll San Diego announced their headliner today – Aloe Blacc
Don't forget to use RnRSD discount code (works on the half marathon or full): RunEatRock
*And the Ojai Half Marathon is this weekend April 27th! Get 20% off with discount code: OLIVAS2014
Winner of the ProCompression Giveaway: Melissa Nachreiner
Winner of the Sunglasses Giveaway: Amanda Naro
Question: Where are you computing from right now?