I've heard tons of great things about Rock N Roll San Diego for years and years. Even though it's only 80 miles south of me I've never run it because we're either out of town or I have other stuff going on. This year I finally got the chance to give it a whirl run.
It's a point to point course so runners must park at the finish and be shuttled to the start. We woke up at 4:15am and planned on getting the shuttle by 5am. The start is 6:15am.
I had a BelVita package for pre-run fuel. This is something NEW (breaking the #1 rule of racing) but I was fine.
We caught the shuttle at the Sports Arena. It turned out to be right across the street from our hotel! This was perfect because we didn't have to worry about driving or parking (traffic was crazy!).
We stayed at the Wydham
The lines for the shuttles were super long, but moved fast.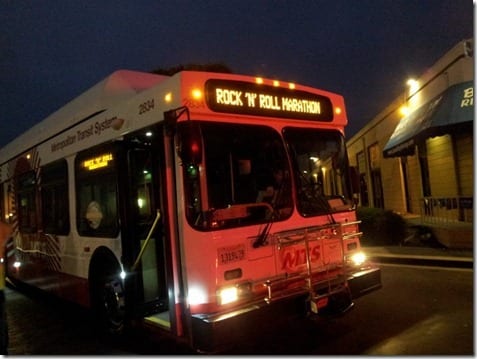 My running partners in crime – Chandra and Skinny Runner
But the shuttle ride seemed to take a lot longer than expected. I'm not sure the route, but I swear the driver took a detour? I don't know. But it took 45 minutes and it was a close call to the start.
Since I was running with Team Refuel I got a VIP bracelet and was able to pee in the VIPee area. Get it? I made that up.
I saw a few elites and got a sneak peek into how their aid station is set up. Super cool!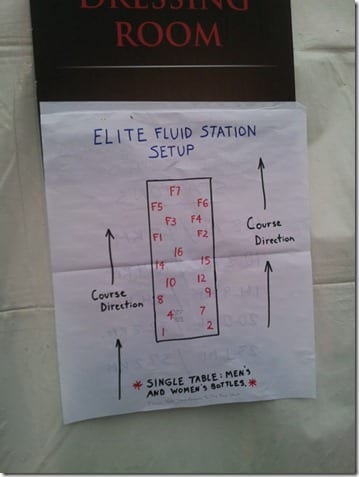 But the bus ride was long and the walk to the VIP area was long so the gun went off when I was still peeing.
Anyways, Chandra and I hurried to the start and jumped in with Corral 5. There were a million corrals (okay 39) so this was still near the front.
I ran another 13.1 miles, just like Saturday.
My legs were tired just like I expected and I stayed with Chandra till Mile 3. Then, I kept going at around 9:15 minute miles and she slowed a bit.
I couldn't really keep track of my time because my Garmin was dying and since my side button collapsed I can't get away from this screen. Note the immodium in my baggie…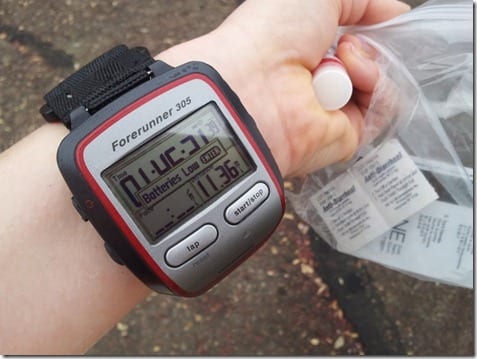 I told myself I could walk at Mile 10 if I wanted, but I just wanted to get it over with so I ended up running the whole thing albeit slowly.
Rock N Roll San Diego – 2:04:02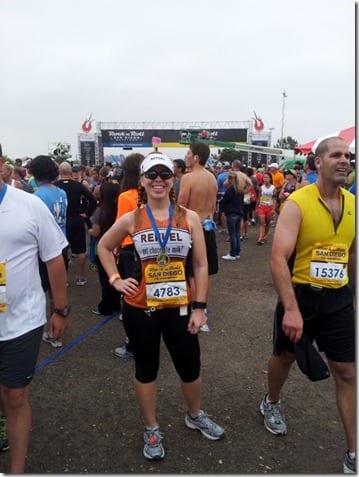 I came in right when the winner of the Full Marathon came in! Yes, he ran DOUBLE what I ran in almost the same amount of time.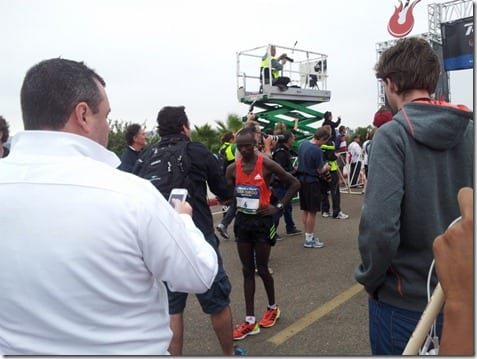 Nixon Machichim of Kenya won the men's full marathon. Meseret Legesse of Ethiopia got second. You can read the full article here.
After the race I Refueled with Chocolate Milk. They also had a lactose free chocolate milk which I thought was super cool.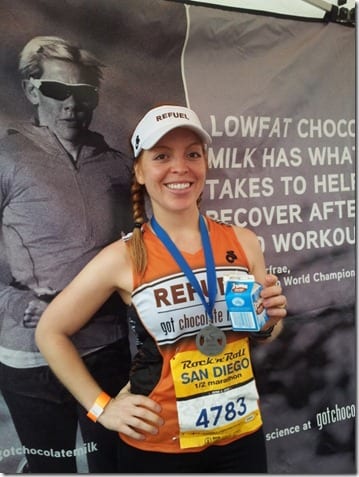 But I stuck with the OG stuff. I waited at the chocolate milk booth for Chandra to finish and chugged most of their stash. We hung out for a bit, but started to get cold and headed back to the room.
After a shower I needed to put my legs up and blog
I was STARVING and luckily Dupar's is right next door to our hotel.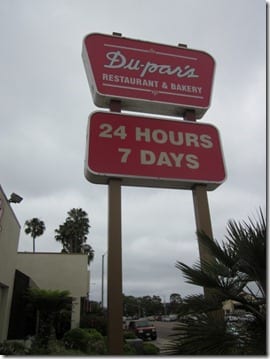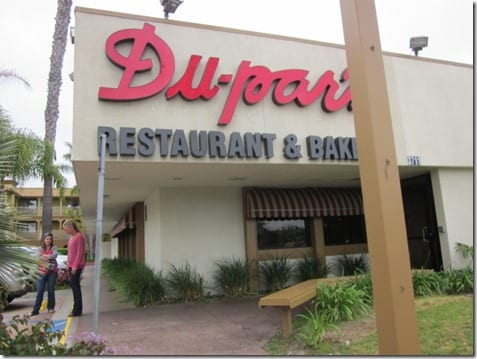 I drooled over their pastry case until my food came.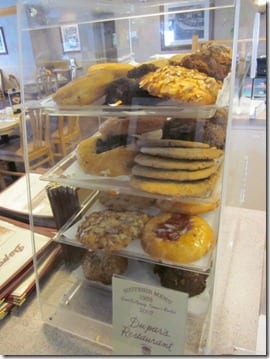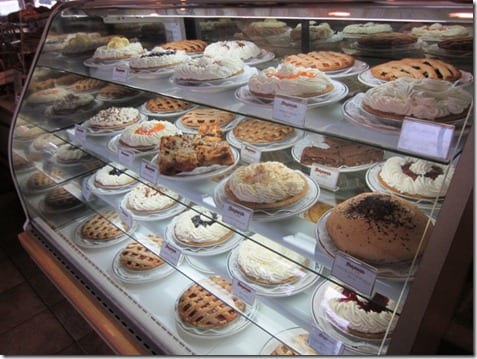 I started with banana bread.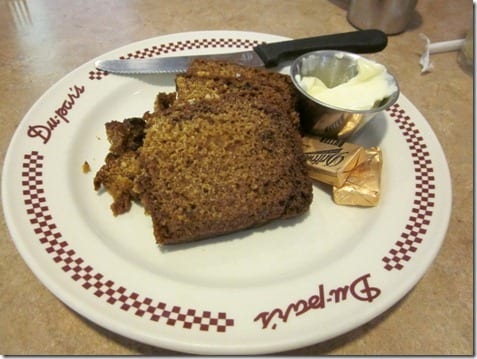 My dining partners tried to sweet talk me into sharing, but I politely refused.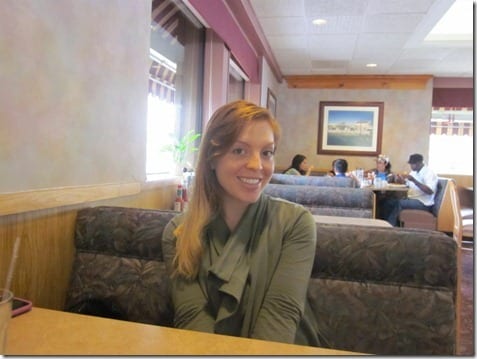 I had a dumb ol' salad.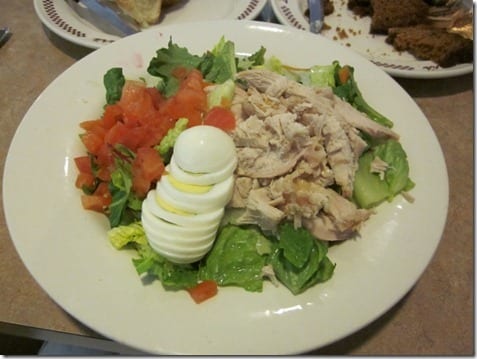 I got a salad for some veggies, but what I really wanted was the entire pastry case. I ordered a donut and the waiter gave it to me for FREE because I was so excited about it! Is that cool or sad?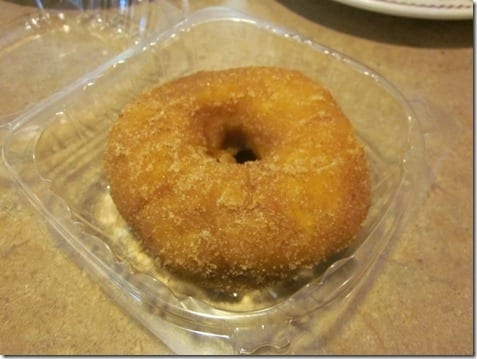 Finally it was time to hit the road back to Orange County…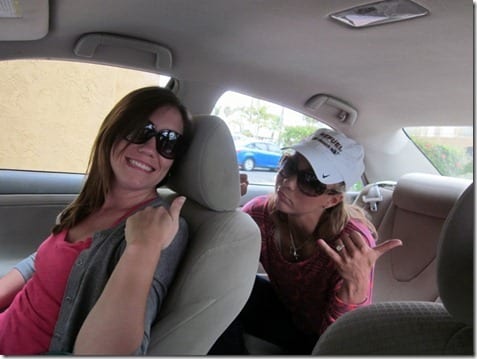 We made a quick pee stop at a grocery store on the way home and I got an energy drink. Skinny Runner stocked up on cake mix because they were $1.00 if you bought 6. Luckeee.
Chandra and I spent the rest of the evening enjoying my signature cocktail and foam rolling. It was quite the party.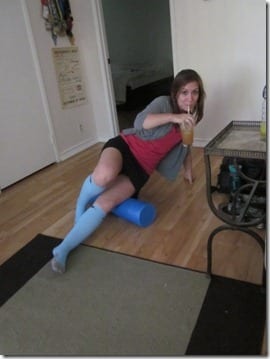 Dinner was amazing Thai Food…
and of course – YOGURTLAND (aka the reason I run)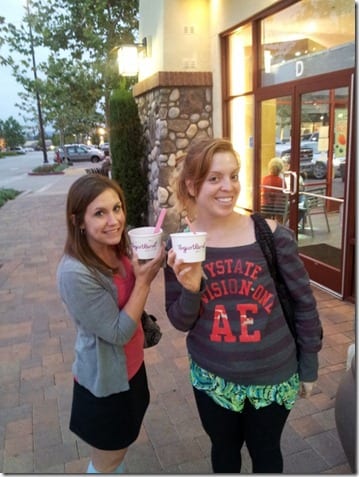 We took it back home so I could watch Housewives of New Jersey and eat fro-yo <— My idea of the best time ever.
It was a good day.