Hello and Happy Tuesday!
This morning it was 29 degrees and I contemplated hanging up my running shoes, packing my stuff and moving to Costa Rica…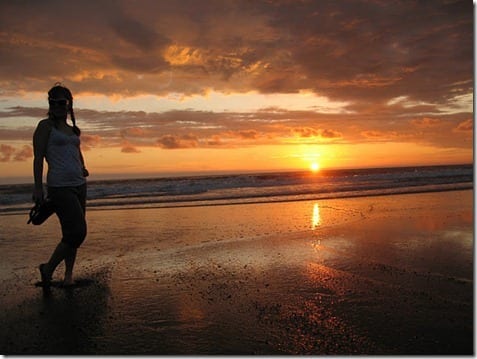 But, then I realized that I would miss YLand so I decided to stick to my plan and just retire there someday. The end.
I told myself to suck it up and do my speed work as planned. I wear my Brooks Pure Connects for speed sessions…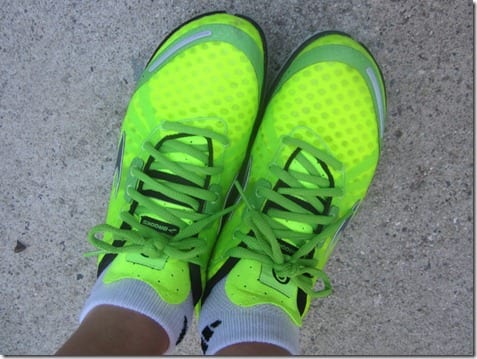 They have little pods on the forefoot to help encourage proper foot strike. These are Brooks' lightest pair in the Pure line and I think they're best for someone who already has pretty good form and doesn't need support in their running shoe. 
The speed session was great! It was the fastest repeats I've done a long time. I don't set my Garmin to read 800s – I stop it in the middle of one mile. So, all I know is 2 of the 800s averaged 7:05 and another one was 6:58.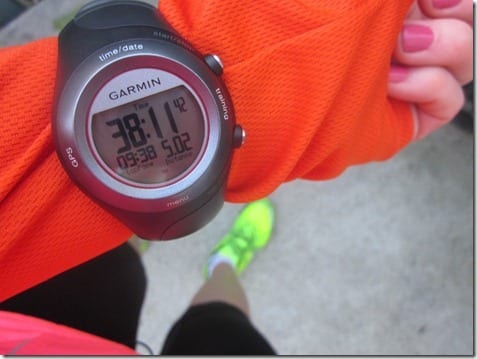 Then, warmed up with coffee and made love to my sunflower seed butter. I have been extra hungry lately! What's up with that?!
How to Make a Running Ariel Costume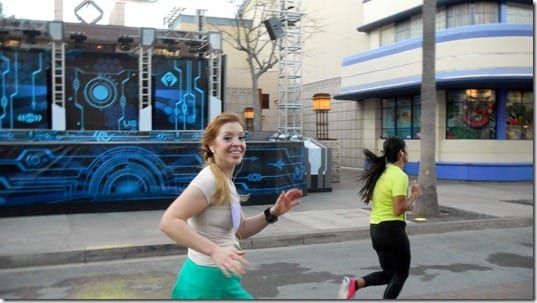 Last weekend was the Disney World Marathon and this weekend coming up is the Tinkerbelle Half Marathon at Disneyland! I ran Tink last year as Ariel and thought I'd share my super easy costume…
Ariel Costume Supplies:
Skin colored t-shirt

purple felt or foam for the shell bra

green skirt you can run in

Glitter

Hot Glue or Needle and Thread to attach shell bra to tee
1. I scored the skin colored tee from Marshall's for super cheap and found a swim cover up for the green skirt. It was PERFECT for running because it was light weight.
2. Cut two shells for the bra out of the felt/foam. I bought both and ended up using the foam. I think the foam gives it more shape like a real shell.
Decorate shells with glitter glue. Note: You can never have too much glitter. I'm a fan.
Just the tip Tuesday: Try not to get it in your hair… TWSS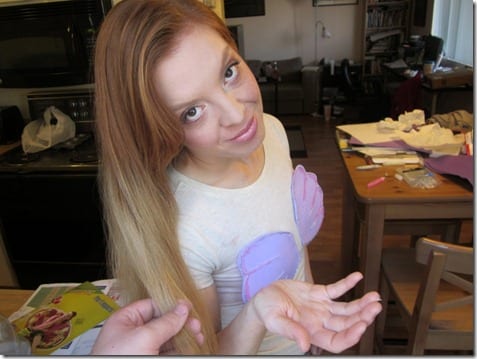 3. Attach shell bra to your skin colored tee with hot glue (or sew it if you're using felt). I was worried the hot glue wouldn't keep the foam shells on and I would end up 'nips out' at mile 8, but it worked great!
4. Optional: Wear a red wig or be born a redheaded Mexican. Ariel wears her hair down, but that would have been a disaster. I did a side braid and wore pearl earrings. People knew who I was right away so I think it was a good call.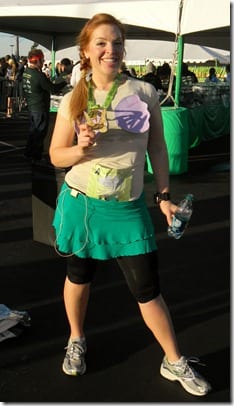 5. Try to convince a runner friend to dress up as Flounder or Sebastian.
(source: fanpop.com)
I failed at this one and ended up with sexy Minnie Mouse aka SkinnyRunner.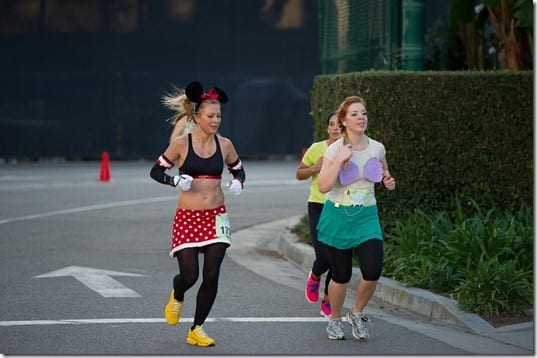 6. Have fun!!! The RunDisney races are super fun – enjoy it!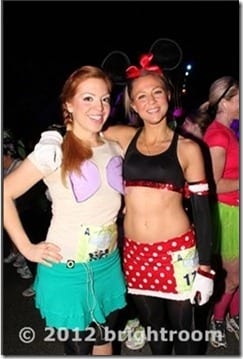 Notes: Under the costume I wore my usuals = sports bra and capris because it was kinda chilly and the swim skirt would ride down as I ran.
Added bonus: There were not a lot of other Ariels!
Question: If you were/are running a Disney race – who would you dress up as?