Hello! I'm still in Anaheim for the IDEA World Fitness Conference and Blogfest. I thought this would be the perfect time to share where to run around Disneyland. I live in Orange County and get a lot of emails from readers looking for good running routes near Disney. Luckily we are staying right by the parks!
That rollercoaster in the distance is in California Adventure Park! It's closer than it appears.
I have a little bad news though, this is not a great area to run. There isn't a path or park super close so if you don't have a car you'll be running along city/suburb streets with a lot of lights.
The good news is, it's pretty safe and touristy around the parks so there are sidewalks and people around.
Friday morning I woke up early to run 12 miles. I just stayed in this same area a few weeks ago and already took a long walk in the direction toward Downtown Disney. That was about 1.5 miles away.
So, today I went in the other direction. I ran on Harbor Blvd. south. I wanted to go all the way south on Harbor, right on Edinger and make it to Mile Square Park.
But that was farther than I realized and I had to turn back before I hit the park.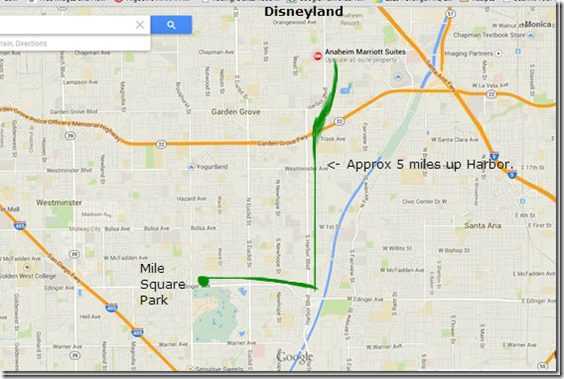 Note: There are no water fountains along the way. I stopped at a McDonald's to refill.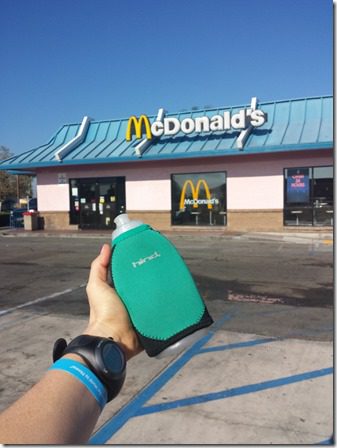 The route is just boring, not fancy suburbs. A lot of stop lights.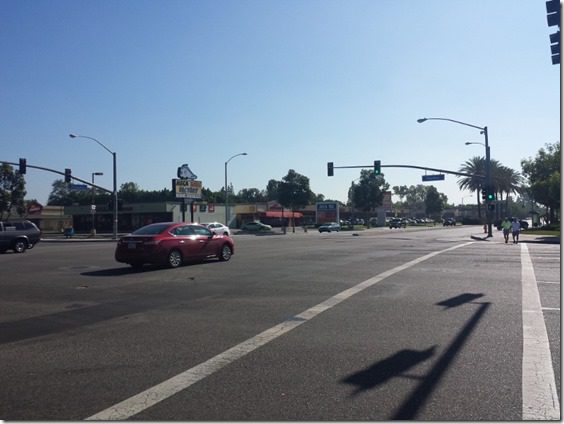 Near Disney it's a little nicer obviously.
I ran out 6 miles (up Harbor and R. on Edinger) and turned back. So, I'm guessing the park is about 7 miles away. Then, you could go around it for another 4 miles. There are water fountains and bathrooms, but it's a big park so you're on your own to find 'em.
If you have a rental car I would suggest driving to Huntington Beach to run as option #1. Option 2 for running around Disney is driving to a park.
When I got back to the room I made a quick breakfast of yogurt and granola from the IDEA World expo and raspberries from home.
And I made iced coffee with some packets I brought, hotel ice and my Big Gulp cup. x 2.
Then, it was back to the IDEA World conference for more fitness fun!
See ya later!
Question: How do you find running routes when you travel?