I spent yesterday afternoon hanging out by the pool with my fam. It was so nice to just stop and relax, even if I didn't get in the water (I didn't bring a bathing suit).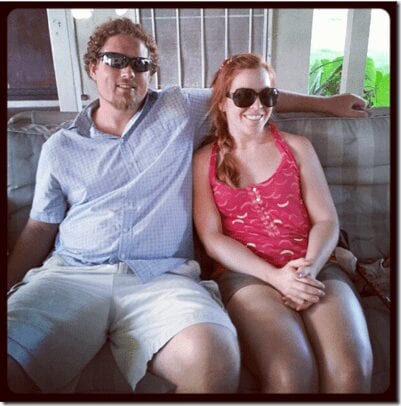 Roxy didn't have her swim suit either, but she's okay with skinny dipping.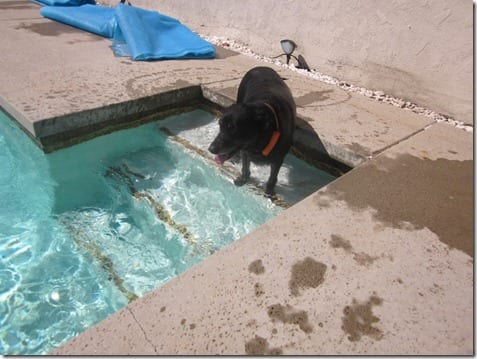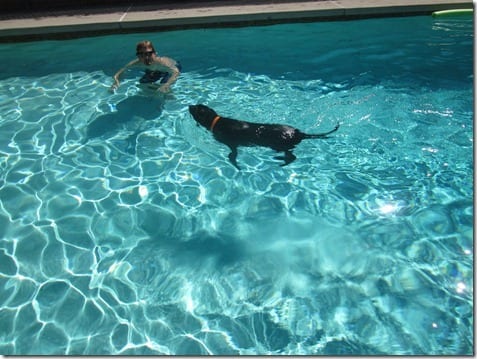 After dinner we were about to hit up YLand for dessert when I reminded everyone about my recent craving for a dipped cone. We made a quick detour to Fosters – the only place I know of with dipped cones around here! I'm sure there is a DQ somewhere within 50 miles, but I'm not sure where.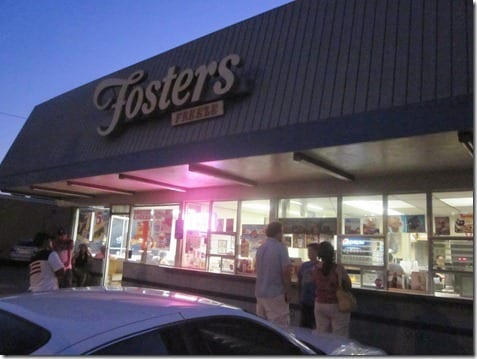 This treat was a lot messier than I remembered! My mom and I both got one and ended up with ice cream all over our hands.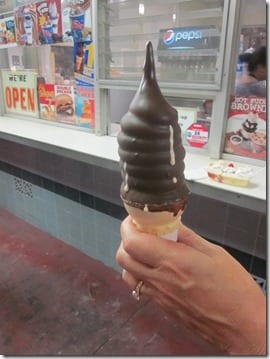 I stayed up way too late last night and was not ready when the alarm went off this morning. But, I'm not a big snoozer button girl so I rolled out of bed and did an easy 4 miles. I switched my recovery run to today since I ran 8 yesterday.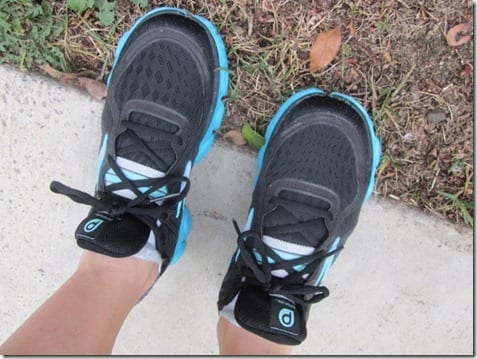 Running Reminder – Change you Route!
Do you run the same route everyday (or every Mon, Wed, Fri)?
Do run at the same time?
Do you run alone?
Don't keep the exact same routine every day – it's predictable and can be unsafe. Change up your route / time of run / other periodically.
I can't change the time or days I run since I need to get to work by a certain time and cannot run in the evening. But today I tried a different loop around my neighborhood. It was shorter than I thought, so I should have mapped it first but it's good that I remembered I need to change it up!
Post Run Waffles and Egg = Amazing
Someone sent me this Running Infographic and I thought it was super interesting! My favorite facts:
39% of women say the half marathon is their fave road race distance! Me too!

The ACSM recommends you exercise 3-5 times a week for 20-60 minutes – You Don't have to run or do crazy cardio 7 days a week for an hour to be fit!

The average age for females who race is 38.5 and 43.6 for men.

(Original source: InsuranceQuotes.org) 
Question: When was the last time you changed your run or walking route?
What's your favorite infographic fact from above?