Happy Sunday! Since I did the tri yesterday I was going to skip my run this weekend, but woke up wanting to pound out a few. I ran 8 easy and walked 2 back home. I passed this grocery store on the way and decided to grab my craving of the morning – blueberries.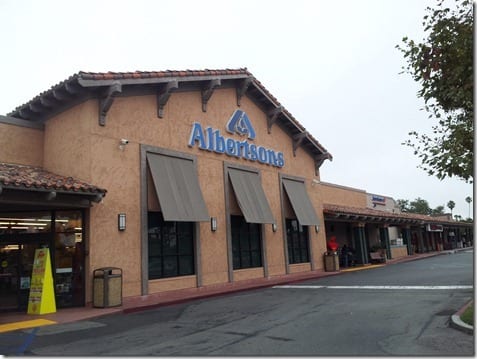 Eaten during the last mile stroll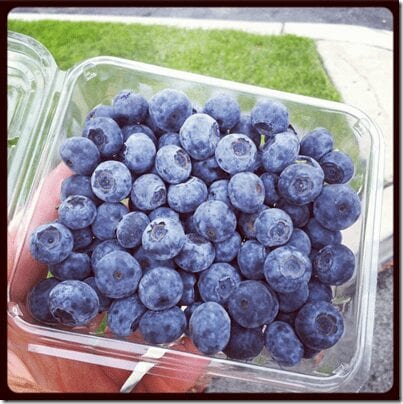 When I got home I immediately made breakfast. Do not pass Go, do not take a shower like a normal person.
I'm going to eat quesadillas for breakfast and dinner for the next week. My mom says I go through "phases" of loving a food until I get sick of it or cause a worldwide deficit.
This was an egg and cheese quesadilla – salty, cheesey, wonderful.
Ben finished off the coffee cake pastry from 85* Bakery. It looked like this on the outside:
I knew it had red bean paste on the inside, but forgot it had mochi. Surprise!
After some impromptu travel arrangements (!) we headed to my mom's for a visit.
I brought the dogs this fun puppy trail mix that was in my swag bag from the iTry. I think they're into it.
And now I'm eating Matt's gummy vitamins like they're candy (which they basically are).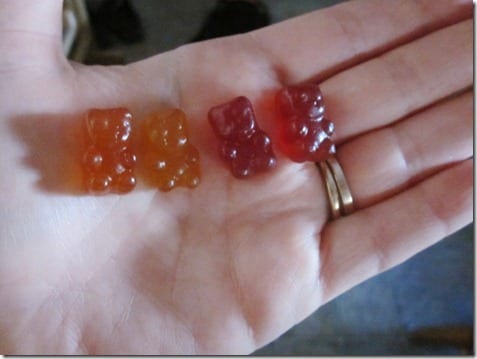 Sunday Set Up:
Exercise plans:
M: Speed

T: Recovery

W: Strength / Yoga

TH: tempo

F: Strength / Yoga

S:LR
Din-ah!
S: I think at my mom's

M: Tofu stir-fry

T: Leftovers

W: Sweet potatoes and beans

TH: Veggie burgers / Turkey

F: Pizza?
Search Me Sunday – the internet searches that brought unsuspecting visitors to RER this week:
"snoop dogg l.b.c" – Yep, I am his right hand LB woman.
"welcome crying" – ?
"how to run on your period" – The same as off your period, only more bitchy.
"i thought we we friend" – Nope. I'm on my period, see above.
"sweaty freckles" – This should be my nickname!
"weird bagel breakfast" – What's so weird about it?
"man covered in mayo" – I kinda want to see an image for this.
"bedazzled alcohol bottles" – Fancy!
"knot on my buttocks" – I bet you got this from all that bedazzled alcohol…
Now I'm hanging out with Bailey…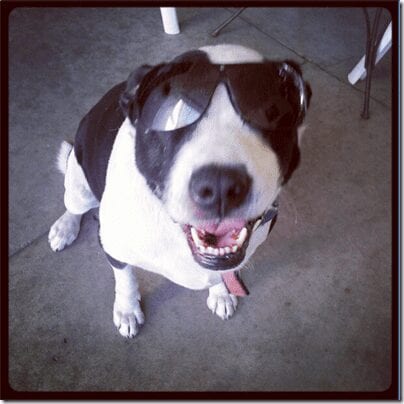 and some spiked lemonade. Good times.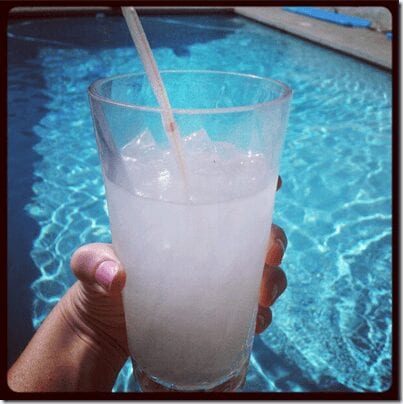 Share your weekend highlights!