Happy Wednesday!
If you follow me on twitter you might have seen that I spilled yogurt and granola everywhere last night
It must be night time eating karma. Lesson learned for now. It is a big enough mess that Ben said we should just throw away the rug. Busted.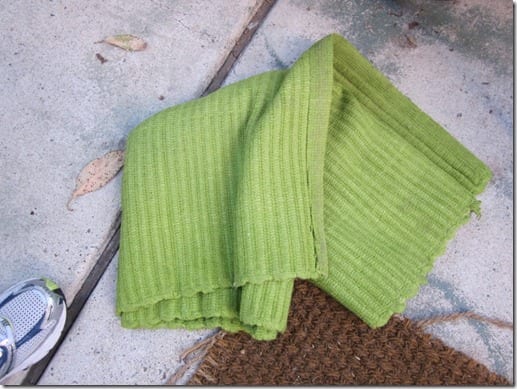 I planned on doing a longer run this  morning, but time got away from me and I cut it to 6 miles. The first three out were tough, I felt like I was going a lot faster than I was. It's time to set some new goals and make a plan.
I ended up being a little warm in long sleeves and gloves – this weather is back and forth!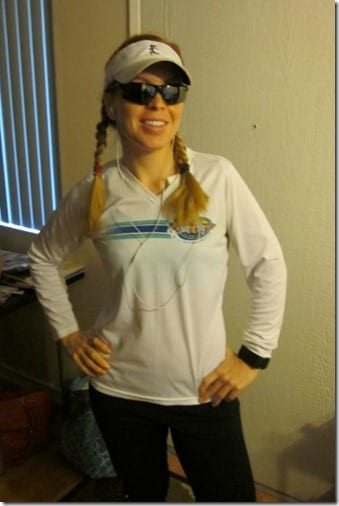 I was shaking when I got back from my run. Shaking with HUNGER or excitement for breakfast, one of those. Does that look like a ketchup "B"  to you?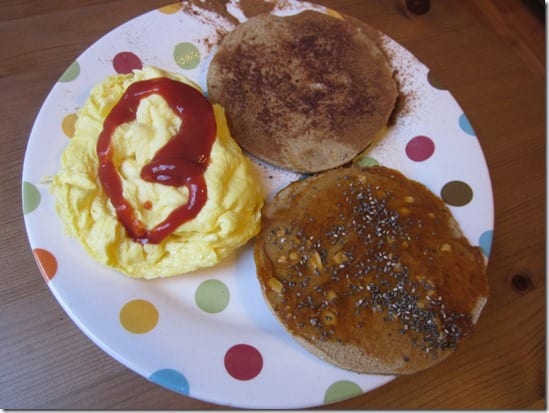 Okay, I know I'm weird. Years of therapy have brought me to terms with it. But, does anyone else press repeat on their ipod when their favorite song comes on? More than once??
I listened to 50 Cent's Put it Down on Me three times. Okay, maybe five
I have to share this version because I get the biggest kick out of the fact that 50 did this…
Question: Press "repeat" on your ipod? More than once?

P.S. Send your Ask a Monican questions to me at runeatrepeat at gmail or leave them below!