It wasn't easy, but I did it. Marathon #6 is done.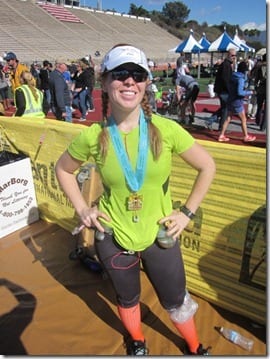 And I'm retiring.
First let's back up to the lovely Motel 6 we stayed at in Carpentaria. The door had been kicked in at one point… Fancy.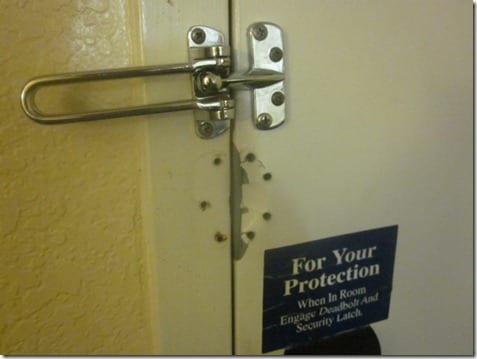 The Santa Barbara full Marathon started at 7:30am so the wake-up call wasn't too bad. I laid out all my stuff and got ready.
Pre-marathon meal = A banana and a Picky Bar – the company sent me a few samples to try. Normally I have toast, but I forgot to make a PB&J for the morning.
Margarita Shot Blocks. My new fuel strategy for the marathon is to eat every 5 miles – 5, 10, 15, 20 (in case you didn't know how that worked)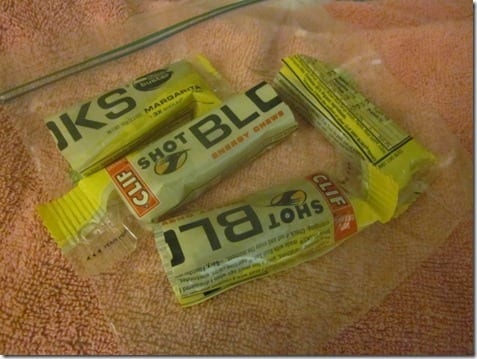 And I filled up my water bottles with beer. I mean, tea flavored Nuun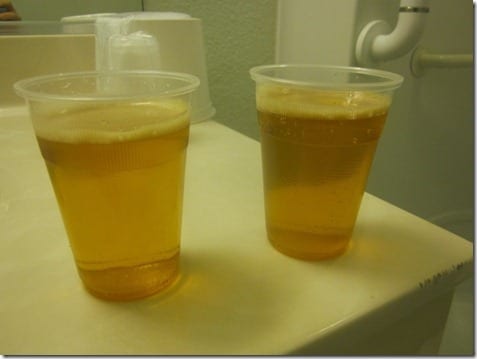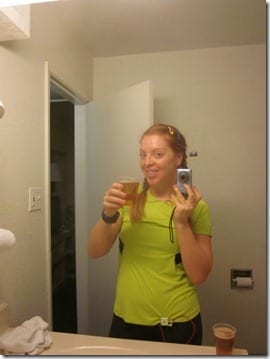 It's a point to point course so while Ben drove me to the start I started to freak out about my shoe choice. I brought my go-to Brooks Ghost, but when I grabbed them yesterday they looked too worn down to run 26 miles.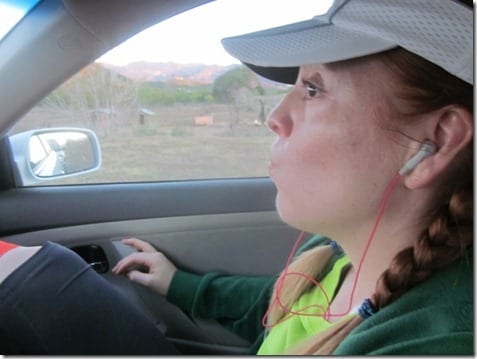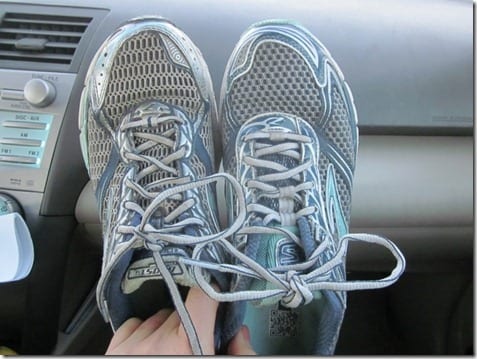 So, I also grabbed my Brooks PureProject Flows just in case I wanted to wear those…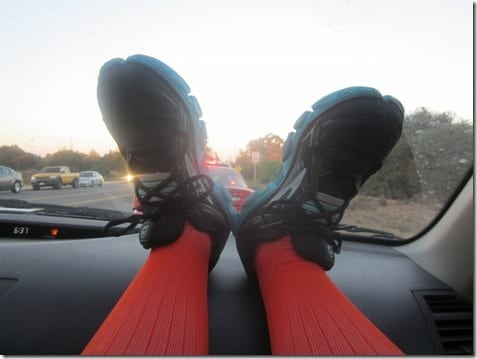 Well, I grabbed my Ghosts for some further inspection and realized…
THEY ARE NOT THE SAME PAIR!!!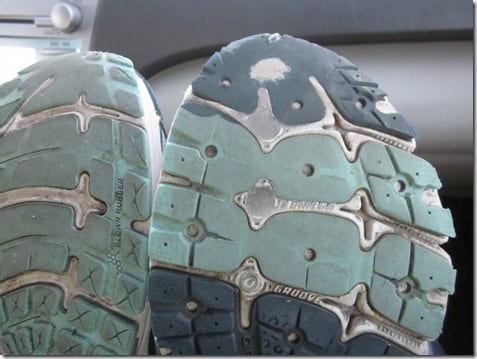 See? From the top the look the same…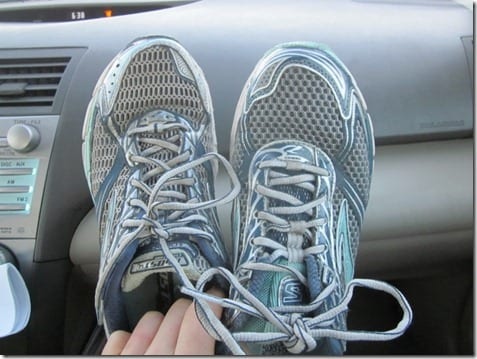 From the bottom it's obvious they are not from the same pair AND the ones on the right are beyond worn.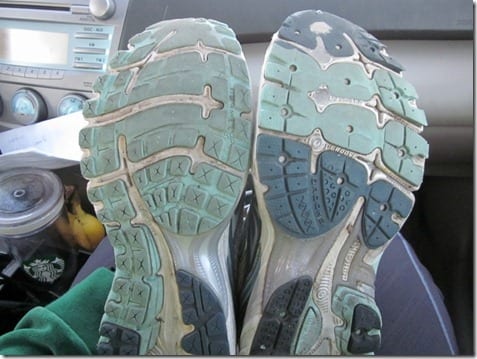 So, I while I LOVE my Pure Flows I usually only wear them for 8 miles max. But, I had no choice and they were along for the 26 mile ride.
There was a bit of a disaster yesterday when we couldn't get Ben's car out of the shop in time. Blah blah <insert freak out because I can't get my bib in time> blah.
Luckily, Sheila (Striding Mom) randomly messaged me right around my freak out Friday and hooked me up with Kate from Run with Kate. She was running the SBIM too and could pick up my bib!
LIFE.SAVER. Thank you so so much Kate.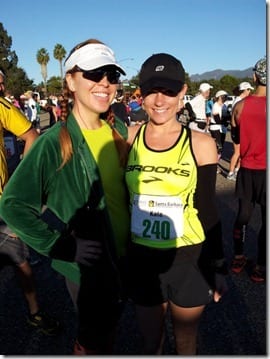 The Santa Barbara Marathon was very well organized and the porta potty lines were short. What more can you ask for?
The start was delayed about 15 minutes, but they announced it right away and that was the only hitch with the day.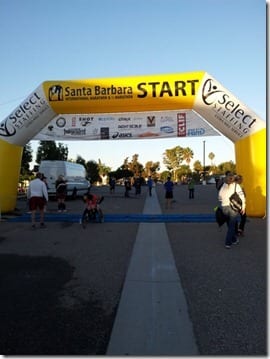 Okay, here's my detailed mile by mile Race Recap…
Mile 1: I felt okay, went out a little too fast (like always) but just tried to relax and keep my head positive.
Mile 2: Not really. This is boring. Plus, I don't get how people remember how they felt at each mile?!
Wait – I do remember is there was a HUGE hill at mile 23 and I told myself the whole race I could walk that hill (I had been warned about it).
Luckily, at Mile 23 I felt so great I didn't need to walk. Ha! Kidding!! Not at all. I walked that ish unapologetically. Boom.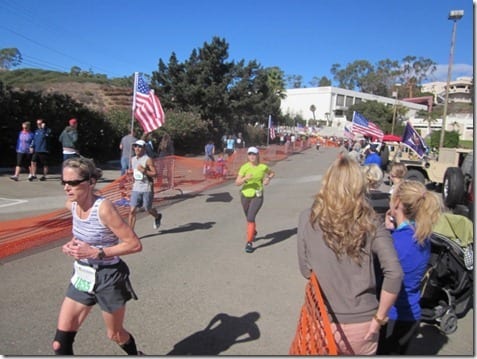 Long story short – I PRd!!! 3:53:39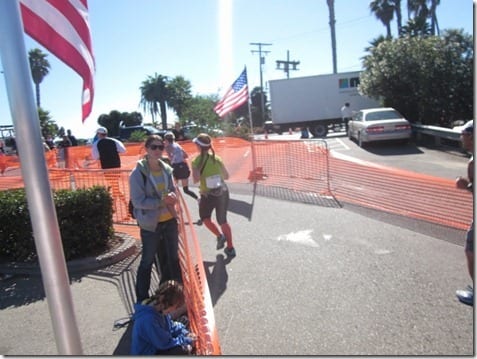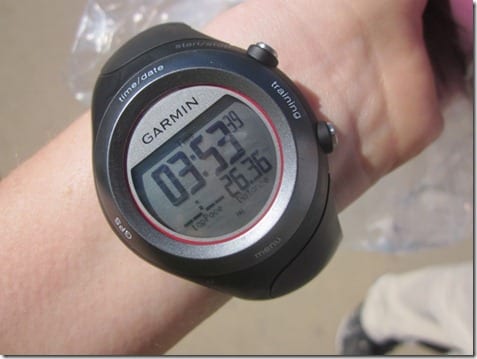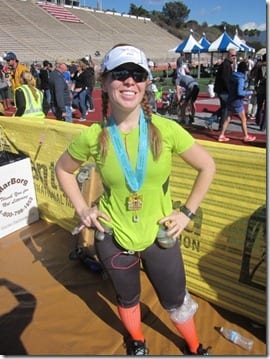 Oh, but it's so painful. Marathons are rough. I'm here to officially announce my retirement.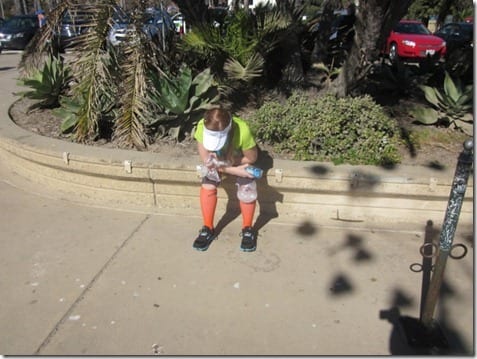 Overall, I would give this race two stinky sneakers up! The location is gorgeous, it's a nice sized race – not too big or small and the finish is across the street from the beach!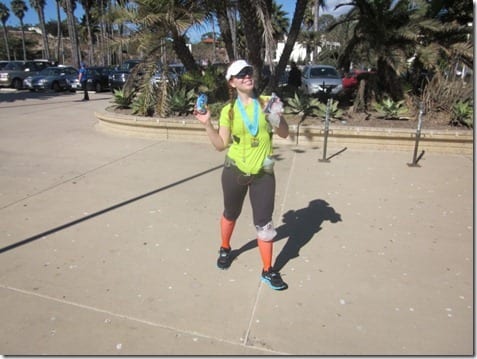 So, we walked across the street to the Pacific Ocean and I peeled off my disgusting clothes…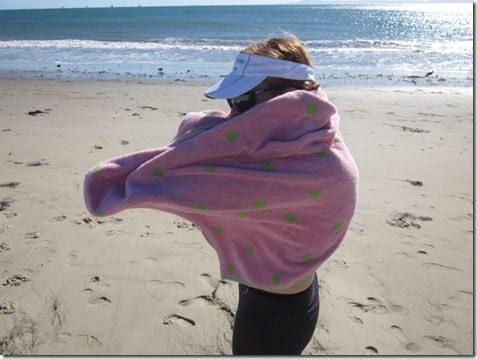 California Ice Bath!!!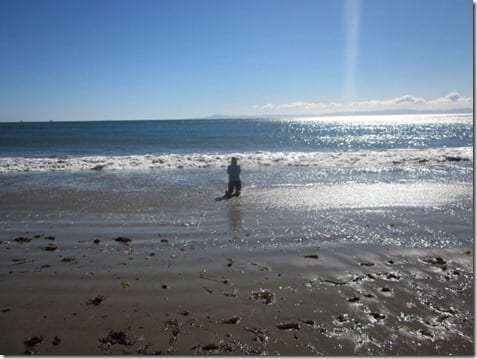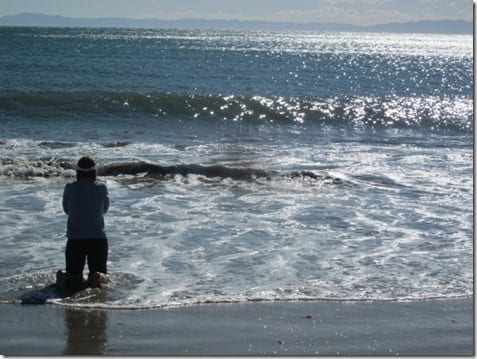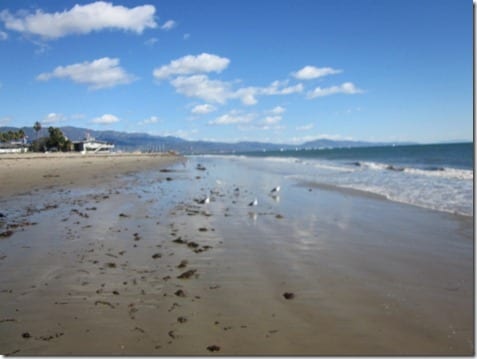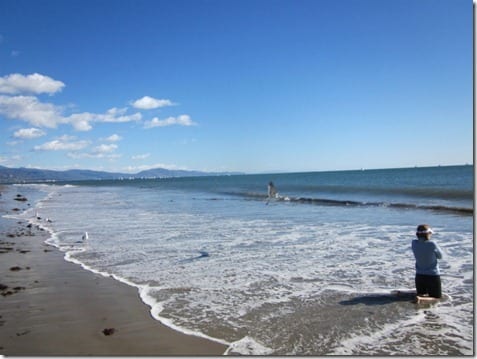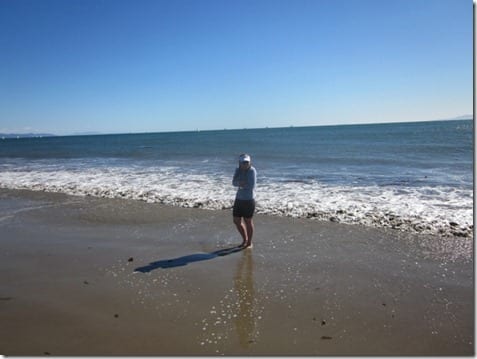 Ben surprised me with some Pumpkin Bread, but I only had a bite.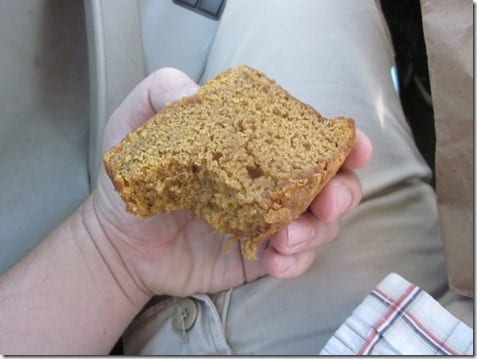 Yelp helped again and we ended up at D'Angelo's Pastry & Bread for brunch/lunch/post-race meal time (it was almost 1pm by this point)
Egg white omelet and toast for me…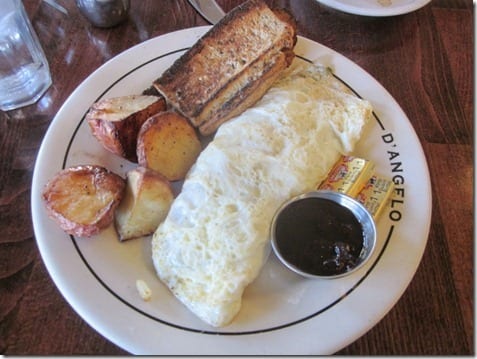 Ben got the Sunshine Toast with poached eggs.
Then, we walked around Downtown Santa Barbara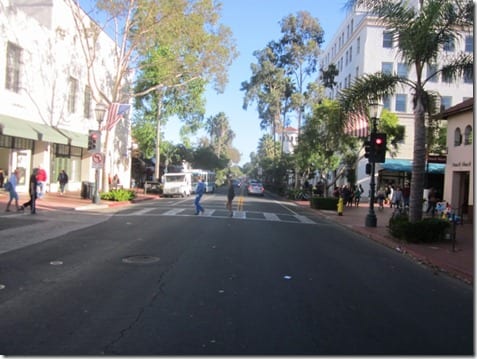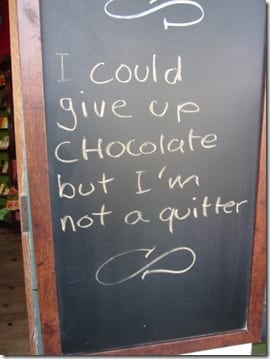 I got a Chocolate Chip cookie from D'Angelo's because it's the right thing to do.
It was good and had a good amount of chocolate chips, but it was too thin. I like my cookies thick!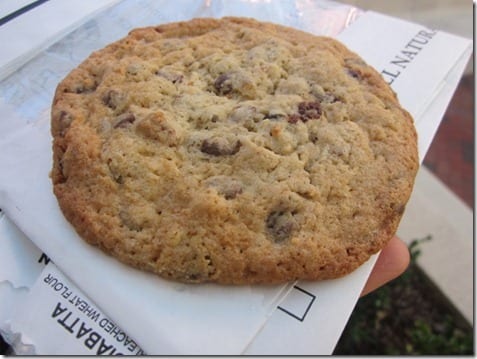 Now I'm driving home. I'm kinda craving an epic hamburger or something for dinner?! What are you having?