Hello! I survived yesterday's crazy sickness. What.the.heck? It came out of nowhere and really knocked me down. I haven't been that sick in years!
Even when I'm sick I can still eat. Always and forever. Luckily, I found a can of soup in my pantry (read: the metal shelf I have in the closet by my washer and dryer).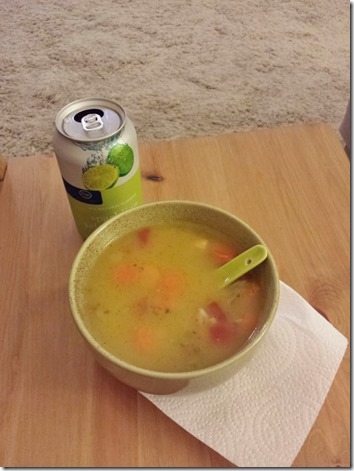 This morning I felt good enough to try a run. My stomach feels a little sensitive, but overall I feel 89% better!
As seen on my run: A bike rider guy peeing on the side of the path. Yeah, that is no big but he didn't even try to climb into a bush or something. He was just like loud and proud about it. He even said "sorry" as as I ran by so I kinda feel like he realized he should have tried to be a little more discreet.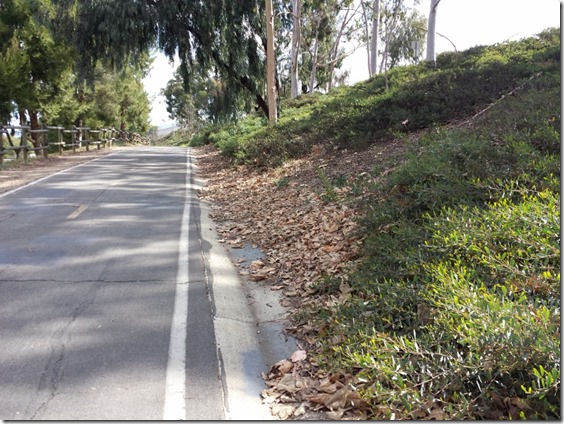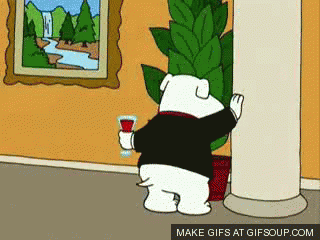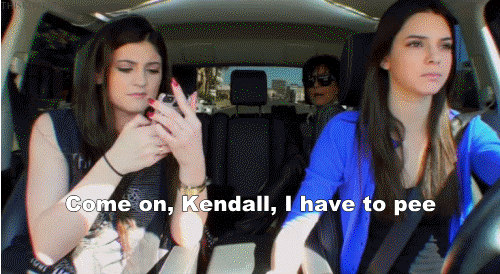 And I'm trying to get back into my normal routine of eats. So we'll see how this settles in my stomach…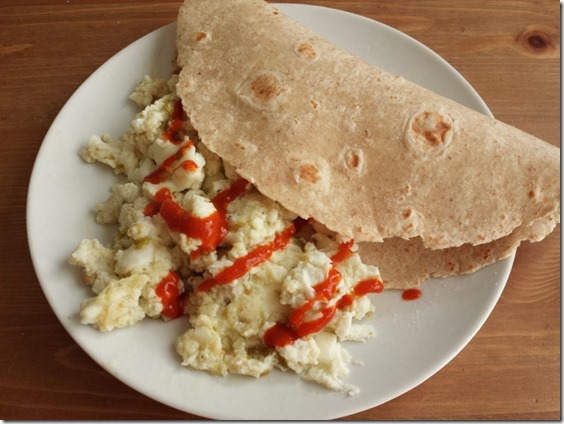 I think I'm back to my old eating self, but I'll keep you posted with every over-sharing detail.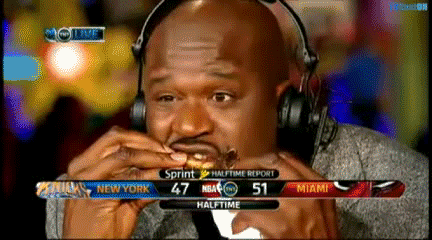 Now I am a fan of coconut water. When I first tried it I did NOT like it at all. But I gave it a couple of attempts and found I do like certain brands more than others and it has to be super cold.
Normally when I don't like something I don't try to make myself like it, what's the point? But I've read so many benefits of coconut water – including that it has been used as plasma! <- Turns out that was NOT true but that is the lil tidbit that made me want to try it again.
"It is said, albeit quite incorrectly, that coconut water is identical to human plasma and can be injected directly into the human bloodstream. The story has its origin from World War II where British and Japanese patients were given coconut water intravenously because saline solution was in short supply. Doctors today say that they would not be inclined to set up a coconut water IV for dehydrated patients." – Wikipedia
Anyway. I was super sick yesterday and dehydrated. So I went to TJ's for some coconut water. But they didn't have plain coconut water just this one mixed with aloe vera juice.
I've heard straight up Aloe Vera Juice is not good so I was hesitant, but this is good stuff!! I like it.
Is Coconut Water Good for You? <- This Time article has 4/5 doctors saying 'no'. But I feel like it's really good for runners because of the potassium and electrolytes.
Most of the stuff I found on Aloe Vera Juice referenced weight loss (but nothing proved it was good for weight loss really). So yeah… I think that is mostly because that's what people want to know about and not necessarily why there's not a lot of research about other benefits?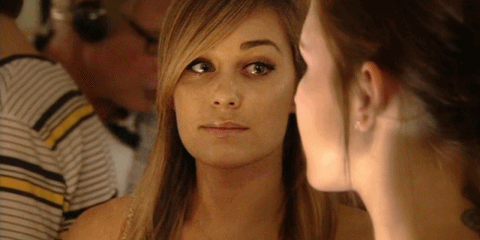 Question: Do you drink Coconut water? Aloe Vera Juice? Wine?
Have you ever seen someone peeing on a run or hike?