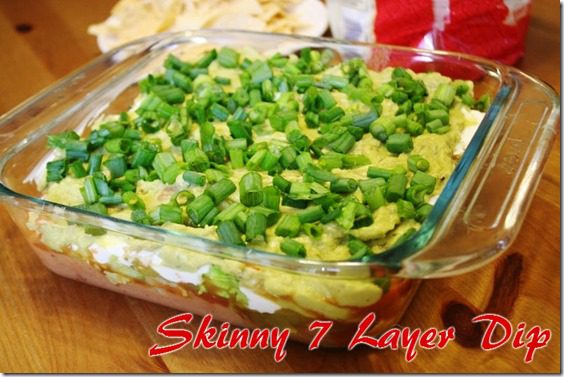 This edition of Mexican Meatless Monday is a healthy version of the oldie 7 Layer Dip. Swap Greek yogurt for sour cream. Skip the cheese and opt for green onions (or olives, but despite my last name I'm not big on black olives and didn't have green olives).
There are 24 different options for the layers, you pick what you want.
Green chilies or jalapenos – the world is your oyster dip!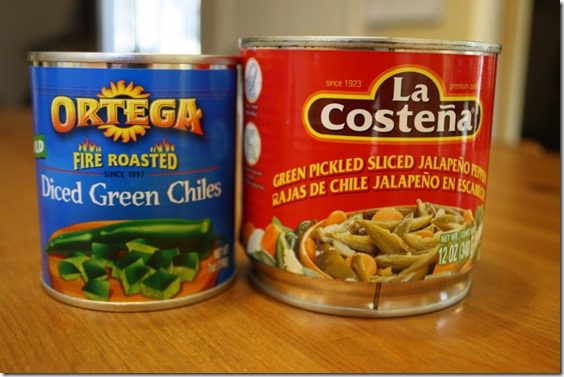 My Skinny 7 Layer Dip:
Beans
Lettuce
Salsa
Green Chili
Greek Yogurt
Guacamole
Green Onions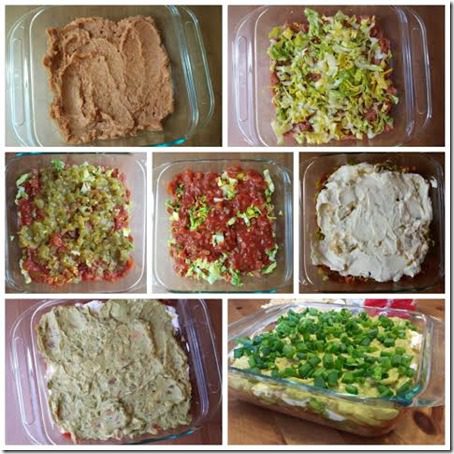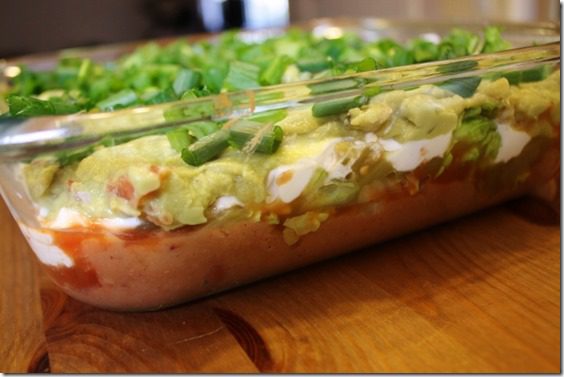 Enjoy!
Okay. Now I have a big confession to make…
besides that.
I'm running a race on Sunday so I can eat whatever I feel like. Boom. But, I know one or two of you like to be all healthy. Plus, I needed to make this today and I'm home all by my lonesome so making it a little lighter helps the cause. And I want ice cream anyway. The End.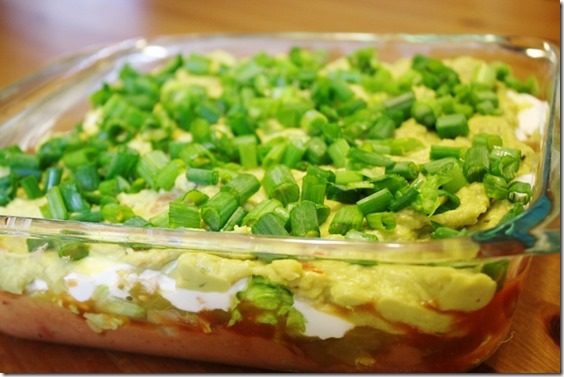 Question: Are you watching the big game this weekend?