Whhhhat?! All this sick time and fun with my madre made me forgot to share  a delicious sandwich recipe I made with leftover chocolate hardboiled Easter Eggs! Check out my new favorite Sriracha Egg Salad Recipe below…
First a Monican update:
I am finally starting to feel better after being sick. Today I'm about at 90%, which is probably like 162% for normal people since I have an inappropriate amount of energy for a normal person (I blame all the sugar I eat). But my stomach still hurts on and off so I'm trying to take it easy. Lil bit.
Me sick: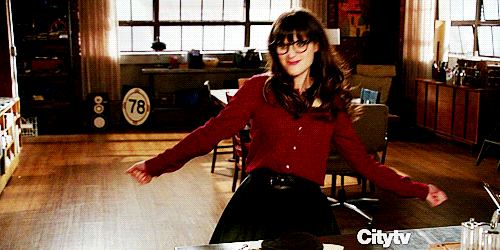 Me usually: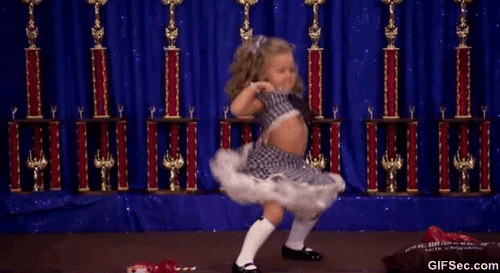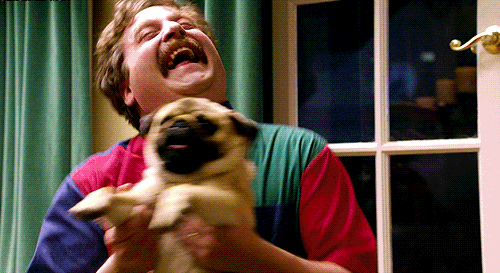 I feel like pretending to be better helps so I got dressed and did my hair and make-up yesterday for that reason alone. I'm sporting new Stitchfix clothes!
This lace short sleeve shirt and chino shorts are both Stitchfix.
I actually wasn't sure about the shorts so I just tried them on and then changed into jeans to shop with my mom. I don't do cuffed shorts but am considering an exception. TBD. I'll let ya know.
The top I'm keeping for sure. Those are just random Target sandals for like 15 bucks or something awesome.
Now let's talk about what to do with all those leftover Easter Eggs or just a spicy new take on egg salad…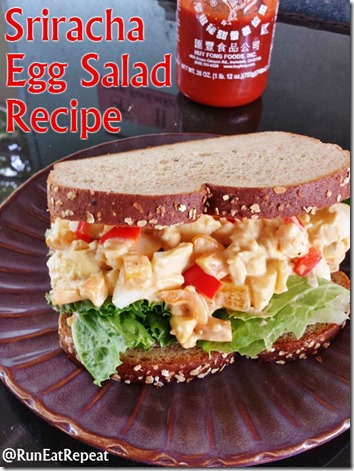 Sriracha Egg Salad Recipe
2 hard boiled eggs
1/4 cup diced bell peppers
2 Tb. Light Mayo (or plain greek yogurt)
1-2 tsp. Sriracha (more if you are in it to win it)
salt & pepper to taste
Directions: Dice eggs and mix with other ingredients. Season to taste. Eat.
Then, realize you ate it all and need more for your sandwich. Make another batch, try to get this one on the bread.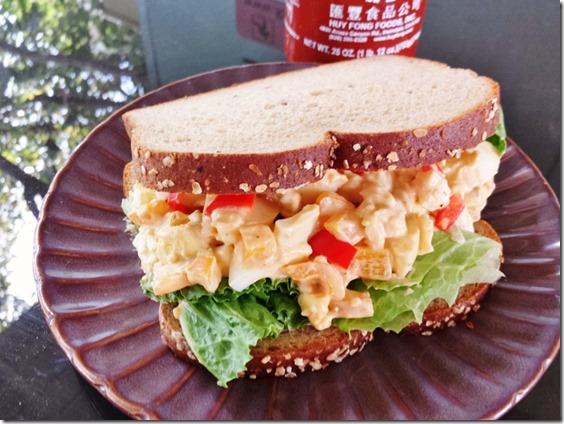 Question: On a scale of 1 to 10 =
1 being water and 10 being a ghost chili…
How spicy do you like it?