Hello! How are you? I'm on another Spring Cleaning mission today. I feel like I used to be a hoarder and now I'm a thrower (or whatever you'd call the opposite of a hoarder). I don't want anything in my house that I don't use on the regular.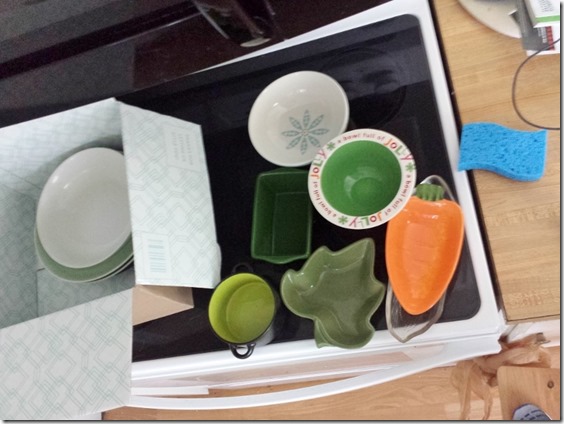 Some of my stuff is super cute, but I don't use it so hopefully a Good Will patron will appreciate it
At least I didn't donate my co-worker's lunches…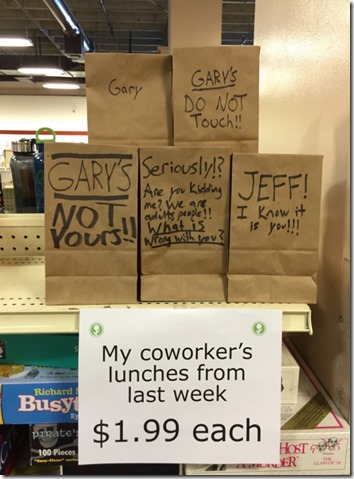 Source: Someecards)
Snacks for cleaning… Blue Diamond Almonds with Coconut and random things from the bulk bins. You know.
What I Wore to the Duxbury Half Marathon
The Duxbury Half Marathon threw me a curve ball in terms of what to wear to the race. Here is what I had to consider…
A.) It was colder than I'm used to.
2.) It was forecasted to rain at the race.
C.) I needed to pack everything I'd need since it was an out of town race.
F.) I would also need a change of clothes since we'd be running an extra 6 miles before the half marathon.
So, this is what I wore…
ProCompression Visor. Per usual.
HOKA ONE ONE shoes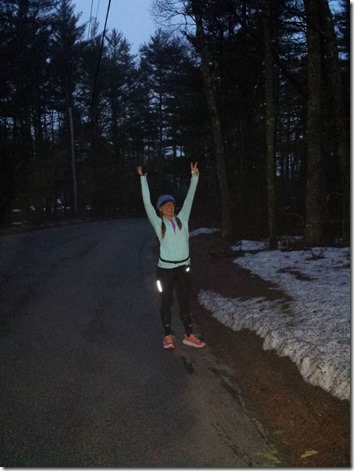 I ended up taking off the top layer and wearing it around my waist for the race like a rookie. But the forecast said 80% chance of rain and I thought I would need it. Luckily, it didn't rain during the race (just for a bit on our pre-race miles).
Talking About Training for a Marathon…
I'm answering Tina's questions about Marathon Training here –
Check out Marathon Talk with Monica III on Carrots N Cake!
Question: Who do you talk about fitness or running with?
Have you been spring cleaning? Can you come over and help me?