Hi! I got another Stitchfix delivery last week and immediately fell in love with some of the tops. I am excited to share the pieces they sent because even the ones I don't like I still think are cute (just not for me). Maybe you'll dig 'em…
Madga Lave V Back Blouse – so bright and fun. Love the detail on the shoulder. – Keep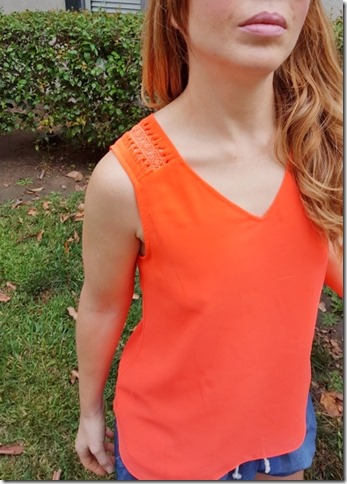 I wore the Madga Lave V Back Blouse to the conference I attended in Venice last week. It's lined inside which was perfect because I got a little sweaty up there on stage and was worried you could see. When I checked after the panel I was happy to find it hid my sweat (just not my awkwardness).
Channa Embroidered Dress – Pretty blue shift dress. It's comfortable and easy breezy to wear. But, Ben voted no on this one because he said in person it was too baggy/messy.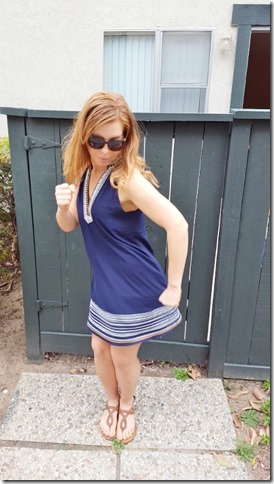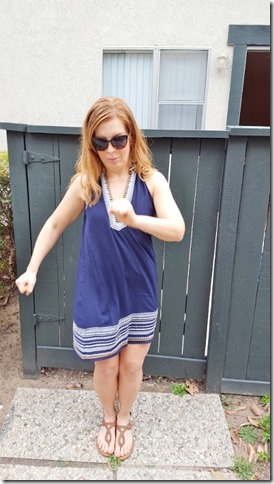 I returned this dress. But I made sure to give feedback in the notes that says I LOVE this color. When you return or keep something you check off boxes on whether you Love / Like / Okay / Hate each piece. Then there is a box where you can give additional notes and thoughts. This is important for getting a great fix for you. When I got white jeans I made sure to say "Never send me white jeans. Thanks" Ha!
When I get something I love I make sure to say what I love about it so my stylist can send me similar items.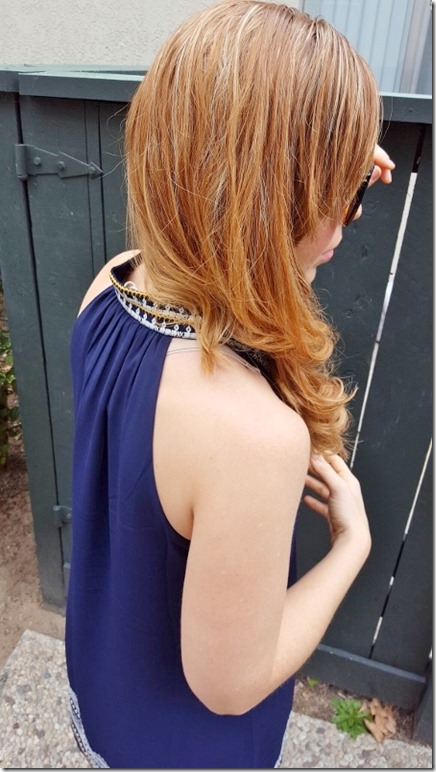 Salden Lattice Detail Blouse and Lillie Striped Cuffed Short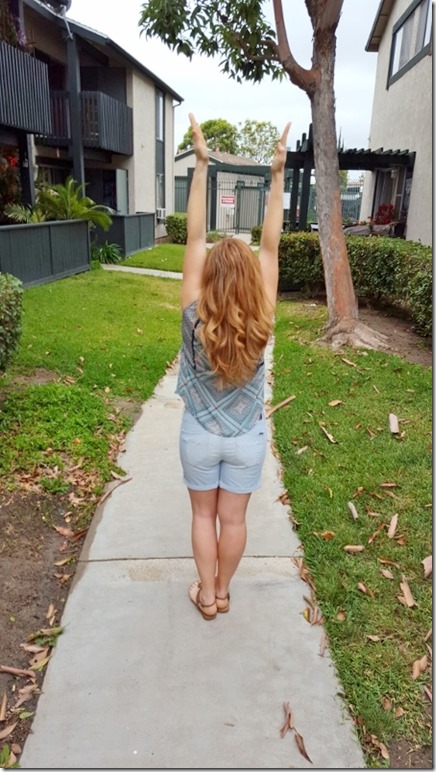 Love the colors and cut of the top. The shorts were a little too long in person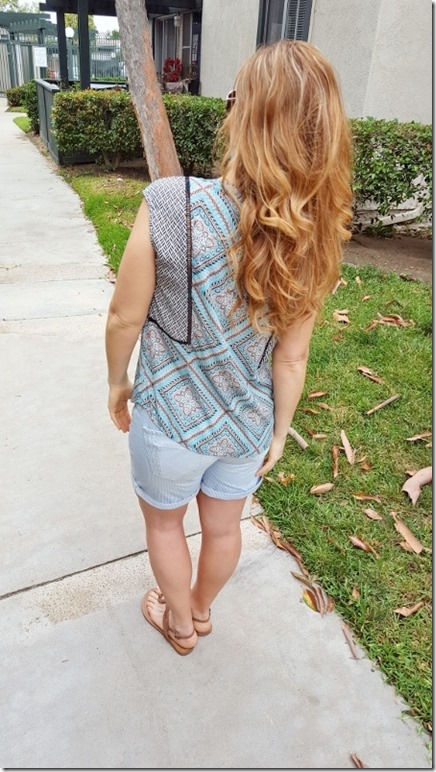 I kept the blouse and returned the shorts. But now that I'm looking at the two pieces together I kind of feel like it works for a casual summery outfit.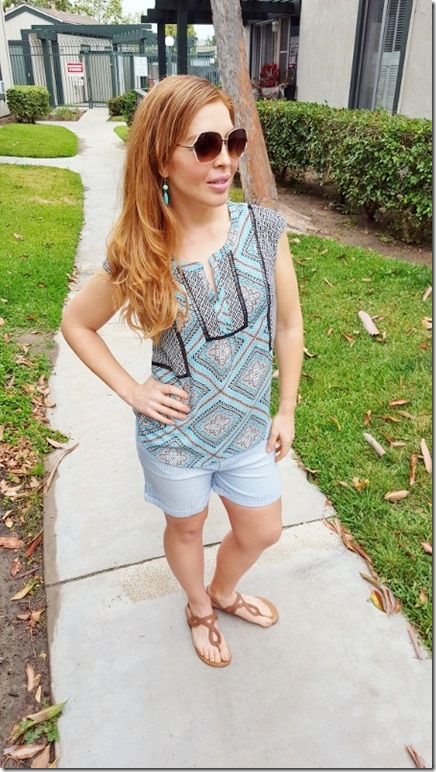 Bernal Split Neck Blouse – I wore this recently to run errands. It's comfortable and just pairs so easy with jeans I had to keep it. I love light/white tops. And I have this thing with covering my shoulders right now because I feel like I'm getting too many freckles. This was an easy choice to keep.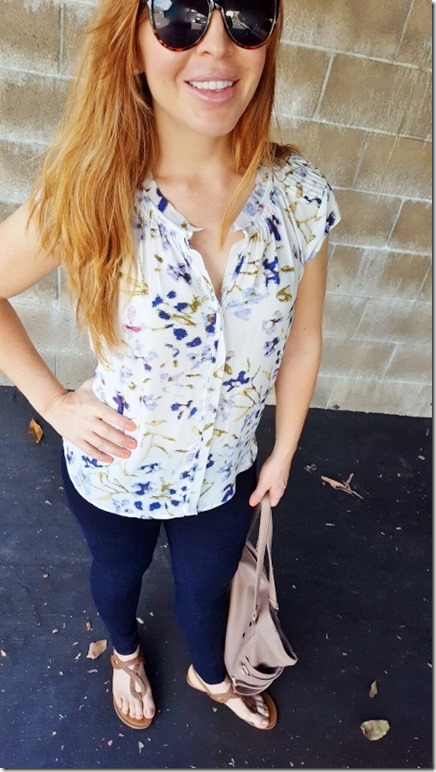 You don't have to get a Stitchfix delivery every month. So if you sign up and don't want them automatically you can choose when you want it. I'm doing that now because I am traveling a lot coming up.
For those not familiar with Stitchfix… You pay $20.00 for a stylist to choose 5 pieces of clothing, jewelry, accessories that are perfect for you based on a style profile you fill out. You can choose not to get certain items too, I opt out of jewelry and purses. Once it's delivered you can try it on in the privacy of your home. Things you like you keep, things you don't you put in a prepaid envelope and send back. Check out online and you're done.
Question: What color is your top today?