Hello! How's it going? It's going pretty good here. I just got home from a few errands and appointments and threw together this Stuffed Strawberry snack. It was really good and so easy to make! This is a great idea for a way to use up extra strawberries or strawberries that aren't very sweet on their own (these were lacking a bit).
First let's talk running… I did about 6 miles today while listening to another weird book. It's sort of my thing now.
I curled my hair yesterday and my ends were still a little curled for my run this morning. This is as fancy as I get – running clothes and dirty hair that I think is nice.
I was in a rush out the door to an appointment today. And I was hungry (per usual) so I grabbed my Costco sized bag of sugar snap peas on the way out. That's totally normal right? I feel like if someone saw that in my purse they'd judge me a tiny bit.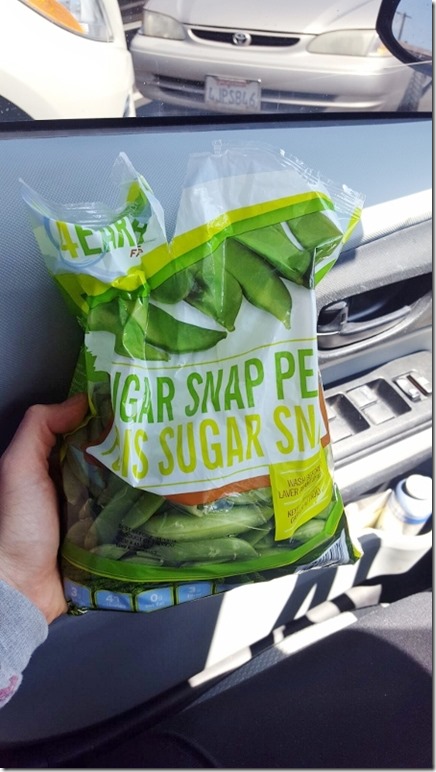 My afternoon snack was much cooler than the snap peas. I made yogurt stuffed strawberries with nuts. Technically this counts as clean eating, but it was messy in the best way…
Grab some strawberries. Wash them if you're not a cochina like me. Cut out the centers to make room for the yogurt. Fill each one with yogurt (or whipped cream). Top with chopped nuts OR mini chocolate chips.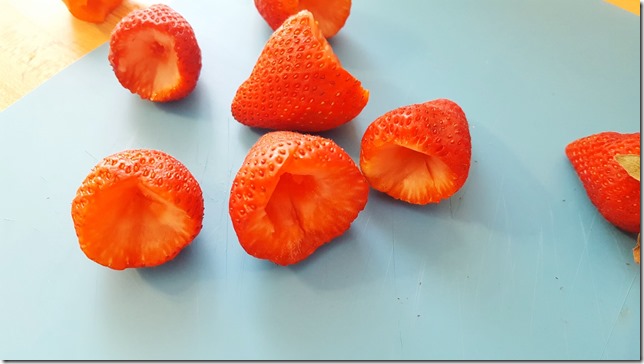 Enjoy!
Now I'm catching up on emails and Vegas is helping. Kinda.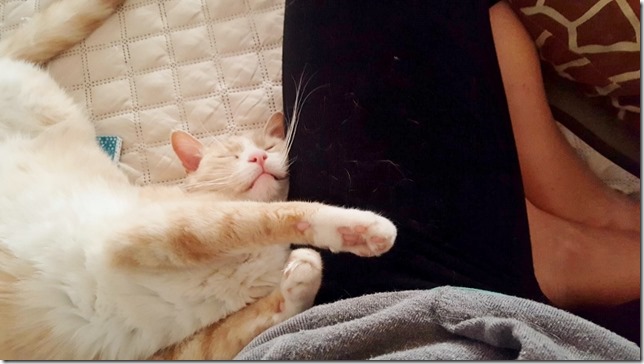 Question: What would you top the strawberries with nuts or chocolate chips or something else??