When I was in Shanghai I picked up a new nickname. As we were walking through the city vendors would offer all the tourists watches and purses. They would say, "Hello. You want a Rolex?!" "Hello. Gucci! Gucci Purses. Prada!" and then follow you insisting that you look at their stuff.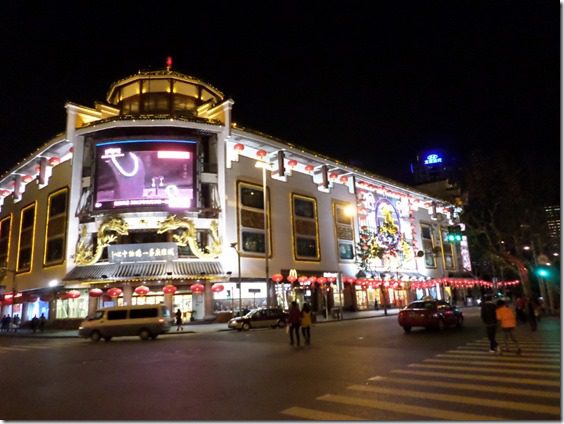 I really had zero interest in it so I would always wave them off with a 'no thank you', not tempted at all (just not my thing). They are very persistent.
Luckily, so am I.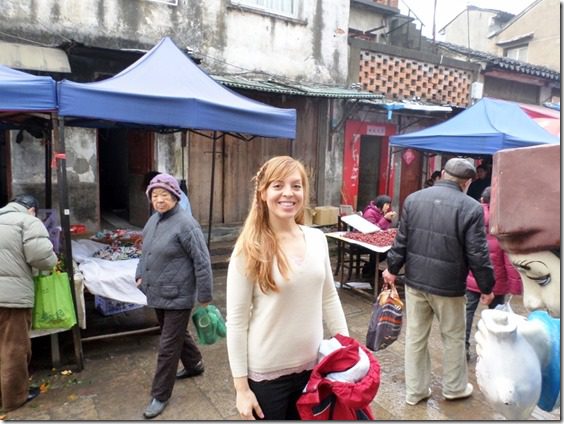 But when I did want to shop for my chopsticks I had to go in and out of stores looking around.
To get my attention the vendors started saying, "Shortcake! You want a purse?" "Hey shortcake! Come look over here!"
At first I thought they were talking to someone else. I dunno, maybe their friend is named Shortcake? But Ben realized, "They are calling you Shortcake, like Strawberry Shortcake!" Which we thought was really funny and random.
And since everything goes back to food with me I have been on a mission to make Strawberry Shortcake Pancakes.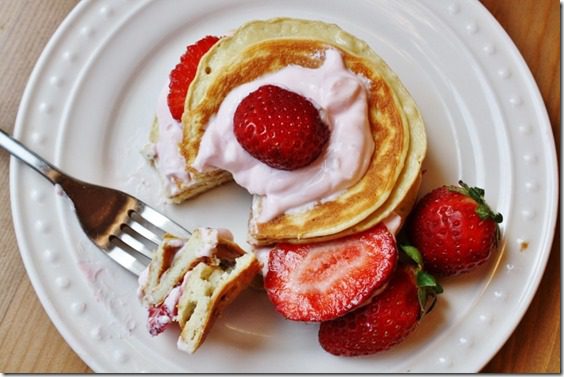 Strawberry Shortcake Protein Pancakes
(High Protein – Gluten Free – Easy)
Ingredients:
1/4 cup egg whites or 1 egg

dash of milk if it's too thick

dash salt, baking soda

Plus: Strawberry Greek yogurt, strawberries
Directions: Mix protein pancakes ingredients and cook on a HOT sprayed skillet. I made three small pancakes out of the mix. It usually only makes one, so divide the batter evenly. Don't flip until they are well set on one side. The batter is thick so they might not make bubbles.
Layer strawberry Greek yogurt and strawberries between pancakes.
Enjoy!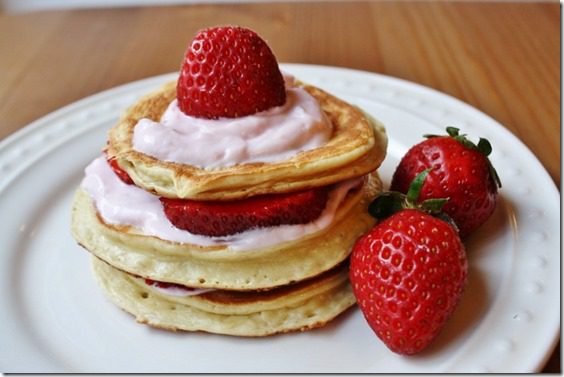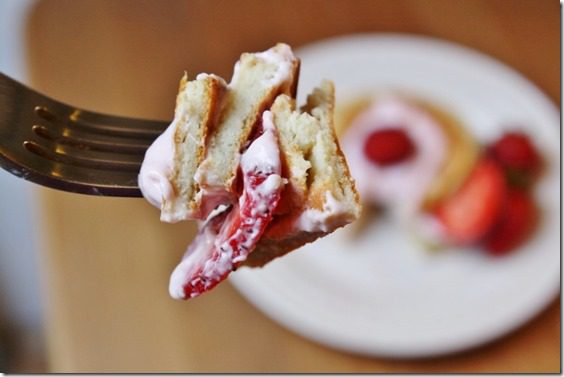 Question: Strawberries. Does anyone else feel like there's a 50/50 chance they're either delicious OR tasteless?