Hello and Happy Weekend time
First, I have to back up for a second and profess my love to the Warm Whiskey Chocolate Cake I had last night. Yes. Please.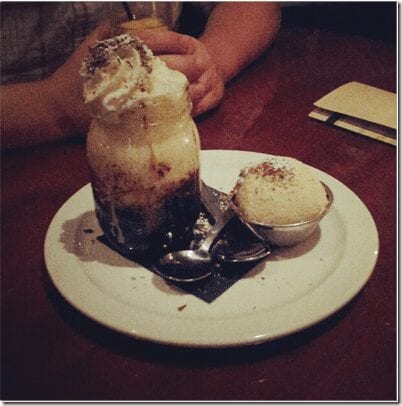 (If you follow me on Instagram @RunEatRepeat you'd be one step ahead of the game.)
Okay… this morning I met up with the lovely Skinny Runner to attend the Surf City Marathon / Half Marathon Expo. First we had to make a the obligatory iced coffee stop. And I thought it was about time that I showed you guys my car… if you see me driving please HONK!!! so I know you read RER.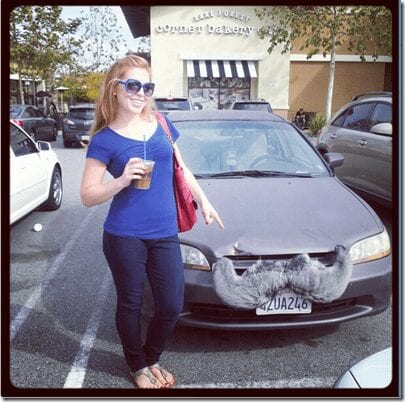 Expo time…
This race is about 16 miles north of mi casa – and actually pretty near and dear to my heart since I've ran the full once and half a few times.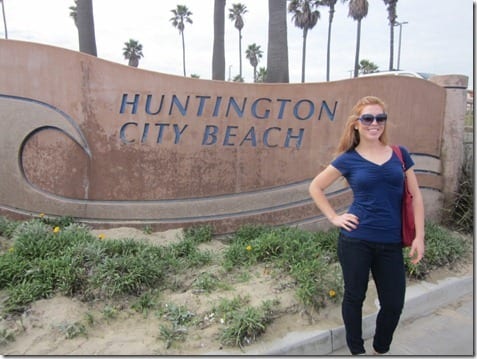 The whole theme of the race is "Surf City" since that's what Huntington Beach is known for.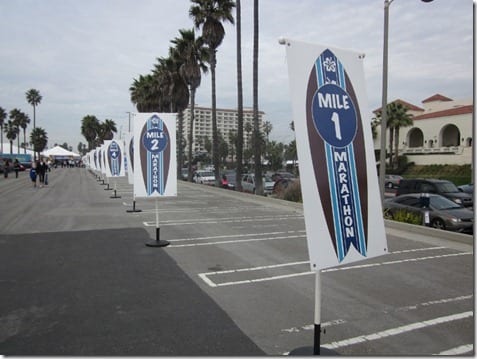 SR checking her bib #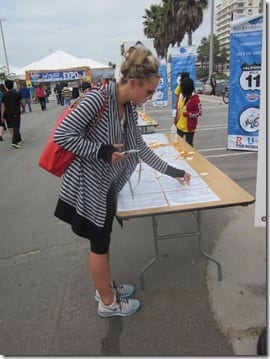 Just as we were about to walk in reader Leslie spotted us. She'll be running the half tomorrow – so we plan on hanging out for a few hours on the road too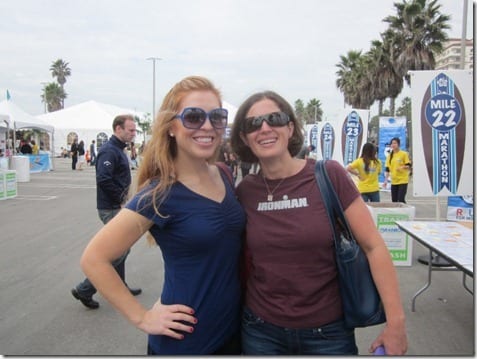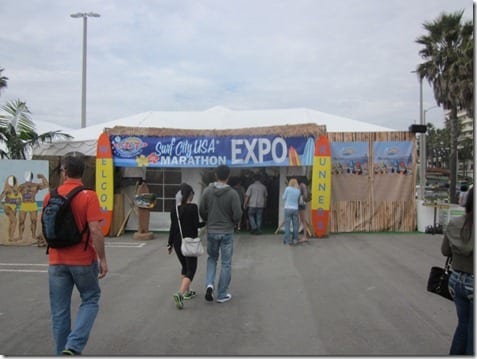 The last two races I attended – ING Miami and RNR AZ have BIG expos, so this one is pretty small in comparison. It's just a big tent set up on the beach parking lot. There are a few vendors and booths to get the pre-race loot you need and that's it.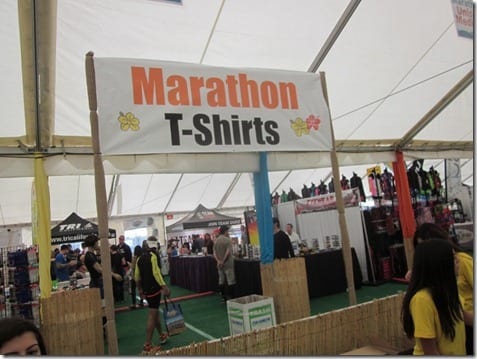 The race starts and ends right on the street off the beach. I doubt I'll pull a Santa Barbara ice bath though – this is frigid.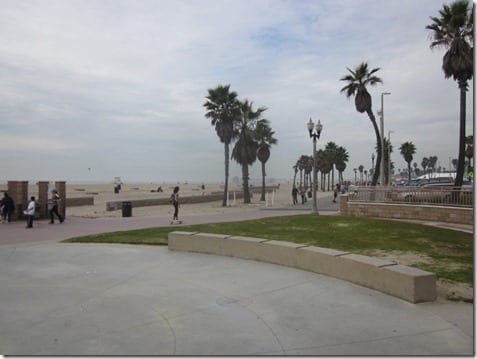 ONE of the girls in this picture is NOT named Sarah – you guess which one.
After the expo the two Sarah's and I got comida and the Big Belly Deli.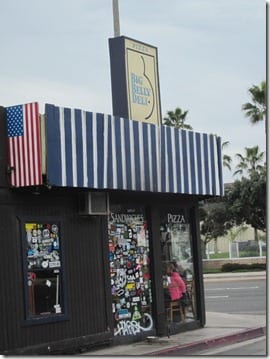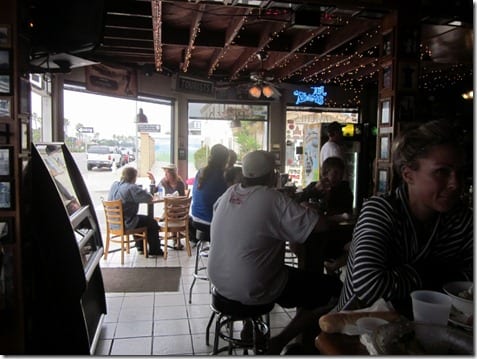 I got a grilled veggie salad with chicken (they brought the chicken out after because they forgot).
And now I'll spend the rest of the day getting nervous and carb loading with bananas. If anyone wants to call me with race day advice I'm standing by the phones…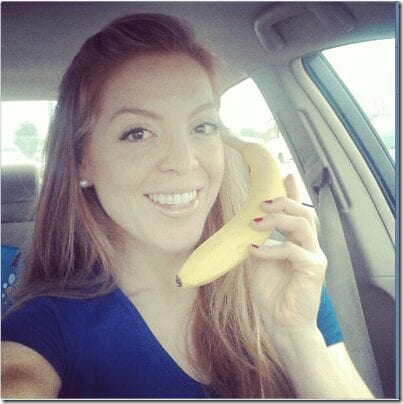 I think this sums up how prepared I am for tomorrow's race:  "Not exactly new and improved, but it's been worse."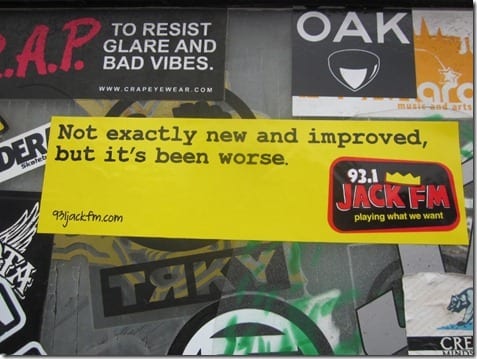 Okay, since the expo had Beach Boys playing the whole time I'm inspired to create an entire playlist of their songs.
 Vote California Girls or Don't Worry Baby?