Sunday was the best day of my life so far. I don't even have words, I feel like the pictures do it justice but I like to blab, so here is the story…
I started the day my favorite way, with a run while I'm traveling. Running around Miami is gorgeous!
We should have run to the Health District, but we ran across a bridge and enjoyed the views.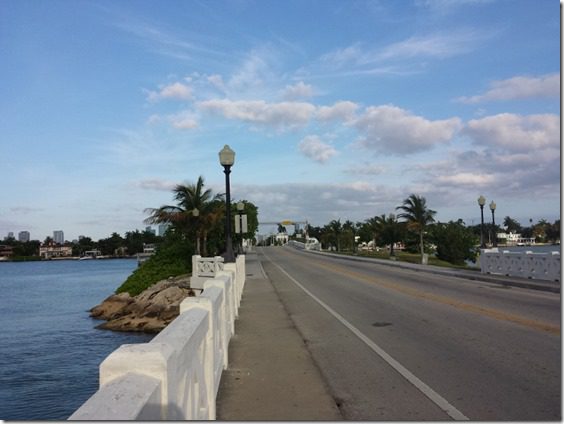 And signage.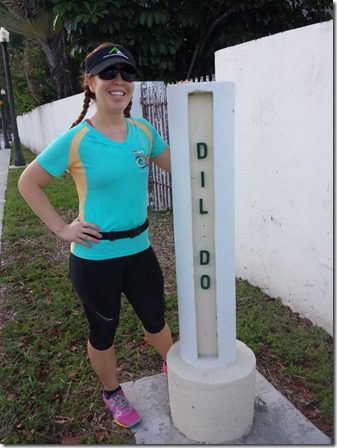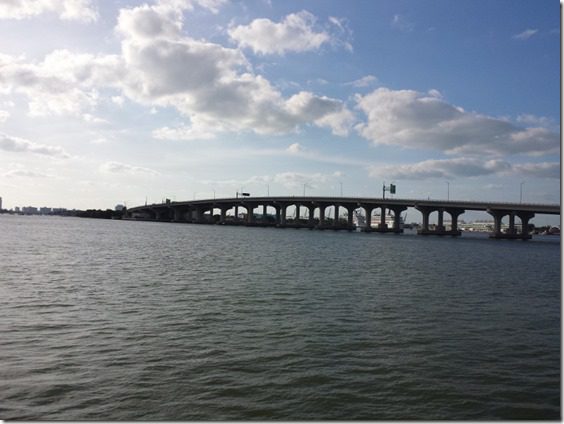 We stayed at the Hilton in Downtown Miami. Anne was my PIC all weekend and did my runner pose!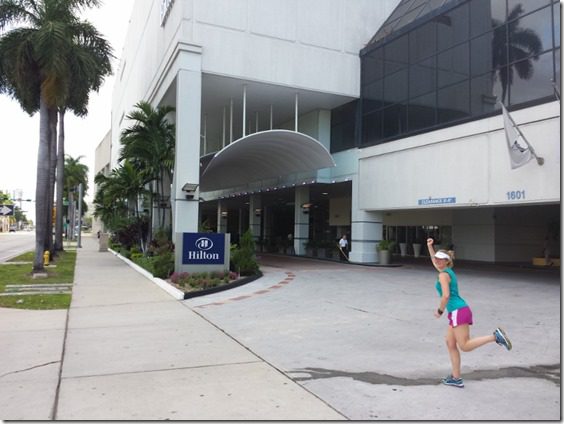 Then, I went back to my room and enjoyed some iced coffee. I brewed it before the run and used the hotel's ice. Genius.
(That is my polka dot wallet in the background. This one is similar.)
From there the group went to the Zoological Wildlife Foundation and my whole life changed for the better. (I was on a trip with Nokia more here.)
Seriously. I love animals. La-la-love. I especially love tigers because I'm pretty sure I was meant to be a tiger but at the last minute God decided to make me a redhead Mexican who loves to run. Close enough.
Anyway. Malia the ant eater realized I loved animals and loved me right back! Her tongue searched for ants in my ear and the pads of her paws felt like huge cold cat paws.
Then, I held a baby gibbon. She was light as a feather and super lovey.
And a camel tried to give me a kiss…
But then ate my hair!
The highlight of my entire life was playing with a baby tiger. I love her.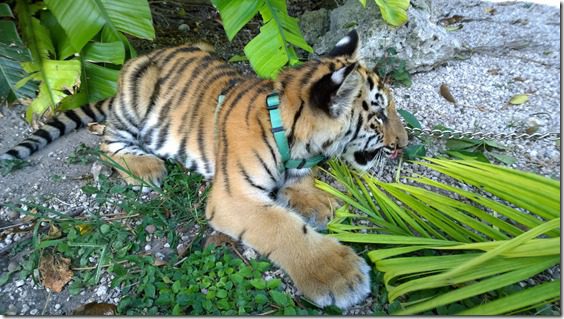 She was in the mood to play so we were playing with her and the palms. Of course when I went to make a video she stopped playing, but I'm glad I lived in the moment when she was playing and enjoyed it first.
Best.day.ever. Ever.
Question: If you could hang out with any animal (and they wouldn't eat you) what would it be?