Hello! How are you? Today was a long day and I'm currently enjoying a night cap (read: ice cream) as soon as this post is done. Sometimes you need vodka, sometimes you need ice cream (some days you need both).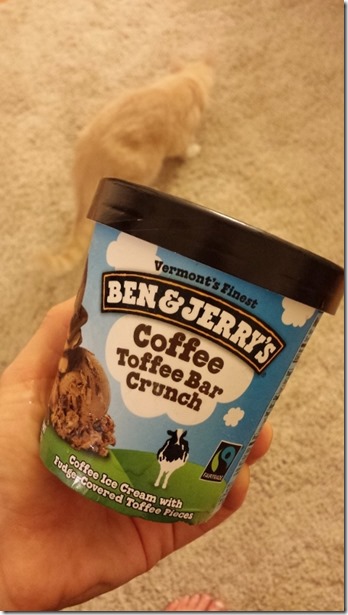 This morning I ran around Irvine and spotted what I thought was a strawberry vine from far away. I got excited and ran up to it for a mid-run snack. Except, it was some other random red plant and not strawberries. Boo.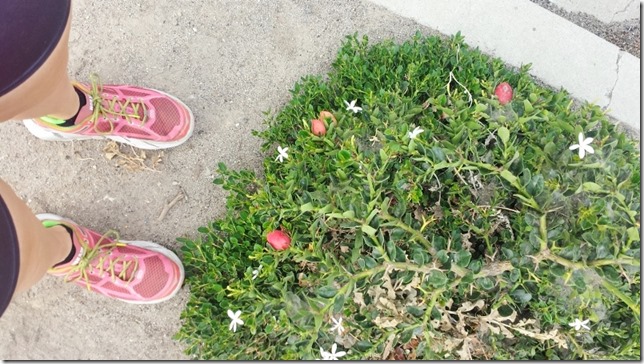 Luckily, I discovered this big building called a store where they let me have  strawberries in exchange for swiping this plastic card in my wallet through their machine.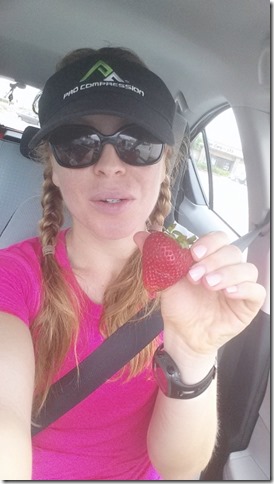 I also picked up a watermelon and ate most of it as what I consider a 'small snack'.
I was trying to multi-task while making lunch – talking on the phone to my mom, cooking, chopping and dipping carrots in hummus.
Well, I dropped a knife on my foot. I was so involved in the conversation with my mom and not burning my eggs that I didn't even realize it really cut me and I was bleeding until after I was done eating! Ha! Monican, get it together.
After lunch I headed to see my aunt. I mentioned before that she's sick and not doing well. It was a long drive and I am probably kind of tense so that combination caused my IT band and knee to really bug me. I need to do some foam rolling (and relax) asap.
I was super hungry by the time I got home and was not about to cook anything. A new Pho place just opened near my condo and I decided to give it a whirl. This massive bowl disappeared so fast. I feel like Pho is the best thing to eat when you're super hungry because it's so filling and warm.
And now it's ice cream time!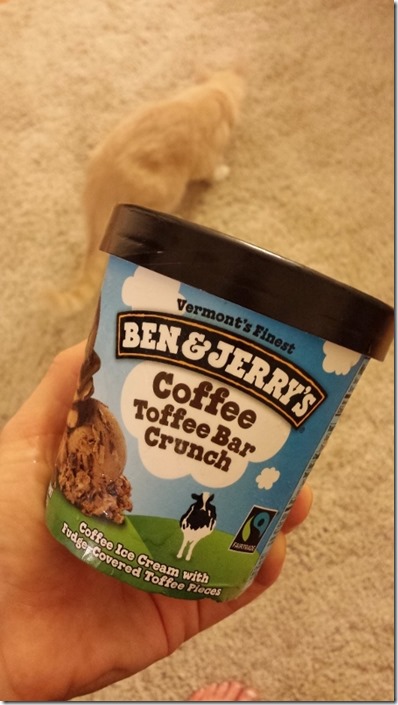 Question: What's your night cap of choice these days?