I don't have an identifiable illness unless you count lamebloggeritis but I still felt weird into the afternoon. My appetite was gone most of the day, which means I was SUPER SICK because I'm always hungry. Always.
So, I didn't plan anything for dinner. When Ben suggested The Habit Burger Grill I jumped at it. I've been wanting to try that place for a while.
I've heard good things about their veggie burger, but they have calorie counts on the menu and the regular burger and veggie burger have the exact same amount. Since I was on the fence between the two I decided to do something different (for me) and ordered a real burger. Ben even thought I was joking when I asked for it!
I cannot tell you how many years it's been since I ordered a hamburger! (Literally just racked my brain trying to remember.)  It felt wrong.
Sometimes I forget I'm not vegetarian anymore – is that weird? (Even though I'm not veg I still don't eat red meat or pork often at all. It's a taste preference and a healthy convenience.)
But tonight food is food and I'm not going to worry about it.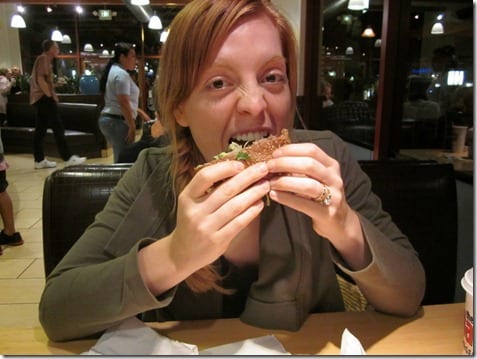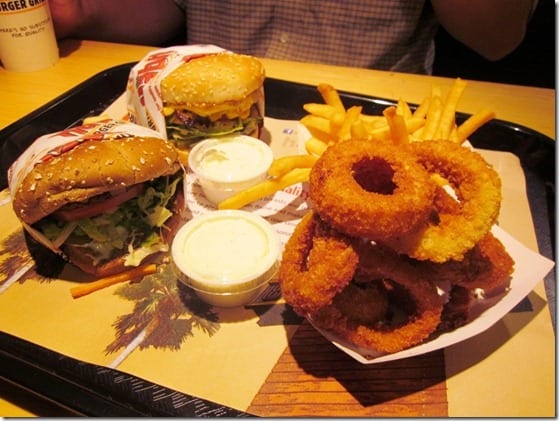 We shared an order of onion rings and fries too. It was quite the indulgent, but delicious dinner.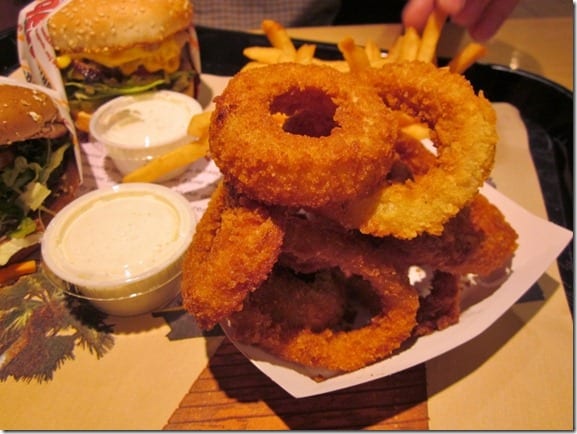 Ben got a mocha shake too. But, coffee flavored things aren't my fave so we also hit up Yogurtland.
Carb loading or Enjoying Life? You decide. I say it's both.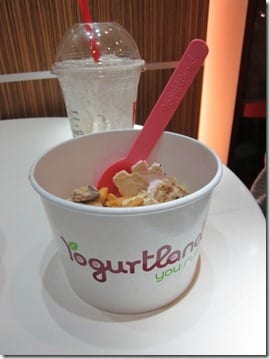 Now it's movie time. See ya tomorrow.