Hello! How's it going? I'm just here with Mari and some mystery person holding the leash.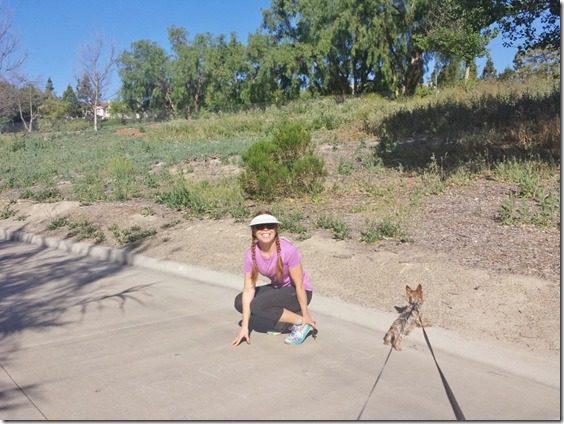 I usually always take Thursday off from running because I usually run Mon-Wed, but even though I 'only' ran Wednesday this week I took today to rest it up again. I went on a walk with SR and we spotted a few reminders from a local running group on the ground… "hips!"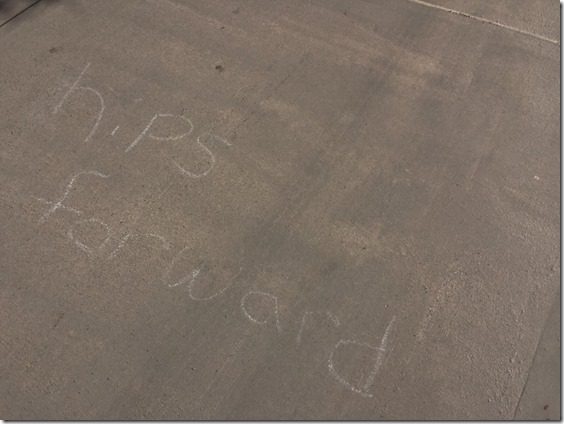 Like my hips, nips and chips vlog but not really.
We also saw a guy on a unicycle. You know, it happens.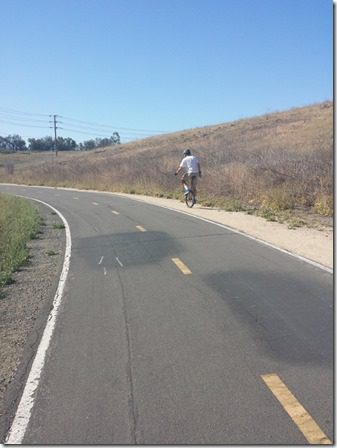 Anyway. I have gotten a ton of Facebook messages and emails and comments about the Watermelon Oreos. I just got another one from reader Katie yesterday with the picture below…
But the thing is – no one who has contacted me about them has actually tried them. So, I kinda feel like you guys are all teasing/mocking my love of the watermelon. Truthfully, I've seen them at Target – right by the cashier too, when you're all weak from shopping and need a snack! They know how to get ya.
But I haven't bought them either. I'm pretty sure they're going to be gross. And I'm pretty sure if I bought a pack and they were still gross I'd eat them all anyway. That's how I roll.
So, I need someone out there to confirm or deny that they are 'worth it'.
Question: Have you tried the Watermelon Oreos? Are they good? Do you know someone who's cousin's brother's dog sitter tried them? What did they think?