Once we got home from the race we showered and I hit the blogs while Ben hit the bed for a nap. He tried to con me into joining the nap, but I always feel like they leave me groggy. Anyone else?

www.nataliedee.com
I was not about to cook tonight and asked Ben for ideas. He said he wanted a "good salad", which means he wanted one packed full of hearty (high cal) ingredients. But I am always down for a salad, so we decided to order in from Lucille's.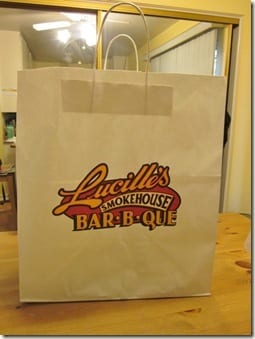 We shared a BBQ chicken salad…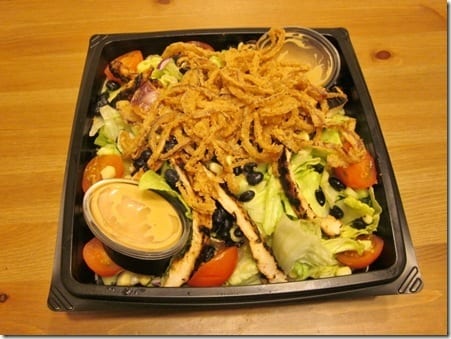 corn chowder (it was just okay)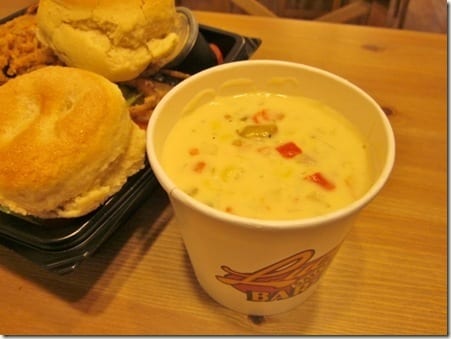 and the most amazing biscuits around. I don't think the sugar glaze on top of Lucille's biscuit is necessary – especially when it's paired with Apple Butter! But, I still had one and a half. No shame.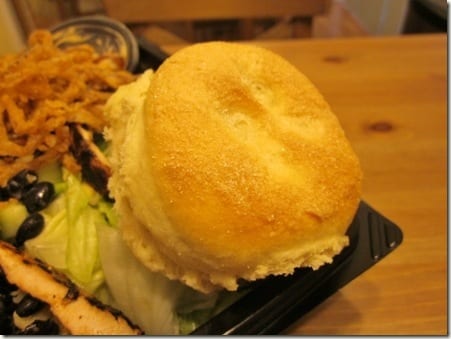 In other news, since Half Marathons are my favorite distance I've decided to become a Half Marathon Fanatic.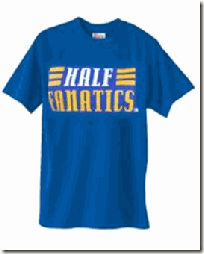 There are several different levels of the fanaticism, but I'm shooting for Uranus. I'm also trying to get to the Uranus level of Half Fanatics
Basically, you get the honor of calling yourself a Half Marathon Fanatic if you run 3 half marathons within 90 days to get to the most basic level – which I've already done by running: Long Beach (full, but it counts), Malibu and Las Vegas!
Now my goal is to run 5 more half marys in the next 5 months to get to the next level!
I hope I can count on your support in getting to Uranus!!!