I woke up bright and early this morning for the Run Through Redlands Half Marathon. It's about one hour north east of me and I hadn't pre-registered so I was a little nervous about getting there on time.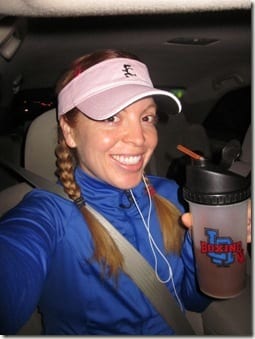 Luckily, there was no traffic and a smooth ride.
But, I have a big surprise for you…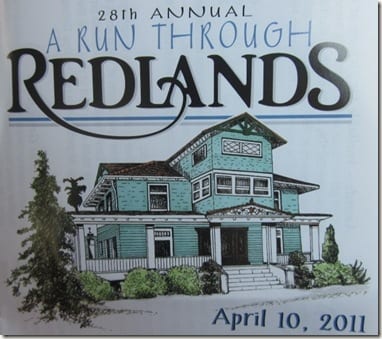 Last minute Ben decided to do the 5K! He's been training for his first 5K, but has been slacking off lately so we never picked a goal race. He has not technically finished the Couch to 5k program, but wanted to go for it!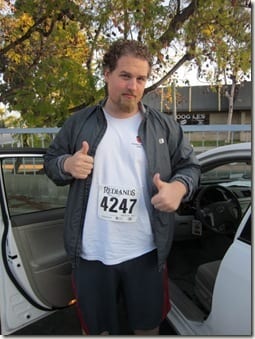 So, this morning was full of double excitement and double the pre-race jitters!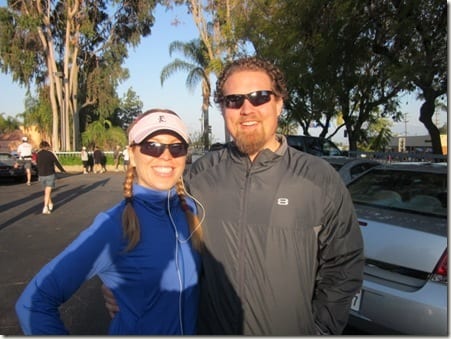 Once we got registered I found Bobbi and her friends Suzy and Jackie. I've run with these girls in the past and was very happy to have running buddies for the day.
The Redlands Half Marathon is very very hilly. And Bobbi warned me that it's impossible very difficult to PR here. I didn't realize how true that was until later, but decided to just run with the girls and enjoy it!
Bobbi is a really hardcore runner. She won this race last year(!) and runs these hills all the time so she didn't realize they were killing me and I was thinking bad words to her while running.
But, I think we're even because I made her run in the rain with me in San Francisco and it was really ridiculous.
I finished with a time of 1:52:56 and was just happy to be alive. The hills killed me and irritated my knee too
. I even walked a killer mountain at one point and a few aide stations, so I should be happy my time isn't worse. My knee and I may  not be returning to this race next year.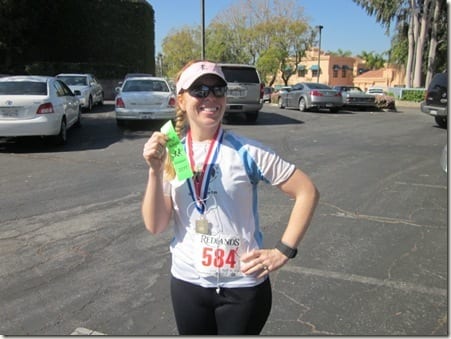 In more exciting news, Ben ran the whole 5K!!! Up until today he his longest run was about 2.3 miles – and it was a run/walk. He didn't take any breaks and did his first 5K in 33 minutes!!! I'm so proud of him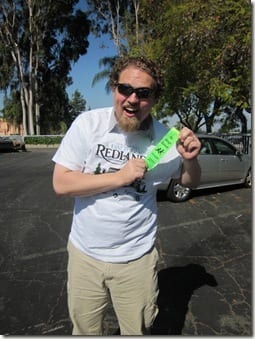 Since he had to wait for me after the race he went into CVS and got some post-race food. Sure, you don't need this stuff after running a 5K, but the reality is he'd probably have eaten this if he was just spectating the race, so the fact that he ran is great.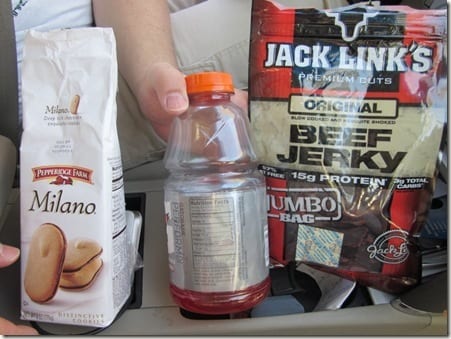 Since we were in Redlands I called my BFF Cindy, who lives in Palm Springs to see if she wanted a visitor.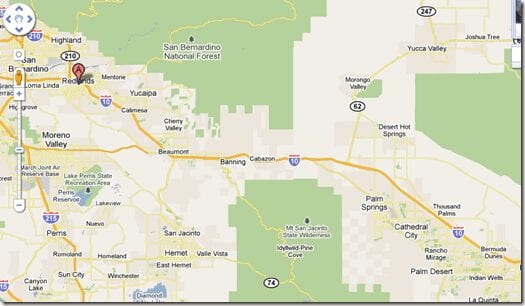 Turns out she was headed west anyways and we met up for breakfast!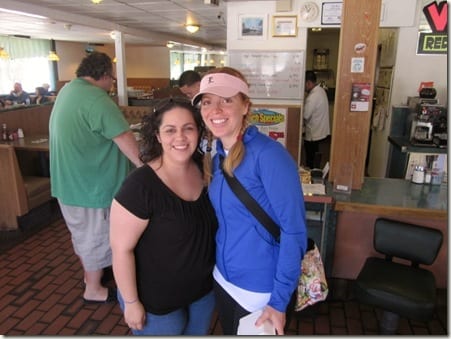 We chose a random diner off the freeway Redlands Family Restaurant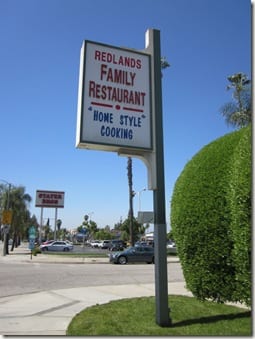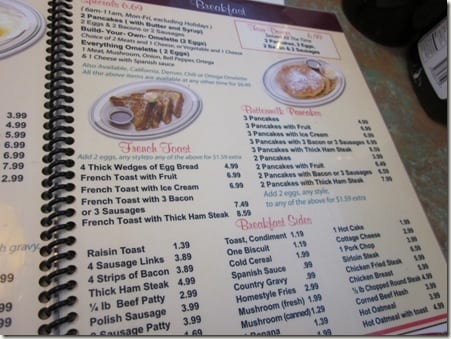 While we waited for them I drank 4 cups of coffee. Now I'm trying to type up this post while shaking uncontrolably.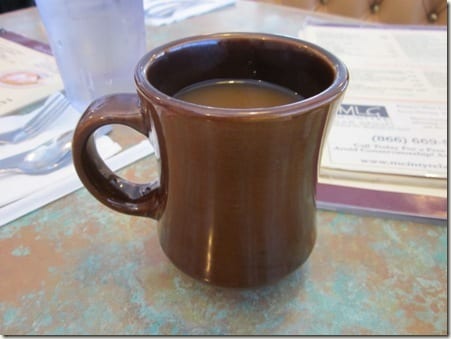 My favorite post-race lunch is a tuna sandwich with fries or onion rings.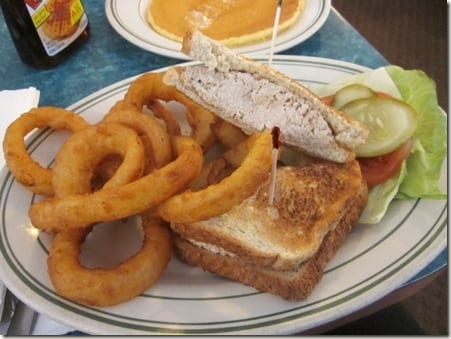 The onions rings were to die for, the batter was perfection.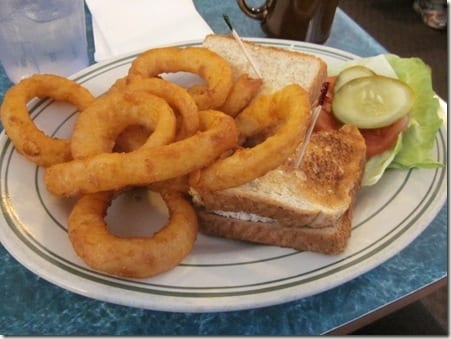 My favorite post-race breakfast is pancakes. I had both. Well, I pressured Ben to share the pancake with me and let him dominate it.
Our last minute dining company – Cindy and Jim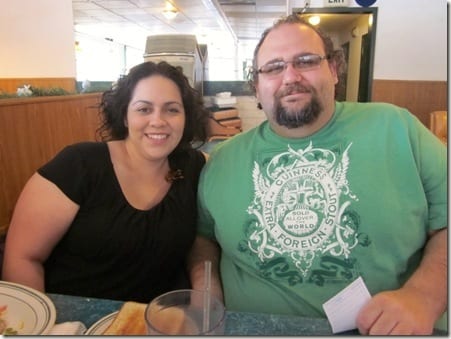 My usual dining company, Ben.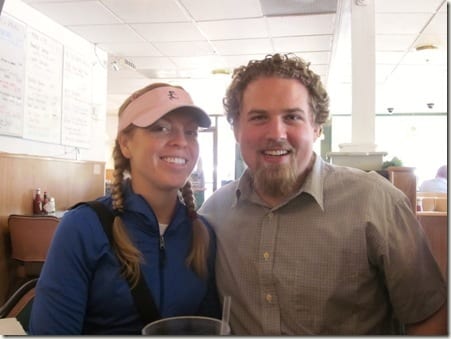 Then, we headed home to Orange County. It is gorgeous today! I really enjoyed the drive.
Ben and I have a road trip planned for next weekend and this lil' day trip made me very excited for it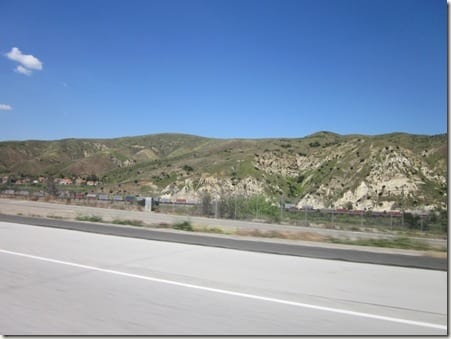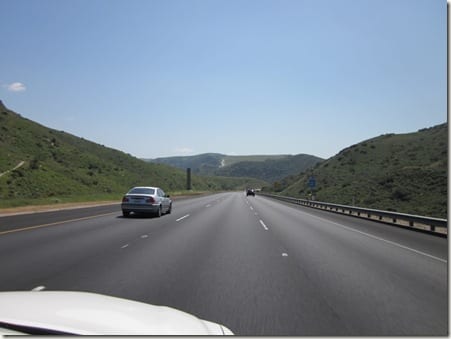 I didn't PR, but it was the hardest and most hilly race I've ever done! So, I'm happy with my time.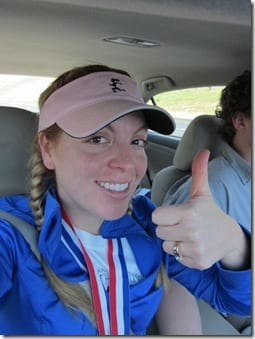 Hope you're having a great day!