Remember when I mentioned that I sent my friend Katie a picture of my rash? Well, it got worse. I woke up Tuesday with leprosy (at least according to Google and/or my imagination). It didn't really itch or burn that much so I just went about my day. But I realized that people were kind of looking at me like I had some sort of contagious flesh eating disease and so I decided to go to the doctor.
I called my doctor's office and was told to just do a walk in appointment. When I walked in the girl at the front desk asked me 'why do you need to see the doctor?'
I pointed to my neck and said "Leprosy".
For some reason she looked at me like I was joking, but I continued to point to my disgusting neck rash and just made my eyes a little wider so she'd understand the urgency of the situation. Eye are the windows to your rash.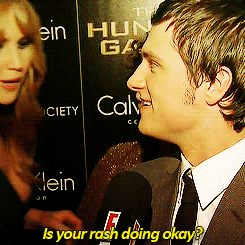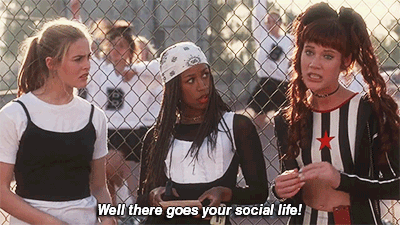 When the nurse called my name and walked me back to the scale and body temperature station she said something that surprised me,
"Why are you stretching?!"
Apparently I didn't realize I was full on stretching my quad as I stood there waiting for her to check my chart and get the thermometer. Ha!!
How often am I just stretching in public that I don't even realize it?! I'm now convinced this is the real reason I don't have friends – my random stretching habits in public… Well that or my leprosy rash!
Does leprosy make you think of the Bible? I feel like that's the only time I've ever heard of it.
So basically I'm one degree of separation from the Bible. Boom. Is there anything in there about random stretching??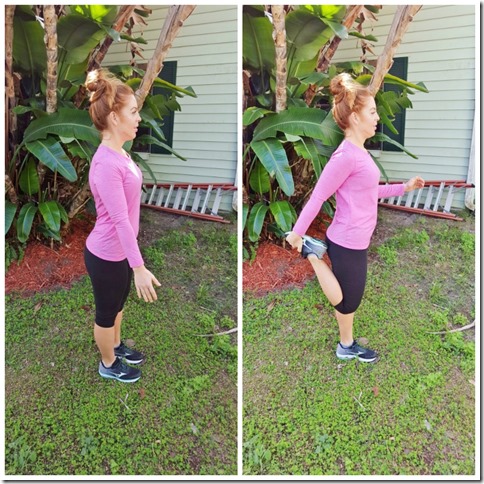 Also, I What's App-ed Ben a picture of my rash on Tuesday and it was so gross that he responded with "go to the emergency room". Ha!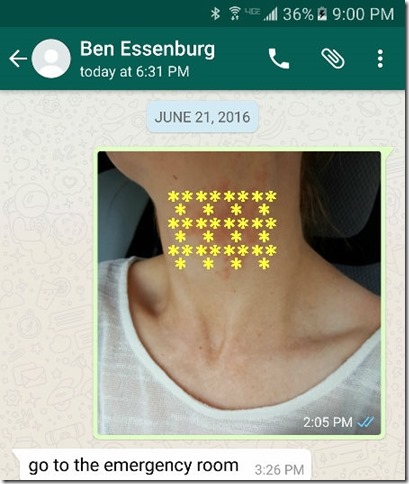 Luckily the rash seems to be clearing up with the cream I got from the doctor. I don't know how to cure my random stretching though…