Hello! I just ran the Tinkerbell Half Marathon at Disneyland and am still flying high from all the fun! Here is my quick lil recap…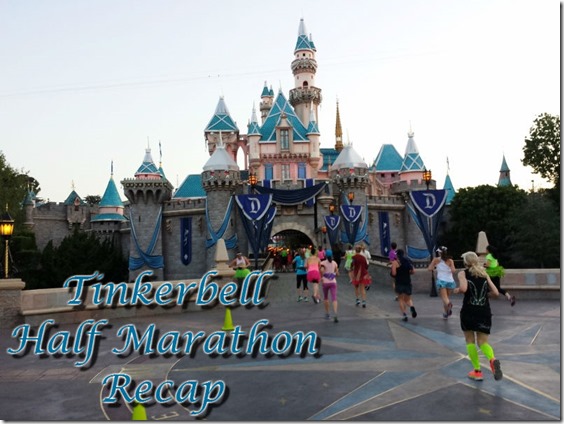 First, my best friend is a mom and wanted to hang out for Mother's Day. So, she headed to my place last night and we did dinner and drinks.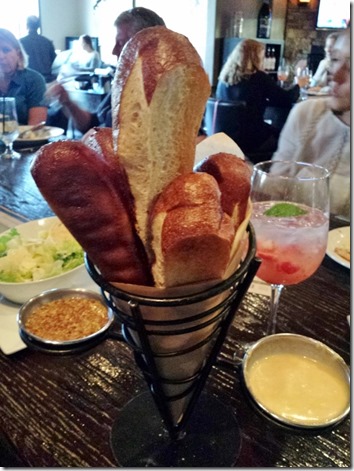 We also made strawberry jello shots – in a strawberry. YES.
And stayed out way way too late. Midnight munchies called for Taco Bell. So, I was eating Taco Bell at 12am the night before a half marathon with a 3:30am wake up call. NOT okay Monican, you're grounded.
#NoRegrets #Yes #MaybeInTheMorning
Then, I very very reluctantly set my alarm and got ready for bed.
I woke up a few minutes before my alarm because I was so nervous about missing it! And I put on my Tinkerbell Running Costume. I really scored with this costume – it was super easy to throw together (more on that soon).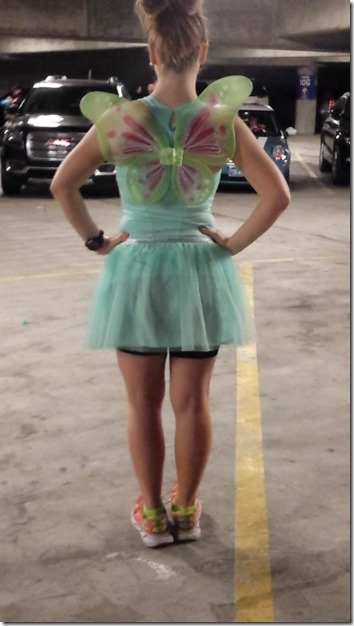 Getting to Disneyland and the Mickey and Friends parking structure was pretty easy – no traffic on the freeway, traffic but no overflow on the streets.
Boo = Parking was $$$
Pre-race: Plenty of porta-potties at different locations. A lot of volunteers trying to keep it organized. Corrals were clearly marked.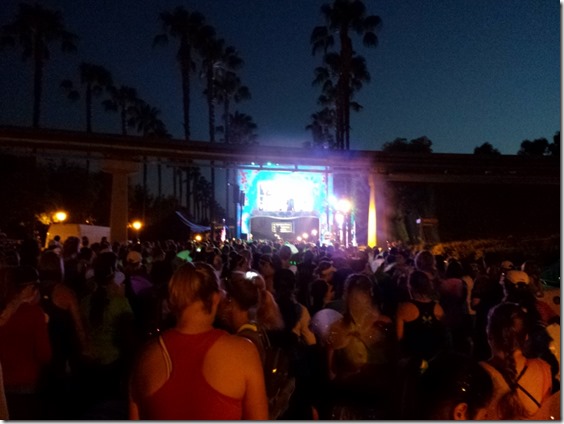 Race: Love the course. We ran into California Adventure and then into Disneyland. One of the highlights is always running down Main Street to the Castle.
It is magical.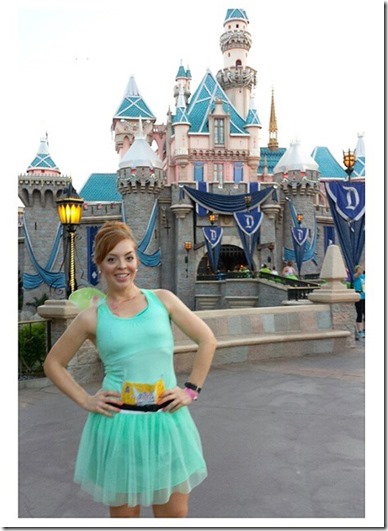 (RunEatRepeat Instagram)
Boo = The 5:30am start 'beats the heat' but is super super early.
I wanted to take pictures with the characters but there weren't a lot of them. I did stop at the castle and with Chip and Dale but for some reason the cast member that took my Chip and Dale pic didn't click the right thing and I don't have one.
I don't judge them though because I pressed something weird on my phone and accidentally put it in Black and White mode!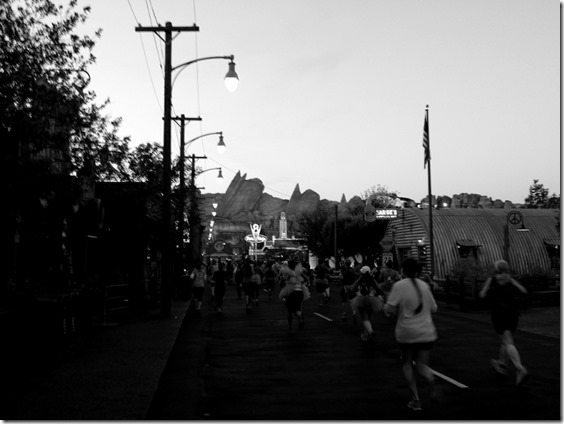 There weren't a lot of spectators outside of the parks and Downtown Disney. But I feel like Run Disney runners are so happy and social it was fine. People made friends, took pictures and enjoyed the race.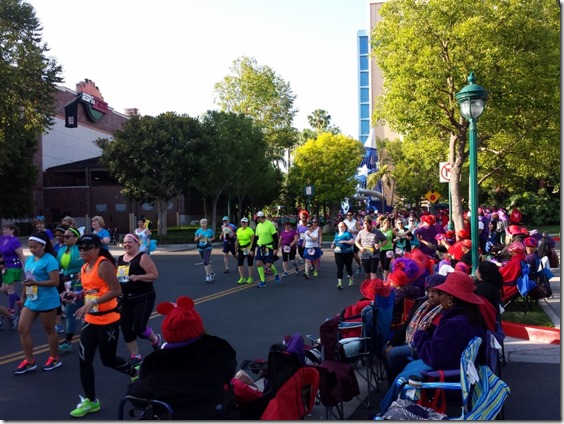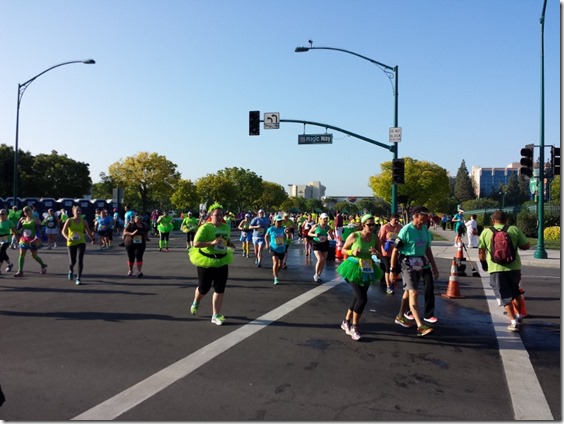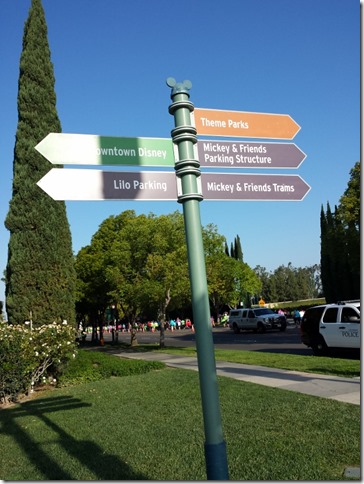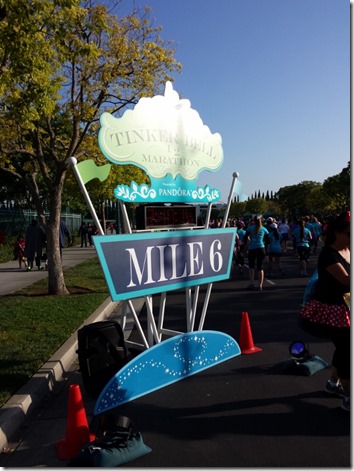 This "Free Hook Bumps" sign was pretty fun!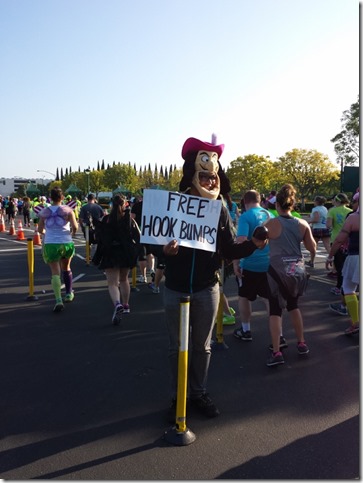 And this is totally my favorite.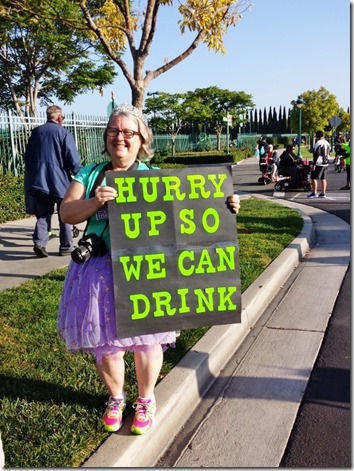 Overall: I love Run Disney races. Love. They really are fun and magical. It seems like the majority of runners are out there just to have fun and enjoy it. It's well organized and a good time. The end.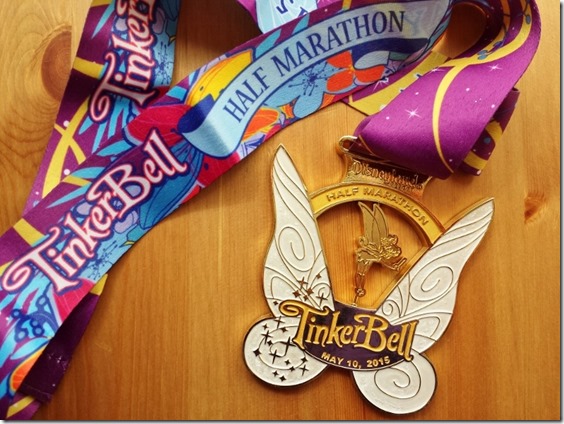 Post race pancakes and tons of coffee.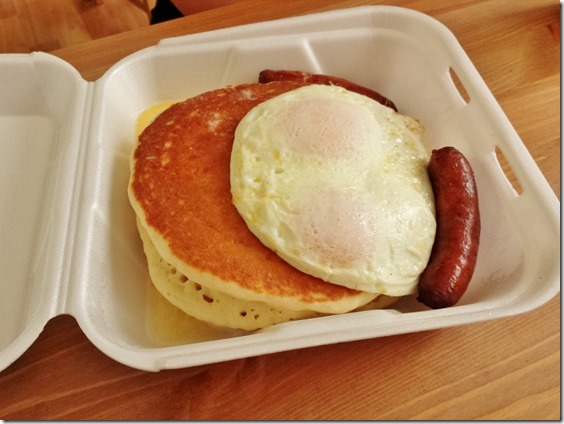 Question: What was the BEST thing you did this weekend?
What was the BEST thing you ate?
Me: Run. Eat = those pancakes.