Hello! Now I am not crafty or one of those Pinterest super stars that can make 5 layer cupcakes and sew their own dresses. But I can put together a pretty okay Run Disney costume on the cheap and easy. Here is my Tinkerbell Running Costume from the Tinkerbell Half Marathon…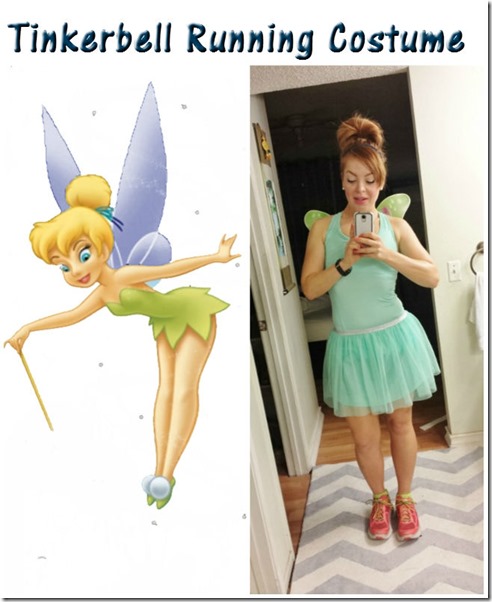 First I went to the store with a couple of ideas for a Disney inspired running costume. Since I'm not super artistic I figured I would work with whatever they had so I was open anything from Belle to Tiger.
I spotted a green sparkly shirt in the little girl's section of the store on clearance for $5.00. After some research on my phone I decided to be Tinkerbell and work around this green skirt.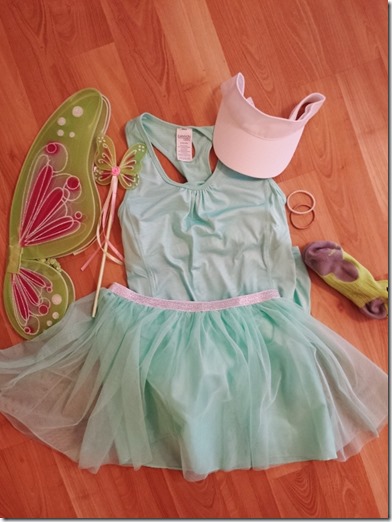 Tinkerbell Costume from top to bottom:
Tink has a bun and bangs. I wore my hair in a dew drop ponytail up super high and a sparkly head band. I used 2 rubberbands to help it stay.
I got a light green tank top.
I found fairy wings and wand in the toy section of the store for $7.00. They were on the small side – but that is perfect for running 13.1 miles! You don't want to run with big ol' wings hitting you and everyone around you.
I wore the light green skirt over non-chafe running shorts. Sparkle Athletic is a great option for running skirts and Disney costumes for runner!
Green Pro Compression low socks.
HOKA ONE ONE running shoes.
The final un-pictured MUST HAVE part of this costume…
GLITTER!!! Aka Pixie Dust. You need it.
I sprinkled it all over myself. Now it's all over my car, house, cat… but again, necessary.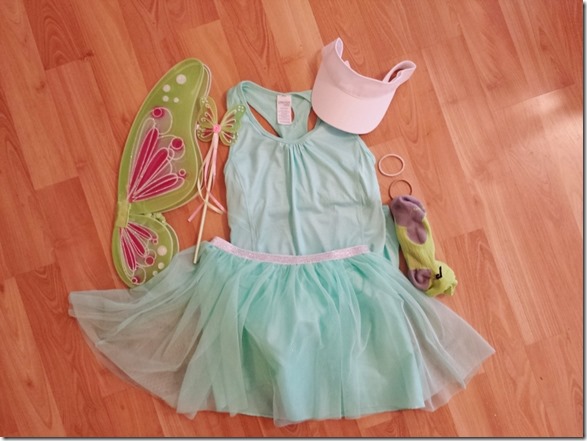 To secure the wings – Don't wear them around your arms. Tie them to your tank top. Then, pin each side to the tank. Bend the wings back very slightly so they are out of your way and to make them more aerodynamic.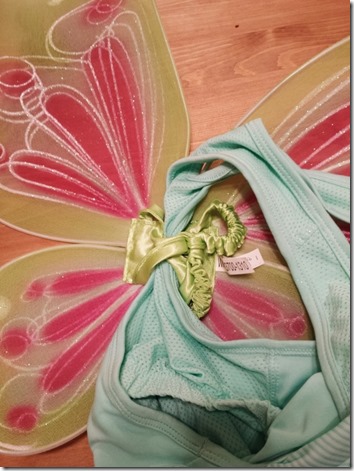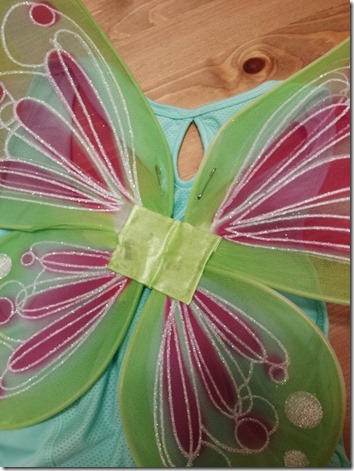 A peek into running through California Adventure…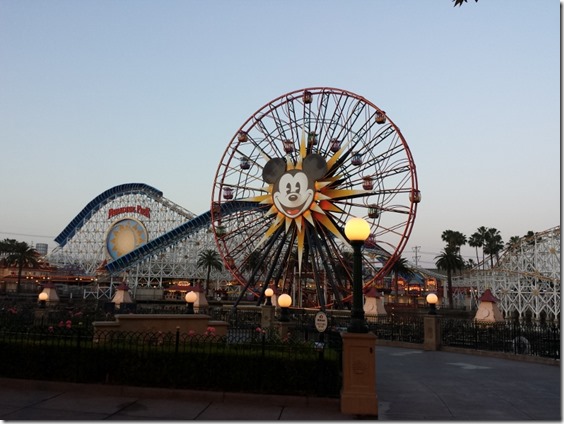 Have fun!!!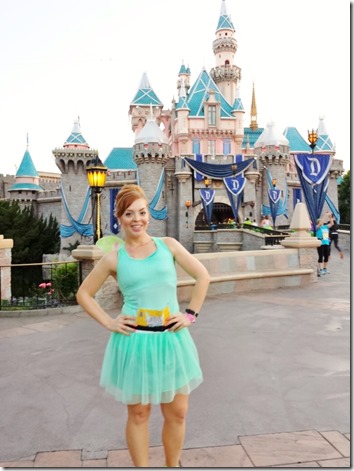 Now I'm off to vacuum the glitter of the cat…
Question: On a scale of 1 to 10 – 1 being you're the worst, 10 being you are Martha Stewart…
How crafty are you?