I had a short shift at work this morning. So far my new job is going well
I'm trying to learn as much as I can and make friends. I don't have any clients yet, but am doing assessments and orientations and stuff.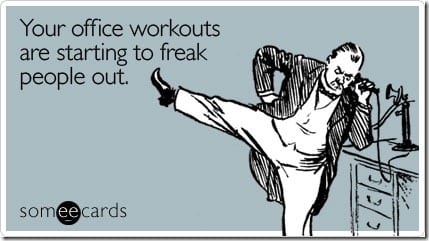 After a quick post-work errand I rushed home to make lunch. I have been craving my favorite "TJ's Broccoli Slaw with egg and other random crap I through in as I see fit" dish. Yes, that's the official name of this recipe.
I just cook up onions, mushrooms and the whole package of slaw…
Cook it down a bit.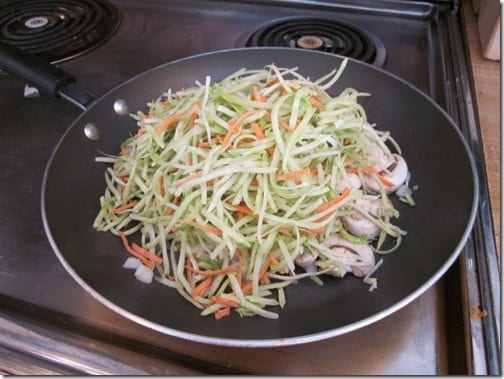 Add peanut sauce or make your own with PB, sriacha, soy sauce and maple syrup.  Then, add cup o' eggs.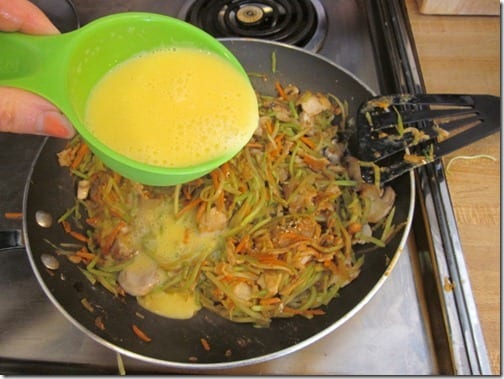 Cook through and garnish with cashews.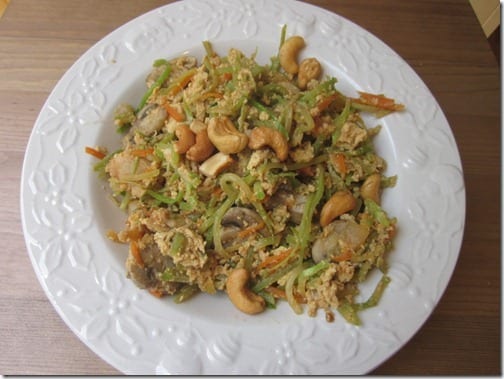 I thought dessert would be a good idea. Because when isn't dessert a good idea, right?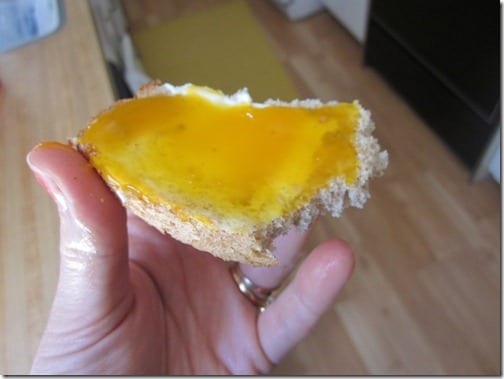 I have a writing project to finish then, I'm headed to the beach for my running group this afternoon. The drive is definitely getting old, especially with the cost of gas right now!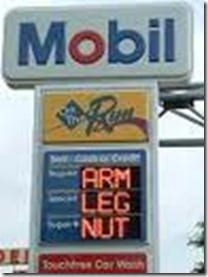 See ya later