Hello! I bought the Trader Joe's Cauliflower Pizza Crust last week. Have you tried it? I posted my TJ's grocery haul on Instagram and a lot of people asked me to follow up with how it was. So I'm sharing my  review, but don't get too excited – because I followed the directions and it didn't come out how I expected.
Trader Joe's Cauliflower Pizza Crust Review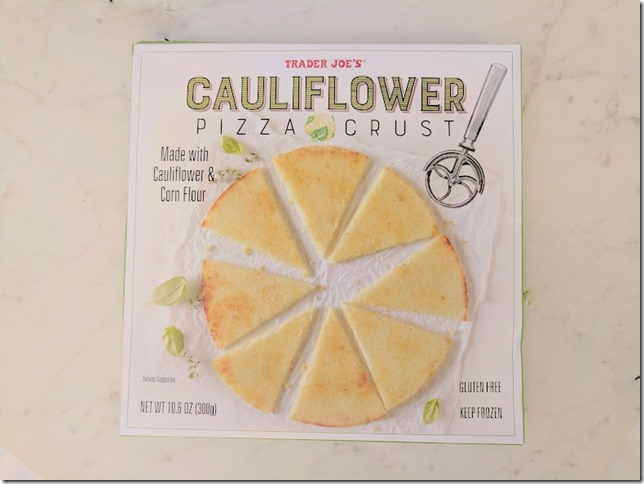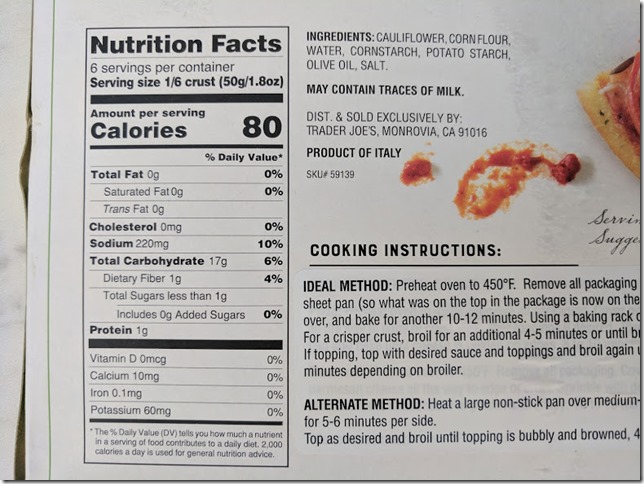 The directions are a little different from other store bought pizza crusts because you are supposed to flip it over half way through baking.
As soon as I started to try and get a spatula under it to flip it started to break. I froze. Took a picture. Then, tried to continue the flip.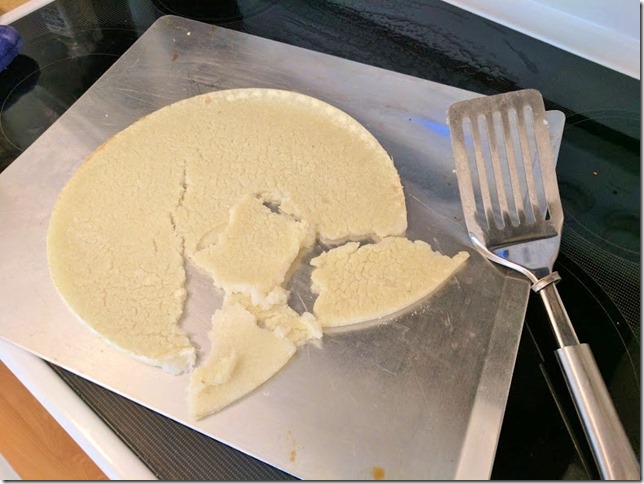 My heart broke into as many pieces as you see here: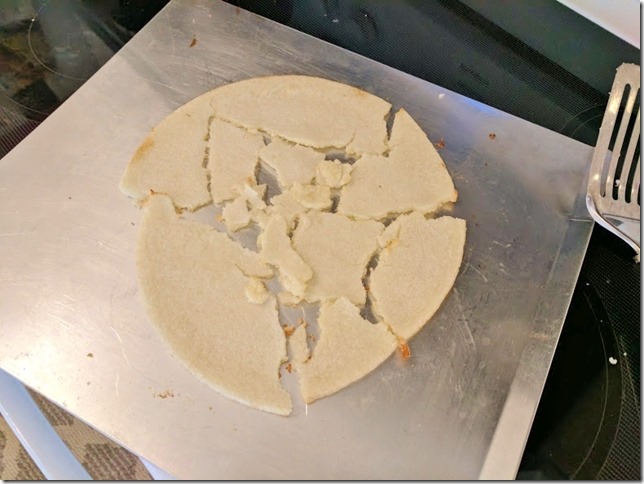 I was super bummed. I do kind of assume it's 'user error'. Maybe I did it wrong?
But I was posting on IG stories and got a few comments that this crust is no bueno. Noted.
I squished it together as much as possible and finished baking the crust. Then, I topped it with pizza sauce, seasonings and cheese to finish it off.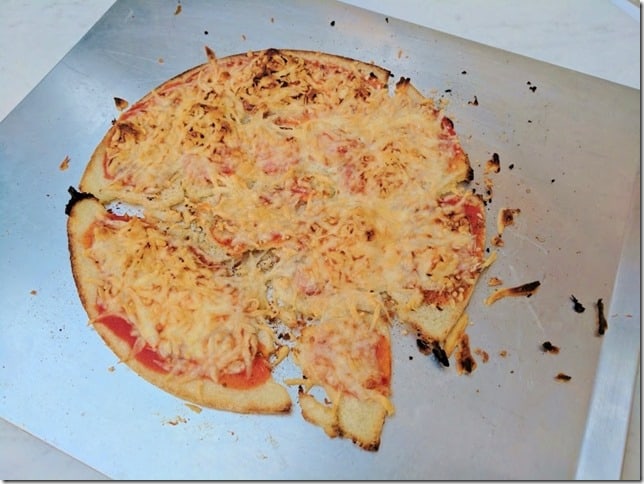 Thoughts on Trader Joe's Cauliflower Pizza Crust:
Crust taste – It was okay. It's not super well seasoned and pretty bland.
Crust texture – It's thick and more bread-like in that way versus my homemade cauliflower crust.
Nutrition info – I like that there's not a ton of ingredients. It's pretty small and the calorie info is for 6 pieces. I don't see how it's 6 pieces.
Overall – yeah, I'm gonna have to say it's a 'not buy again' vote from me. It might have totally been my mistake in breaking it. If the crust was super tasty I would be willing to overlook that. But I think because it wasn't super amazing flavor I'd skip it.
I mean – don't get me wrong I totally ate it. I just wish it didn't fall apart.
*Update: A friend suggested NOT flipping it or cooking it longer before flipping it. She said when she's done it that way it doesn't break.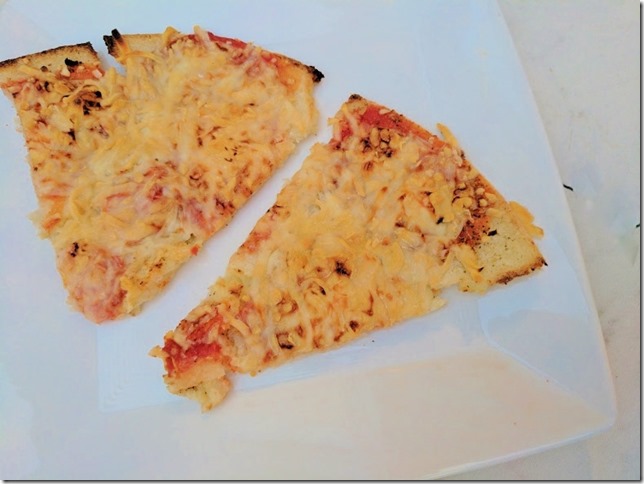 To balance it out I had a few cupcakes. They did not fall apart. #boom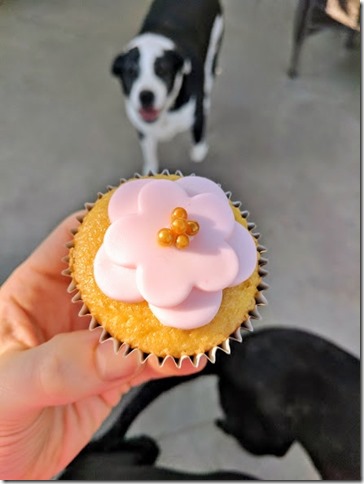 Question: Have you tried the TJ's cauliflower pizza crust?
Keep Going:
Easy Cauliflower Pizza Crust Recipe
Don't Miss It!
Get the latest sales, podcasts, recipes and more straight to your email!