Happy Tuesday! Today I have the ultimate MUST HAVE grocery list for Trader Joe's to share. I know the 'best of' TJ's has been done and I've shared my favorites before. But, this list is specifically the best items Mr. Joe has to offer for runners.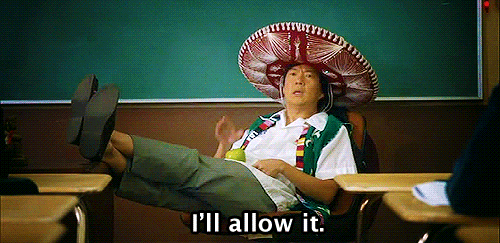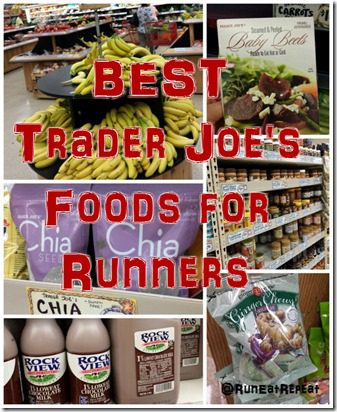 Trader Joe's Must Haves for Runners
1. Bananas! Trader Joe's bananas are sold individually so you can buy one or 22 of them at a time. This is one of the first foods you think of when you think 'runner' because so many of us eat them before, after and even during runs! They are full of potassium and have a ton of other health benefits.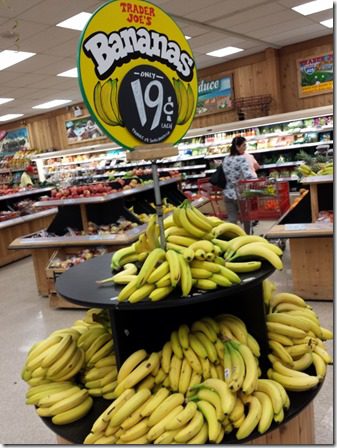 2. Dates. Dates are a great pre-run or during run food because they are a quick carb that is also filled with potassium! You can stuff a few dates with nut butter for some extra staying power too!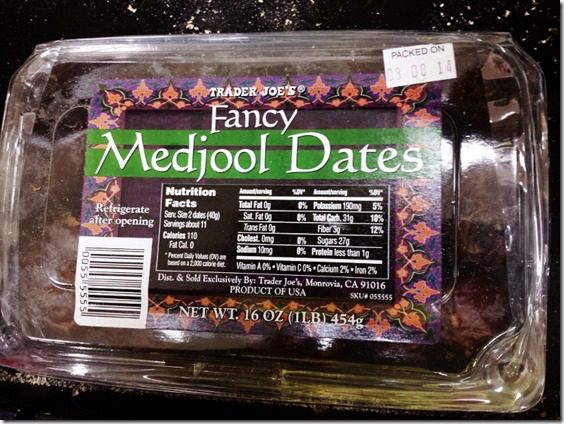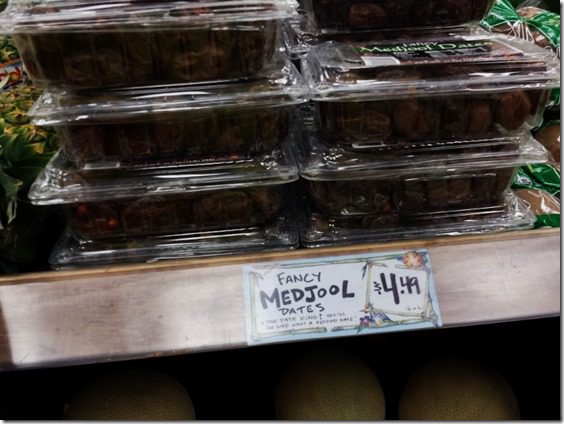 3. Beets. According to a study published in the Journal of the Academy of Nutrition and Dietetics beets helps runners improve performance! After I read that last year I incorporated them into my BEST Drink for Runners juice recipe. You can buy these pre-cooked beets from TJ's refrigerated section and try it out.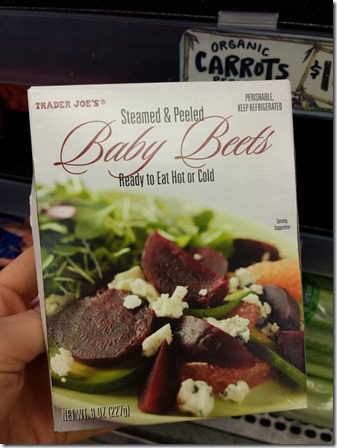 4. Nut butter. Trader Joe's has the best price for 'fancy' nut butters like almond butter (the best AB in my opinion) for $6.99 and organic Peanut Butter is under five bucks. The regular PB is under 3 dollars too!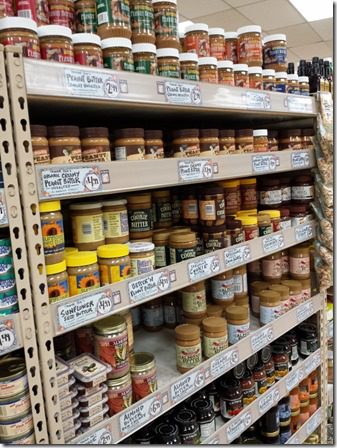 Pro Tip: If you have tried almond butter and didn't really dig it at first TJ's roasted, salted almond butter is the best!
5. Puffins or TJ's brand cereal. Trader Joe's sells the 'big' boxes of Puffins, which can be hard to find at the normal grocery store. Plus their TJ's branded cereals are cheap and taste just like the name brand.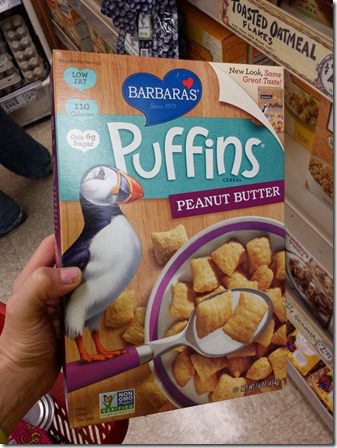 6. Chia Seeds. The magical seed that allegedly helped the Tarahumara run for 50+ miles at a time is everywhere now. Because it's a trendy food right now it can be pricey, but TJ's prices are reasonable. Try chia seeds in my Chia Seed Granola Bar Recipe.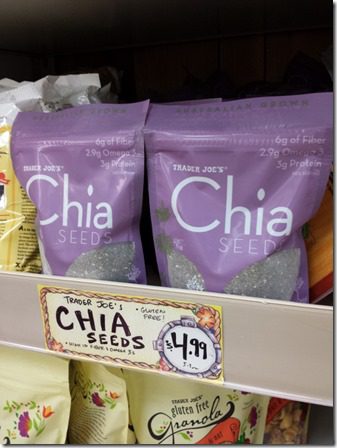 7. Chocolate Milk. You guys know I have always loved chocolate milk after a run or race. It has a good ratio of carbs to protein to help you recover and refuel up those muscles after a hard sweat session.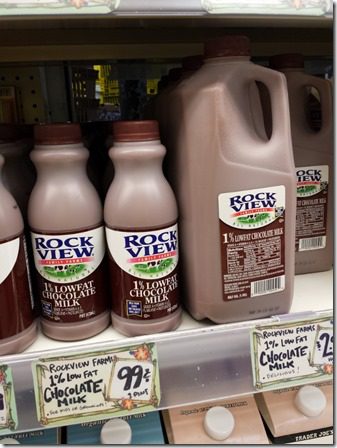 8. Iced coffee. Caffeine has been shown to improve performance and delay fatigue in endurance athletes in a few studies. I don't know if any of that is true, but I do know TJ's Iced Coffee is smooth and delicious.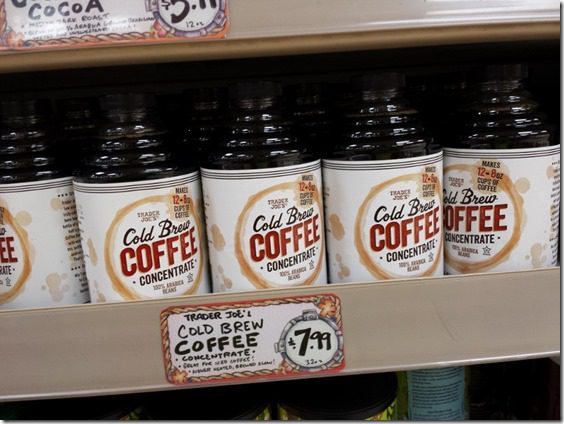 Pro Tip: Mix half iced coffee concentrate and half chocolate milk. Pour over ice. Be amazed.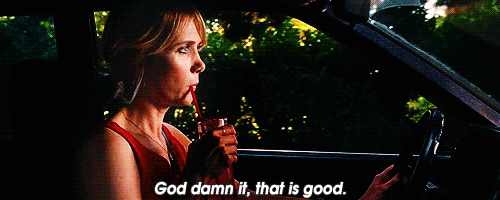 9. Frozen Spinach. I recently told ya I don't eat spinach very often any more. But, I do like to keep it around for the occasional green smoothie. TJ's frozen spinach lasts a heck of a lot longer than the fresh stuff so I'm not tossing out a squishy bag of green juice every other week…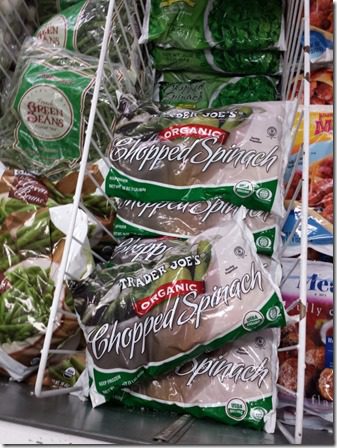 10. Peanut Butter Cups or various other chocolate covered treats. Dark chocolate has anti-oxidants, which is good for you. Peanut Butter has healthy fats and helps keep you full. Dark chocolate + peanut butter = magical PB cups that taste amazing.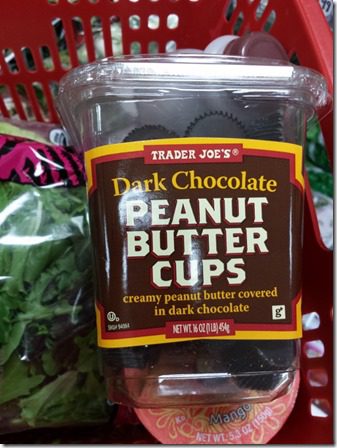 11. Two buck chuck. Obviously. After you've spent all your money on new running shoes and race entries you're going to need some good, cheap booze. I got ya covered…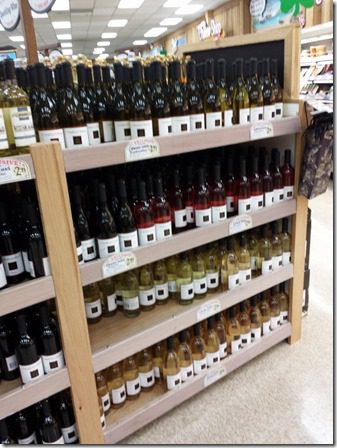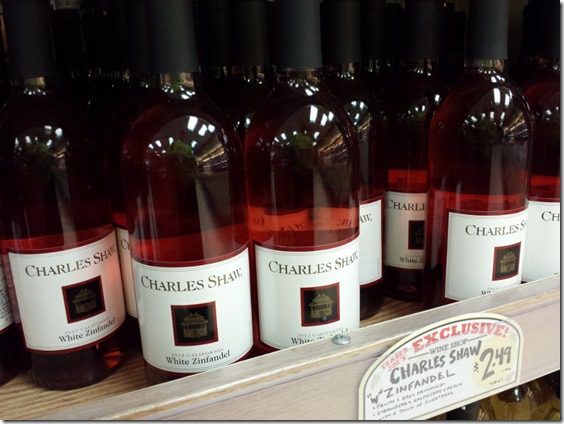 12. Ginger chews. I like these before races because they settle my stomach, taste great and give me a little extra sugar rush. Plus, they're ginger – like a sweet slap in the face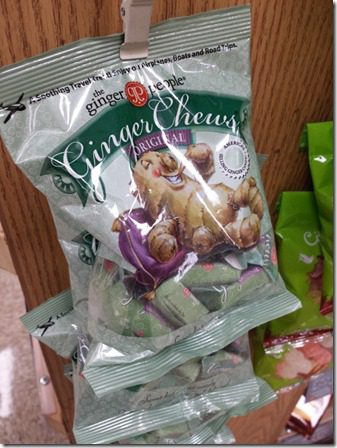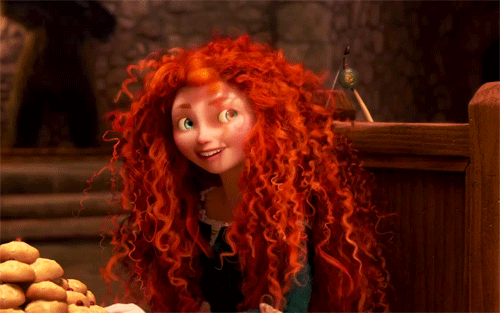 13. Pizza dough. Runners and pizza go together like peanut butter and jelly. Trader Joe's pizza dough is amazing. Super easy to roll out – even if you don't have a rolling pin and need to use a bottle of Two Buck Chuck wine (see above). It tastes just like your Nonna made it from scratch, but better.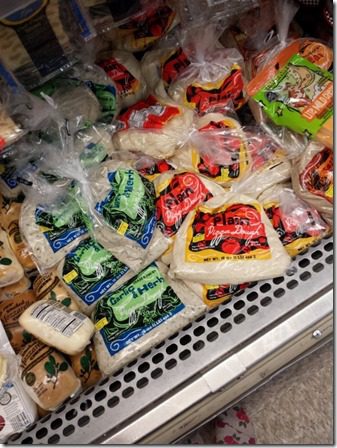 Related: Trader Joe's Must Haves For Fall
Question: What do you want from the list?