Travel Jane Portable Urinal – Review for Runners. I tried the Travel Jane – a portable personal urinal for women and have a review, tips on how to use it and where to get it.
I'm training for a marathon and with the recent closure of public restrooms, restaurants, stores and more – there was no where to go pee while out on a run. So I decided to BYOPB (bring your own pee bag) and try this disposable urinal bag.
Travel Jane Portable Urinal Review with Run Eat Repeat
Travel Jane Portable Urinal Review and Tips
Did it work? 
I used the Travel Jane in the backseat of my car. I have a small car and it was easy to use seated like that. I think I might be even easier to use standing or squatting, but I haven't tried it like that yet.
It was easy to use. There wasn't any spilling situation thanks to the sand-like substance inside that turns liquid into a gel.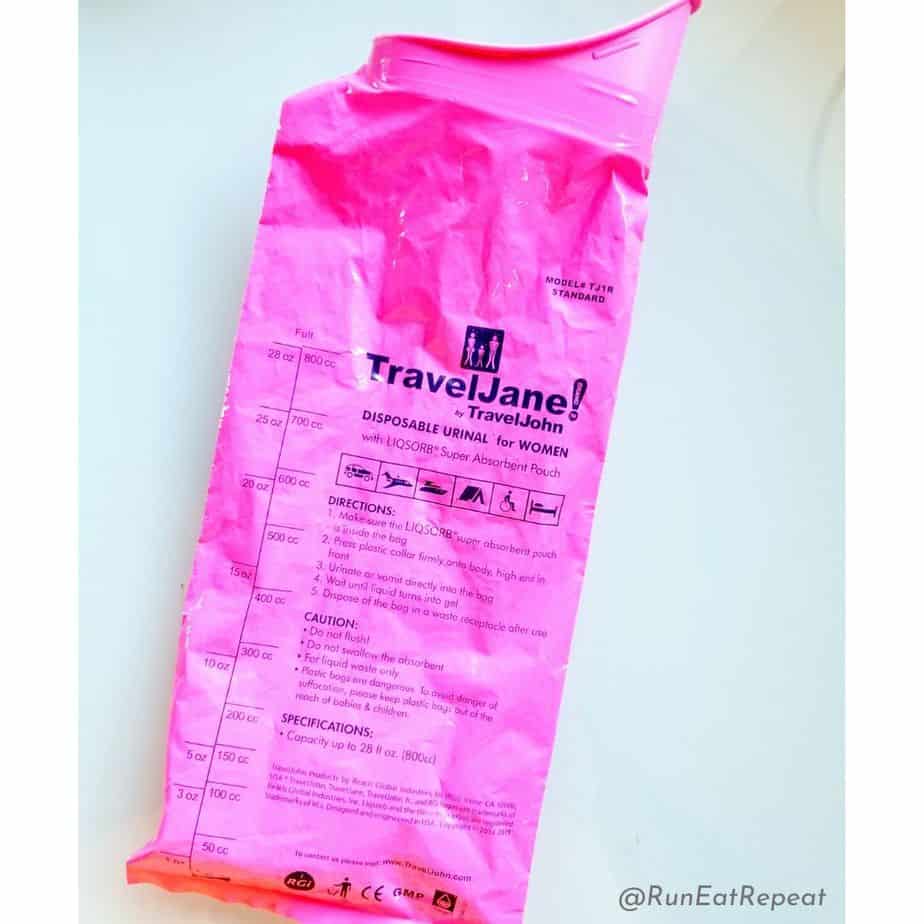 Who can use the Travel Jane? 
The Travel Jane is made by Travel John. It's pink and the name 'Jane' implies it's for women. But the box says unisex. So I think the Travel John may be exactly the same but a different color.
The color is BRIGHT pink so it's not super discreet and another color might be better depending on where you're using it.
Also, the color and marketing might mean it's more expensive because it's being marketed to women. This might get a 'pink tax' just because it's for women – so keep that in mind if you're buying this or another similar product.
Basically, it might be cheaper and more discreet to buy the Travel John but I didn't try that product so I can't tell you for sure it's exactly the same.
Tip: If you use it in a car or somewhere that you don't have privacy you may want a towel or something to cover yourself while using it.
Where can you get a travel urinal?
You can buy it online on Amazon or many outdoor specialty stores.
Travel Jane Disposable Urinal for Women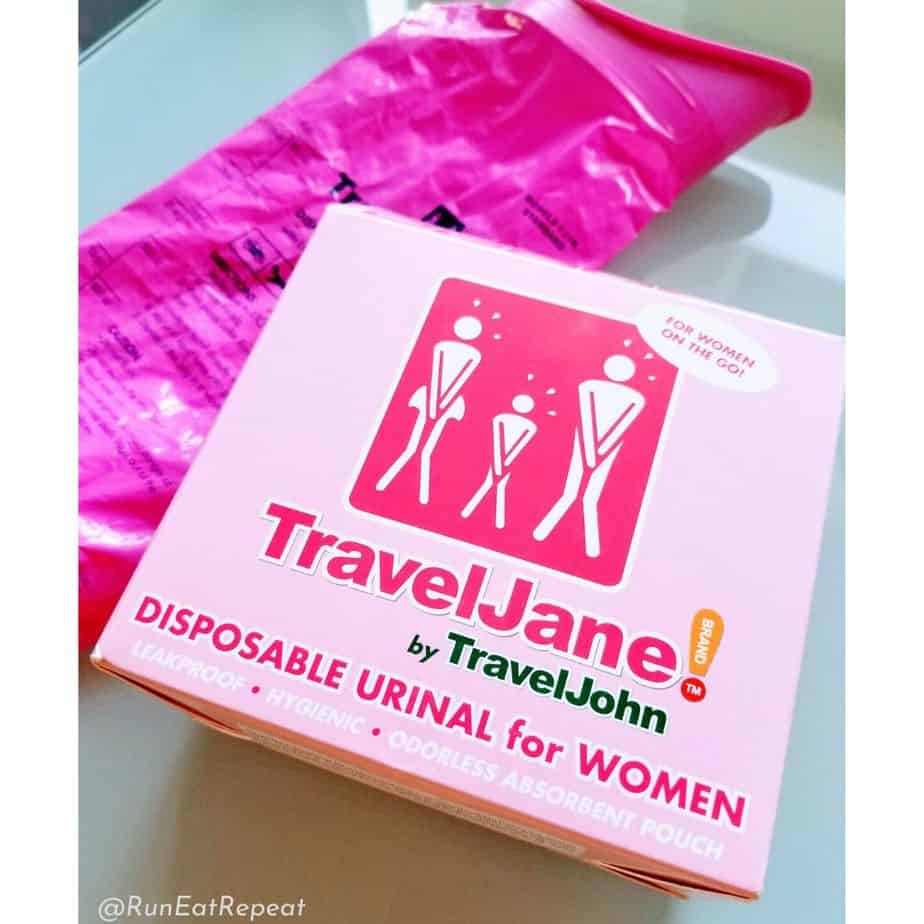 Keep Going with these:
And check out Run Eat Repeat.com for Running Tips, Training Plans, Recipes and more!