I was MIA today because after work my mom and little brother surprised us with a visit. They were driving through from the beach and stopped by at the end of the day.
My mom treated us to dinner because she's the best. We walked to Pei Wei so I got in my stroll for the day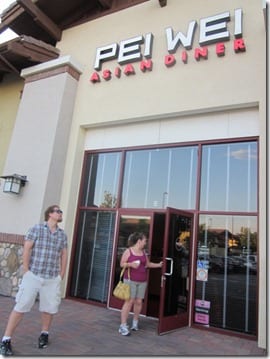 The last few times I've eaten Pei Wei I've been disappointed. Truth-be-told, I kinda groaned when my mom suggested it. But I'm always down to give food a second chance so we went for it.
This time I tried something new – lettuce wraps. I liked them! I think every other time I've ordered some tofu dish and I just don't like their tofu (it's cut too thin and prepared weird). My mom's dish was delicious too!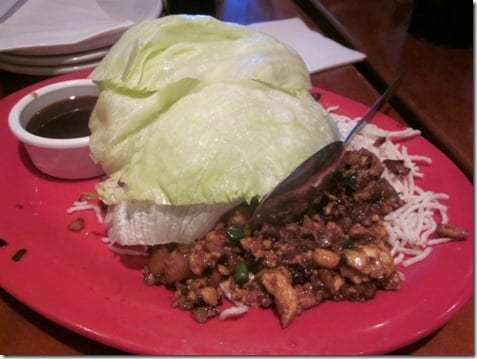 What's your fortune?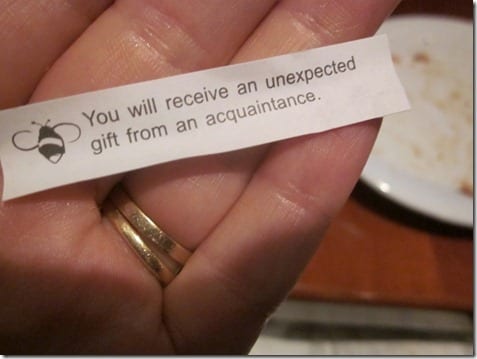 After dinner my mom and Matt left and I got on the computer to make some reservations. I'm going to the Fitbloggin conference in Baltimore in September and reserved my flight tonight. It takes me forever because I compare flights and airports and the color of the plane and pretzels vs peanuts.
(image source)
Luckily Chocolate Milk REFUEL is sponsoring me to attend, but I still love to get the best price and flight time.
I'm also being sponsored by White Milk Ben to go to Florida for Labor Day / his birthday. He has been super homesick to see his fam, but we don't have that much vacay time so we're making it a quick trip over the holiday weekend. I love visiting his fam, so I'm super excited for some hot, humid rest and relaxation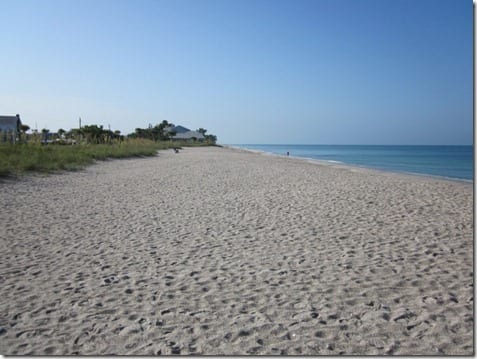 We still haven't decided on our annual anniversary trip though. I was hoping to spot a groupon somewhere awesome, but it hasn't happened.
Question: Where was/is your summer vacation?