Hello! How's it going? Over here I have a top notch personal trainer / home decorator / sleepy roommate … helping me get it together. I call him "Vegas" and I pay him in turkey.
Last week I got the Ab Dolly to review for the blog. He's a little new to the personal trainer biz so he mostly supervised. I did do some of his stretching moves though! I was super sore after the first few workouts with it.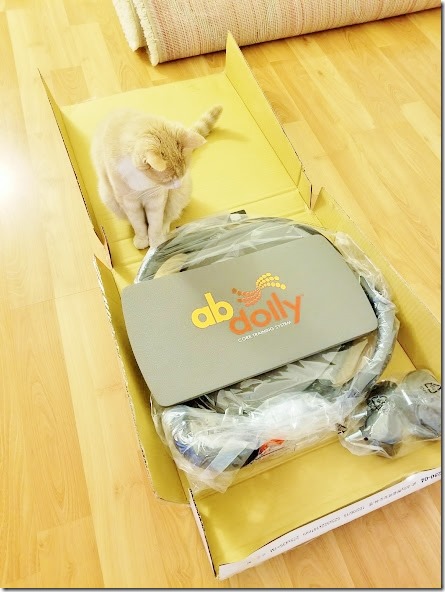 (Click here for this link for more information on the Ab Dolly and use code run20 for 20% off and FREE shipping!)
Then, he gave me some insight on where I should place some new pictures I bought.
Basically, I think the message is "don't put them on the floor"…
He sleeps on the job a lot.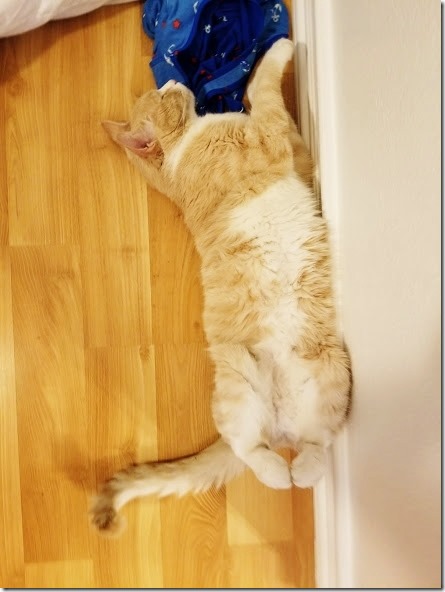 Pumpkin Latte from Califia – someone brought this to Bible study this week. It's good!
I was a meal prep machine this morning! I made oatmeal muffins and since the oven was on – I added sweet potatoes to bake them at the same time. Boom. And since I was in meal prep mode I made salsa chicken in the crockpot.
'
Before all the meal prep I had Vietnamese Food
Home Goods is my favorite store right now (well, it depends on the day).
This MASSIVE disco ball thing looks like a HUGE Christmas ornament. It's $1299!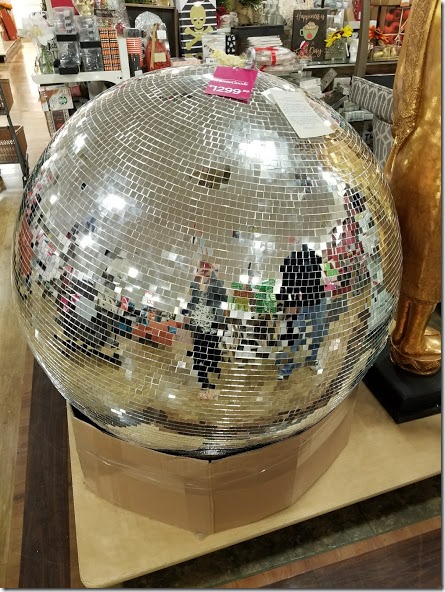 Speaking of Christmas… it came super early! Clif (the people from Clif Bar not a guy named Clif) sent me a National Parks Pass!
I want to do Zion. I've been to Yosemite…
I'm so excited – what National Parks have you been to? Have any recommendations?