Podcast: Play in new window | Download
Subscribe: Apple Podcasts | Google Podcasts | Stitcher | RSS
On today's podcast, we're talking about how to learn from your race. No matter how you did – leave anything you did wrong behind. It's done. Don't beat yourself up. But – make it a learning opportunity and figure out what you can learn from it so you'll do better next time.
Leave the mistake – Take the Lesson.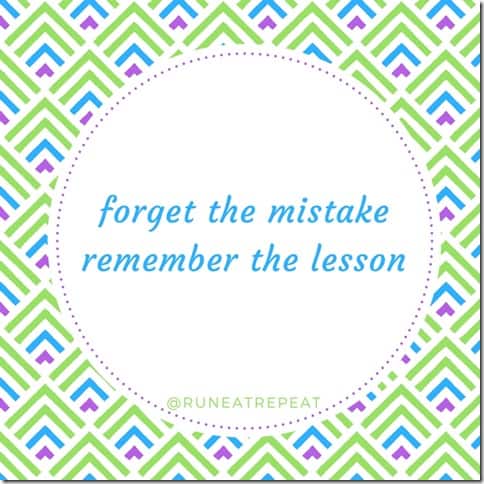 On today's episode of the Run Eat Repeat podcast we're talking about 4 questions you need to ask yourself after your race. It doesn't matter if you hit the wall and had a horrible race OR you had the best PR of your life – either way you can learn what works for your body and what didn't work or needs improvement.
Please stop and spend a  few minutes to get real with yourself on your strengths and weaknesses. What did you do RIGHT in training and on race day? What did you drop the ball on with training or on race day?
I put together this Race Review Form to help break down what you did well and what needs work. It's simple and very direct. Answer the questions. Learn what you can and be better next time.
I answer the questions in this episode to share how I think I did at the Long Beach Half Marathon. Since it wasn't a goal race for me I didn't train specifically for it and those answers are a little general – but they still help me identify what I need to work on – even when I'm running races for fun. Now it's your turn!
Click here for the pdf to download the Race Review form.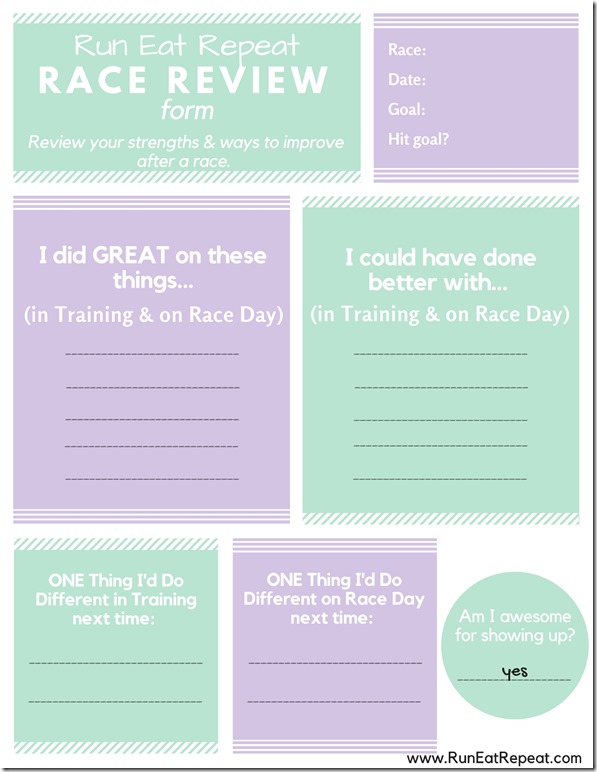 In this podcast episode I answered these questions for –>  the Long Beach Half Marathon 2017 Recap check it out here.
Want more post race tips?
Check out this post –  10 Things You Should Do After a Race
Help Me Help You…
Going forward – I'm putting together a series for the podcast and the POTM challenge and I have a few questions for you.
It would help me make new episodes and posts that are relevant to your goals. So, please answer these questions in my Instagram comments or in the comments below… or you can email me at [email protected]
What is your current or next running goal?
Do you want motivation? accountability? training? tips? other?
Do you want to hear about things other than running and eating on the RER podcast?