Hi! I went whale watching in Dana Point, CA with my family yesterday. A friend gave me the idea to take everyone whale watching as a Christmas gift to them. Love it. This was a great idea and I immediately looked up a few places and found a great deal on Groupon. I bought the tickets (good for any day) and told everyone on Christmas day when we were opening presents. (I wanted to find a toy whale to wrap up OR give everyone a card with a letter spelling W-H-A-L-E W-A-T-C-H-I-N-G and have them figure it out but I forgot that I am not crafty or organized so it ended up just being me shouting at everyone when we were done opening gifts and I forgot I had to tell them about this.)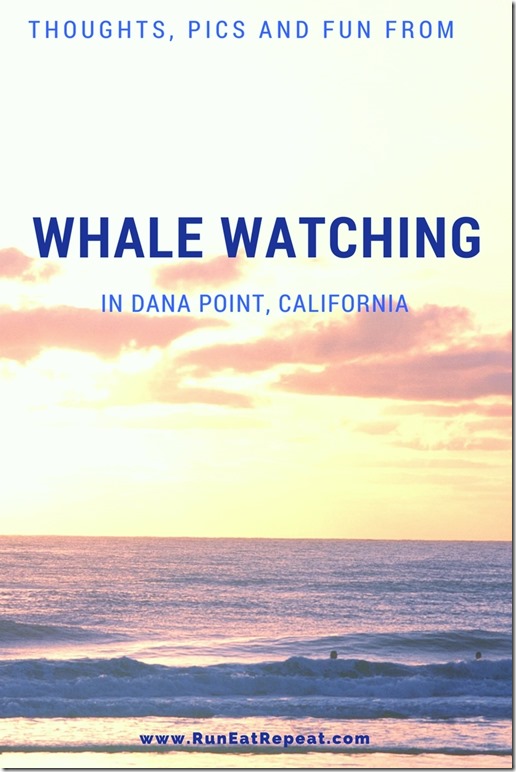 Then – this is key – I had everyone agree on a date to go right then and there. We chose the date and put it on our calendars on Christmas so there was no 'hey, can you go this date…' or 'I think I'm supposed to do …' or other frustrating string of text messages where 8 people try to make plans.
We chose February 12 and I made reservations at Dana Point Surf and Sport. I sent out an invite via gmail with the address and time. And a few days before I sent a text with a reminder that included the weather / what to bring / address / time.
We didn't really need to bring anything because it was a perfect day but I did suggest: sunblock  / windbreaker  / binoculars  / goldfish crackers to attract the whales to us.
We saw a ton of dolphins but only 1 whale. It was a grey whale who peeked out a few times, but it was hard to get a good look at him/her. So the captain gave us a 'whale check' to be able to come back!! They guarantee you will see a marine mammal and if you don't you get a rain check to return for FREE. Technically we did see a whale, but they were super nice and said we could all return to try again.
There are whale watching tour companies in Long Beach, Newport Beach and Dana Point. I chose Dana What Sportfishing & Whale Watching because I love Dana Point and found a good deal. It was well organized and I'm super happy with the experience.
Here are a bunch of pictures from the 2 hour whale watching excursion…. It was the most gorgeous day!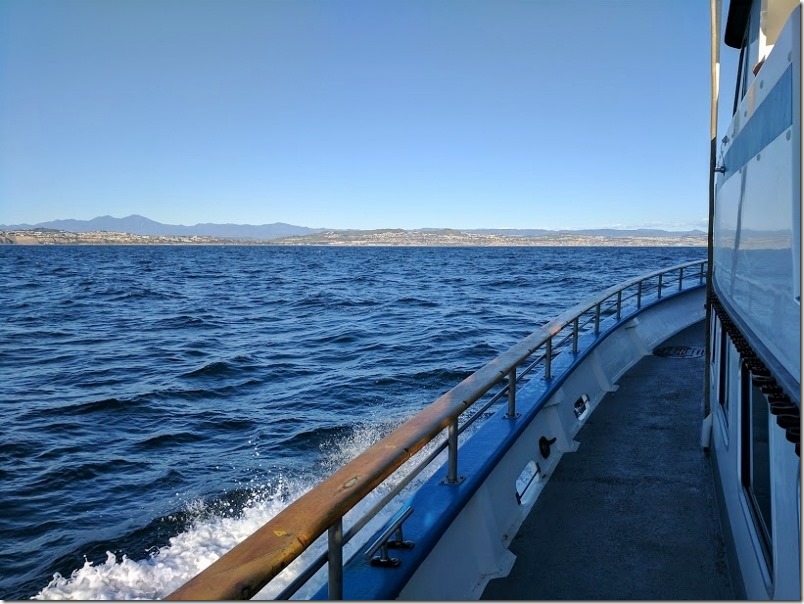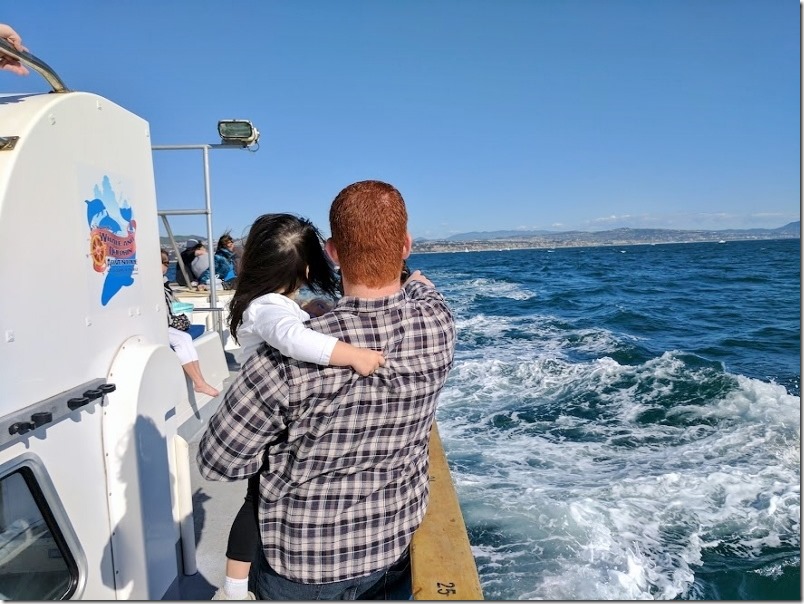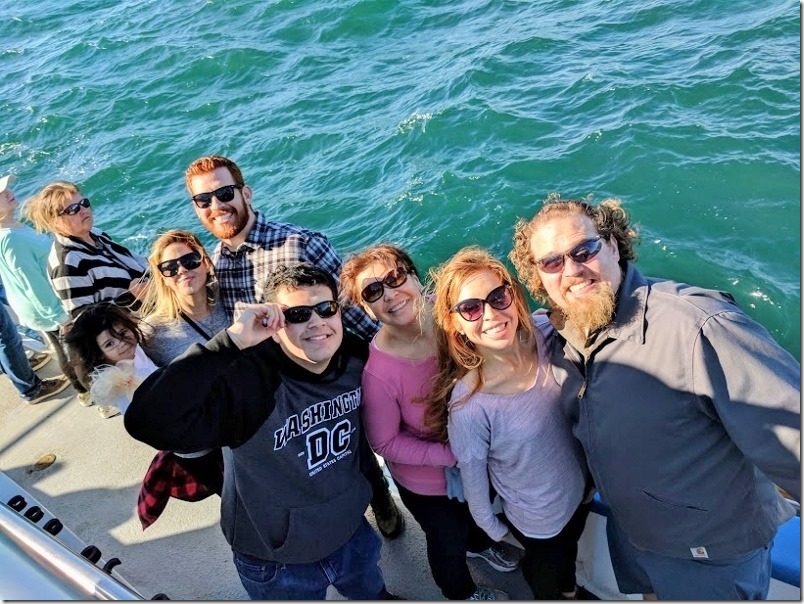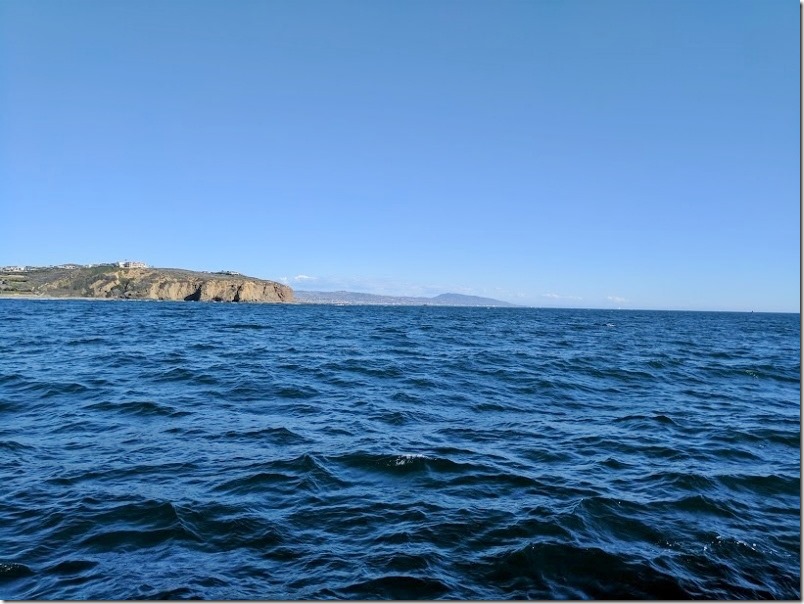 After the trip everyone headed to my place for pizza, salad and CAKE. It's my mom's birthday on Tuesday and we celebrated together last night.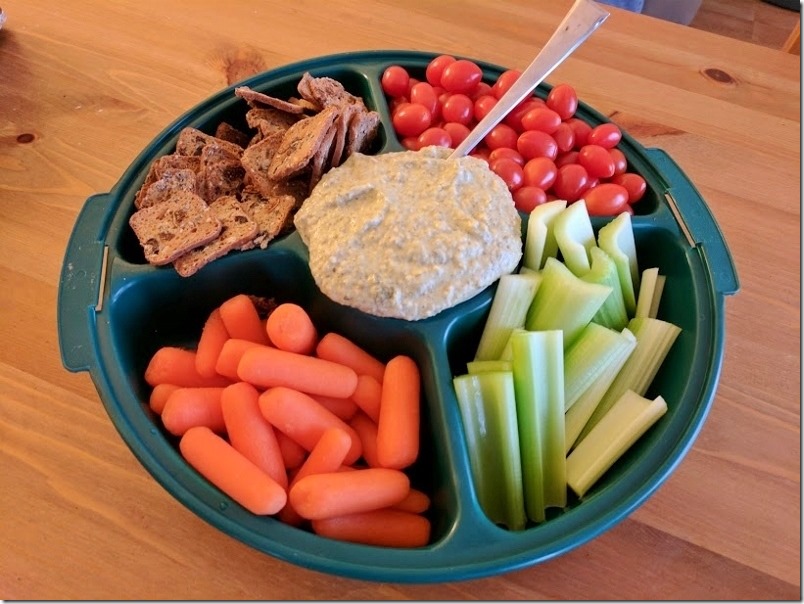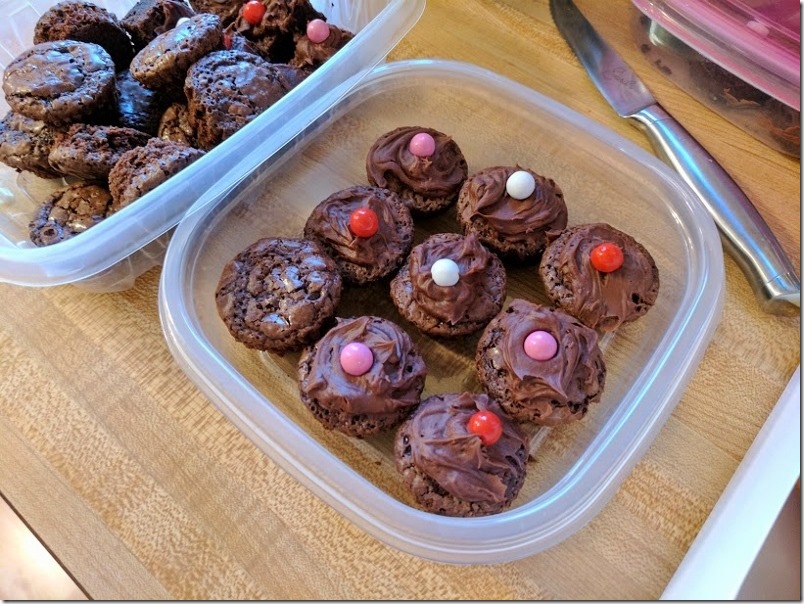 I made a coconut dos leches cake for my mom's birthday. She loves coconut. I love experimenting with recipes even though the 2nd rule of hosting is 'never try a new recipe at a party'. Luckily this came out great!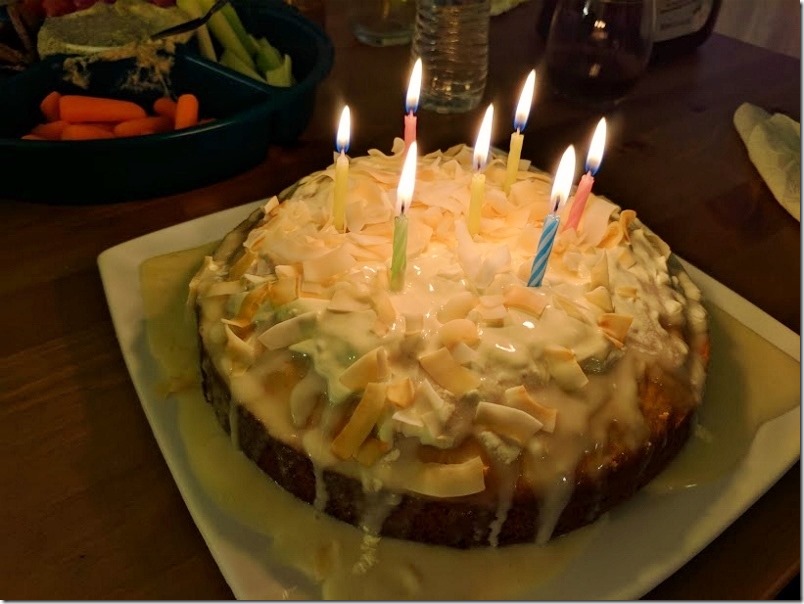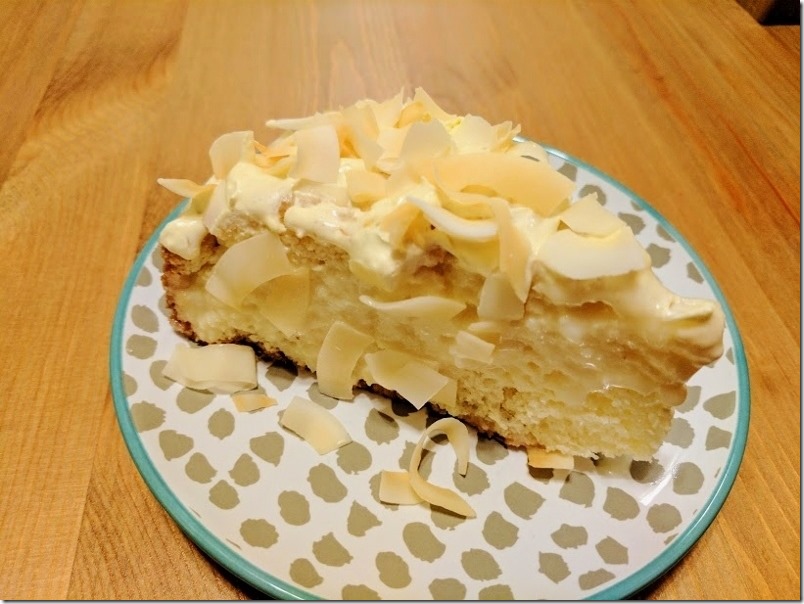 My favorite tiny person hung out while I snapped pictures of my cake creation. She didn't want any, she was just waiting patiently for me to start playing with her again. She is such a particular eater. I think the only thing I saw her eat were a few grapes and the candies on those brownies (pictured above).
I was taking too long so she ended up going to grab Elsa so they could wait for me together. In her defense I really was taking a long time – it was hard to get a good angle on the cake. I love her.
Question: Have you ever been whale watching? Where?? See any whales?
What is your #1 favorite kind of cake?