Hey! How are ya? This post is super random and happy and sad and sugar filled and again, random. But go with me here please… first let's talk about this amazing new website you should check out – Facebook. Apparently it's a great way to keep up with friends and family and companies or bloggers you whatever you love!
Anyway. This morning I stalled on my run to peruse social media and Facebook sent me a lil flashback. Oddly enough, on this day three years ago AND one year ago I took a picture pointing to my shoulder. How random?!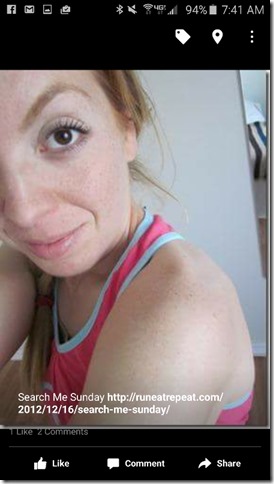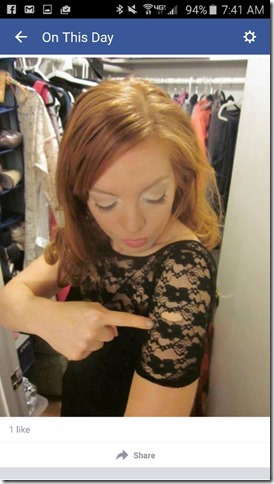 What are the odds?
Well, probably good since I am odd…
Last night I spent a little quality time with a tiny person. I was hired to babysit in exchange for Peppermint Pretzels and Chocolate. (I'm available to walk your dog, clean out your closet and change the oil in your car for the same price.)
I heard somewhere that chocolate was deadly for babies though, so I didn't share. Or is that dogs? Either way. I don't share.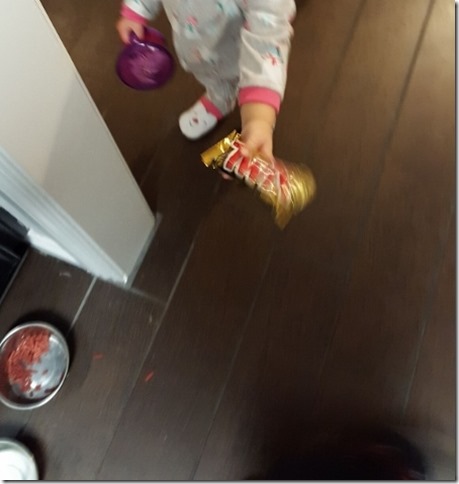 This morning I woke up, woke Vegas up and got him ready for school and took this picture before heading out…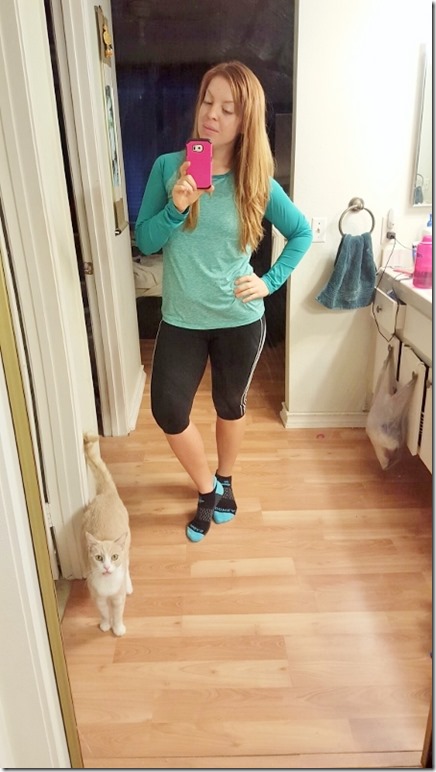 (Target long sleeve top // Fabletics capris // Bombas socks // cat not available)
Post RUN I ate and then had a few conference calls, worked on a recipe and ate 22 vitamin C candies. All in a day's work!
More on the recipes soon!
See ya in a bit!
Question: What were you doing last  year this time?
Me: Looking at my shoulder.