Podcast: Play in new window | Download
Subscribe: Apple Podcasts | Google Podcasts | Stitcher | RSS
Today I'm sharing some ideas on what to eat before a run or race. Whether you're training for your first 5K or running your 14th marathon – you need to fuel your body probably. It makes a huge difference in your performance and recovery. And I should know because I totally crashed and burned at the Tustin Hangar Half Marathon this weekend partially because I didn't fuel properly.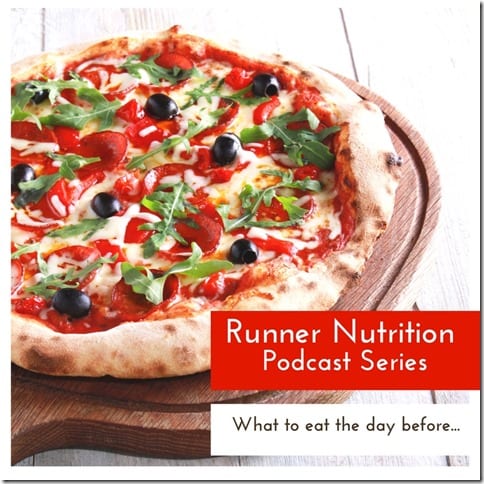 What Runners Eat – Podcast Series on the best foods for training and running:
This is the start of a series on what to eat before, during and after a run while training for a half marathon or full marathon. Practice any ideas that you see or here about what to eat during training. Figure out what works for your body.
What to eat the day before a long run or race.
What to eat BEFORE your run or race – the morning of your race or before you do a hard training run.
What to eat DURING your run or race.
What to eat AFTER your run to help you recover.
My usual pre-race or long run meal is Thai or Chinese food with a lot of rice and a lot of soy sauce. ..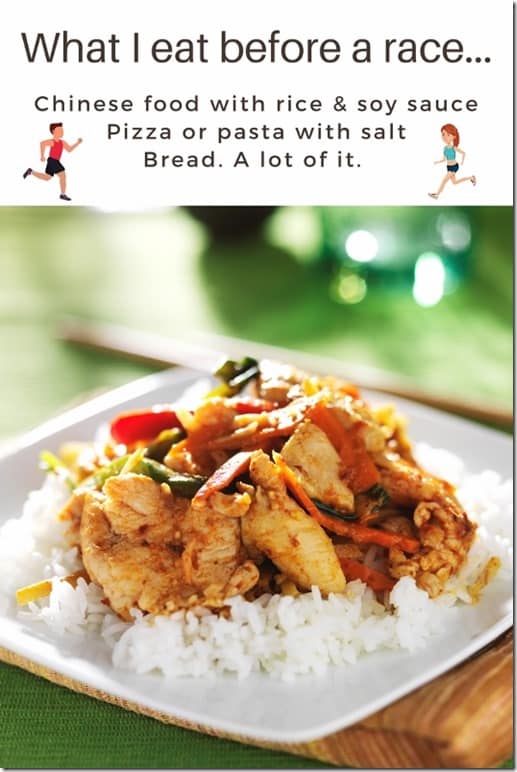 Warm Up:
Apologies if last week's episode was sped up – if you still have the crazy fast version – go to your settings > apps > choose your podcast app > clear cashe > save / download it again.
Thanks for all the love and feedback on my last episode! You're the best. I haven't talked to you since I went to Florida. I shared some pictures on this post on my recent travels but want to fill ya in…
I had a great trip to Florida and did a quick recap of the food and fun here.
Now over a week out from the trip I see God's hand was definitely involved.
I want to podcast everyday… how can I live podcast?? Maybe I can do an Instagram live and you can just put it in your pocket and listen?
It's week 4 of the 1st Half Marathon Training plan – if you're following along check out my previous post for more.
I'm starting a series on what to eat while training for a race! And it works in perfectly with my fueling fail for yesterday's half marathon.
If you have specific questions on fueling DM me on Instagram or leave a voicemail on the RER vm line 562 888 1644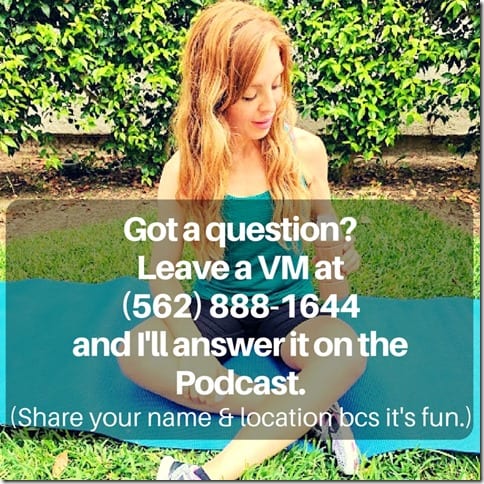 Main Event:
Tustin Half Marathon Recap – Fuel Fail.
Tustin Hangar Half Marathon Race Recap…
The weather: Rainy Day.
The course: Ran through the Tustin Hangar.
Fairly flat a couple hills at the beginning and end. Course is just okay – run around Tustin, CA.
Running through the historic Tustin blimp hangar was cool but Downtown Tustin is ADORABLE. I definitely want to go back and walk around that area.
"Seventeen stories high, over 1,000 feet long and 300 feet wide, the hangars were, and still are, two of the largest wooden structures ever built. Designing and building the two structures in 1942, during wartime, on a hyper-accelerated schedule and with a nearly all-wood design, is what earned the hangars their 1993 listing by the American Society of Civil Engineers as one of the "Historic Civil Engineering Landmarks" of the 20th Century." (from the city of Tustin )'
Before the race I did the usual…
Spark to drink and cereal to eat plus a banana.
My results: Turn down the suck.
Tustin Half Marathon Finish Time: 1:48:47 – average pace 8:17
What I did wrong at the half marathon and what I can learn from it:
I didn't eat what I needed the day before and last run before the race.
Awards:
Whole Foods for that hot bar of my dreams. I got this random mix of breakfast food and a big mix of lunch stuff. It was perfect timing since they were switching from breakfast to lunch options as I was filling up my first $22 cardboard box.
Resources from this podcast episode:
What I did right and wrong at the OC Marathon
What I ate before the Big Bear Trail Half Marathon
What I'm eating LA Marathon week
Thanks for listening!
Question: What is your favorite pre-race or long run meal?