This morning I did an easy 4 miler to see how my legs are feeling. It felt okay, but my Garmin said I was going super slow! No wonder that lady with a walker lapped me!! Oh well.
It's French Toast Friday!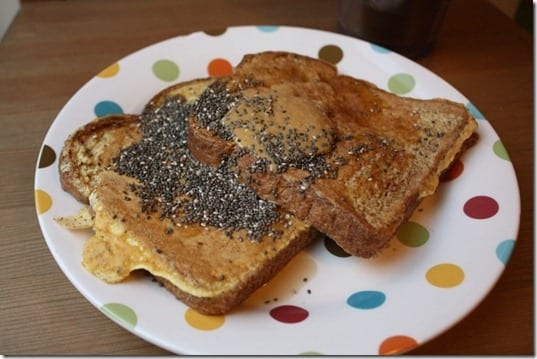 But, it shouldn't be. It should be egg sandwich Friday because Ben's breakfast looked better than mine. I really need to stick with the eggwiches for optimum fullness.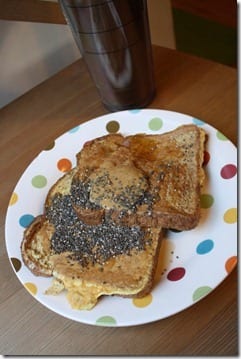 Then, I headed to work for a short floor shift. I have to put in a few hours each week for phone calls and walking the floor to answer questions. I caffeinated up for the occasion.
After my shift I headed to the Farmer's Market right around the corner. I enjoyed some samples and a big juicy pear.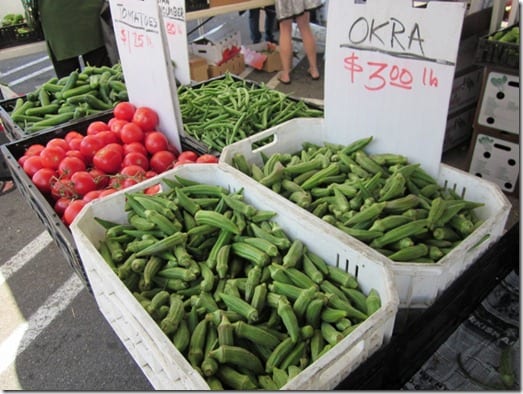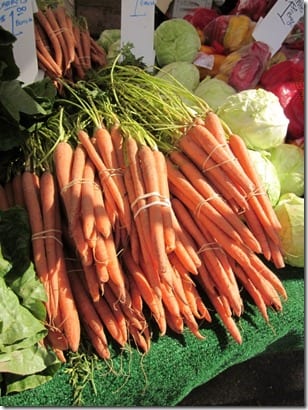 Do you know what's in season at the Farmer's Market right now?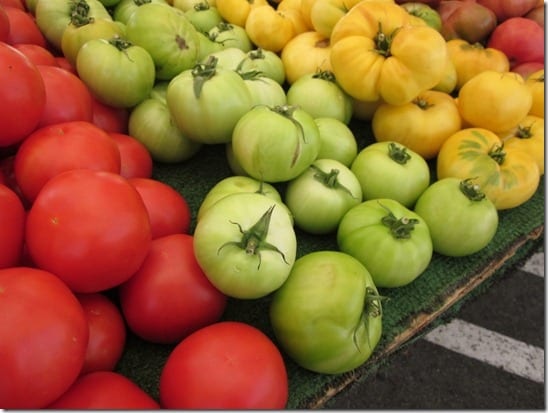 You can use this link to find out what fruits and veggies are in season in your area by month! It's super helpful if you're waiting for your favorite to be available.
Good News  pumpkin butter is in season and available!!! The Trader Joes in Laguna Hills has Pumpkin Butter. I stocked up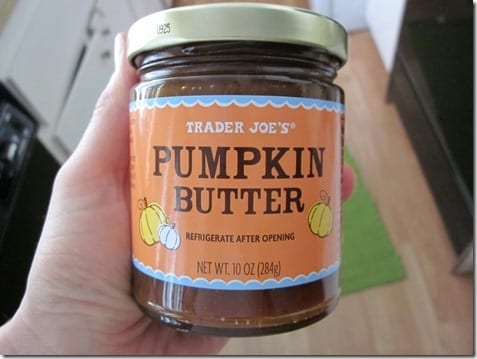 Since I skipped it yesterday – today is Confession Friday. I need to get this off my chest.
Confessions Thursday Friday:
1. It hasn't been a week since my last marathon (the one where I swore I was NEVER doing this again). I'm already looking for another I can do (any suggestions?).
2. I shaved all my body hair for my race. Do with that what you will.
3. I feel like I really over-extended myself this month and instead of looking forward to the cruise and my Panama trip I'm dreading them.
4. I may have tapped into the pumpkin butter on the way home from TJ's. Now my steering wheel is sticky.
5. I ate ice cream after dinner night before last. Now I only have 78 days to break this habit before 2012!
Now I have to pack my suitcase – I'm going on a weekend cruise for my friend Susan's Bachelorette Party!!! (This is us at her sister's Bachelorette last February.) I should still be blogging (if I can figure out the internet situation).
Question: Ever been on a cruise? To a Bachelorette Party?? To a party at a Farmer's Market with French Toast???