Hello! I am working with Victoria's Secret to share an amazing deal on the 7th (I'll remind you then, it's top secret for now). But for now I want to give you a sneak peak on the gear I'm wearing. It's perfect timing since I've been on the hunt for a really good sports bra.
Supportive, cute sports bras shouldn't be hard to find! The majority of women runners prefer not to bounce around, right? (If I'm wrong on this, do you ladies.)
I guess, I can only speak for myself… although I'm considering running for public office to speak for the people when I say I want a CUTE sports bra that keeps everything from bouncing / putting on a show / chafing / other.
So I headed to Victoria's Secret to find a good sports bra and pants combo today. The place was busy because there are some great sales going on right now!
Victoria's Secret has a really impressive line of sports bras. There are medium support bras and high impact sports bras. The latter option includes some that have under wire. I am on a mission to find a sports bra that I can wear alone – without another bra to layer with it – that keeps everything in place.


I was not even looking for a bra that was also cute, but that's always a great bonus.
I tried on a few max support options with underwire AND they zipped close in the front. A reader recently suggested VS's front zip sports bras and they are definitely supportive. I also grabbed a few pairs of exercise leggings and capris. They have a ton of cute patterns online.
(these workout pants)
(This sports bra // these knockout capris)
I ended up going with a simple capri / sports bra combo and this tee. Ha! Love it.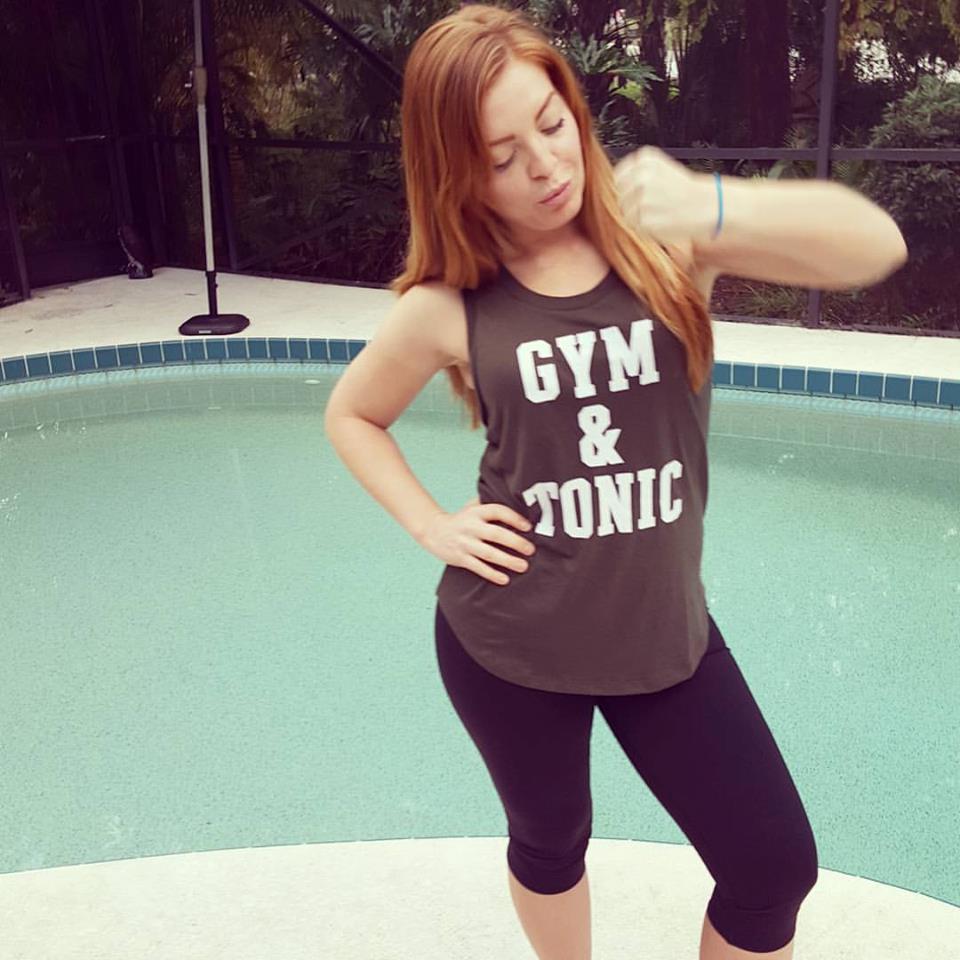 (similar tank // similar tank 2)
Now I'm off to run (and eat and repeat). I'll report back with the sale reveal on the 7th. See you on the road!
Right now Victoria's Secret is offering free shipping on orders of  $100 or more!
(Valid: 12/28-1/20)  Limited Time! Free ship on $100. Use code FREESHIP100.
Question: Do you know your correct bra size? Have you ever been fitted professionally?
*Your significant other is not considered a professional unless they are in the business.
Disclaimer: This post is in partnership with Victoria Secret. All opinions are my own.