Podcast: Play in new window | Download
Subscribe: Apple Podcasts | Android | Google Podcasts | Stitcher | RSS
Hello! Today I'm talking with a sports medicine and physical rehab expert on the best ways to avoid getting injured while running and training for a race. She's one of the editors of the book The Long Distance Runner's Guide to Injury Prevention & Treatment – and it's amazing. This book touches all the bases of a runner's body and how to take care of it.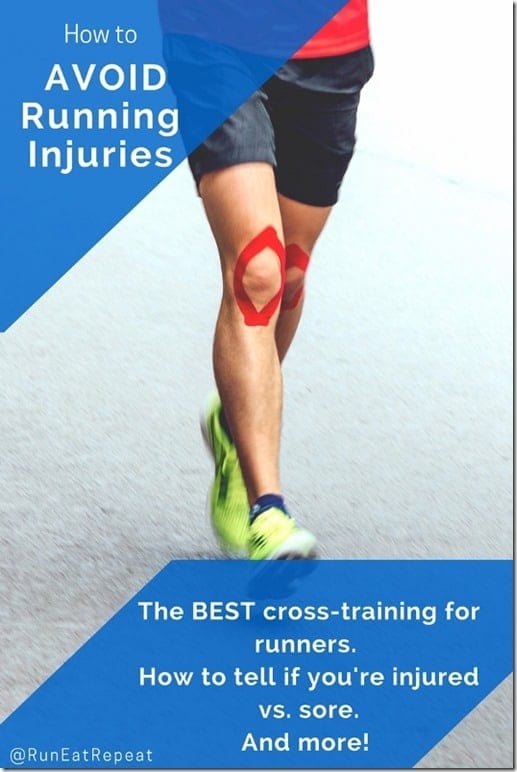 Warm up:
The First Time Half Marathon Training Plan is out and this is week 1!! Last call if you want to join!
Sign up here for the 1st time half marathon training group Feb to June. It starts this week and runs until June 9th.
There's a FB group so we can train together. If that's not a good fit for your running goals – join the Team RER FB Page for accountability and motivation.
And I have so much to fill ya in on but I don't know if this should go too long… Let me know if you prefer 1 or 2 long episodes a week or more short ones?
Question… What do you prefer when it comes to podcast length?
Podcasts that are 1 hour or longer?
Podcasts that are 15 to 30 minutes?
Podcasts that are 15 minutes or shorter?
Let me know on Instagram OR in the comments below!
How to Avoid Common Running Injuries and Deal with Them When They Happen
I'm talking with Dr. Brandee L. Waite to find out the BEST exercises to avoid running injuries.
Dr. Waite is an expert in sports medicine and physical rehab. She's treated elite athletes across several sports as well as serious non-professional athletes, hobby athletes, endurance runners and more. She's served as the team physician for the US track and field program. And she's directed several marathons and ultra-marathons including the California International Marathon!
The BEST way to To Avoid Running Injuries and What to Do If You Get One
RER: Are there specific cross training workouts that runners should to do avoid injuries? How should someone start with cross-training?
There are 2 good strategies for cross training. A.) Do non-impact exercise B.) Doing exercises that strengthen supporting muscles but don't fatigue the muscles you use a lot for running.
Switch from an impact activity like running to someone low or no impact like cycling or swimming. These keep your cardiovascular fitness up but aren't as hard on your body.
Do activities that strengthen the muscles you don't use heavily while running. Running is forward motion so something that is a side to side movement can help prevent leg injuries by strengthening your hips and leg muscles. Example: Tennis, Zumba
RER: Should we do a warm up or dynamic stretching before running?
5 to 10 minutes start off as a slower pace to get things warm. Some people like to pause there to stretch problem areas.
RER: How do we know if it's an injury or we're just uncomfortable and we should suck it up?
This is where knowing your body is so important! Listen to your body. Take some time off from running to let it rest and recover and then assess if it seems like an injury.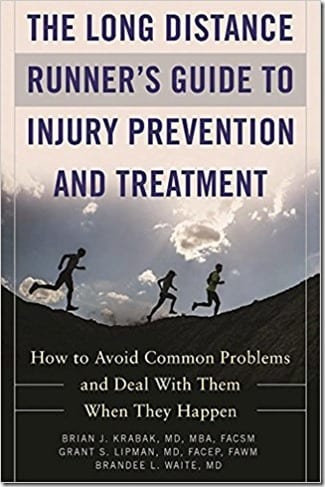 Get the book here –>>> The Long Distance Runner's Guide to Injury Prevention & Treatment by Edited by Brian J. Krabak, MD, MBA, FACSM, Grant S. Lipman, MD, FACEP, FAWM, and Brandee L. Waite, MD
Awards for this week:
My favorite thing… oranges! Oranges are amazing right now. I might turn more orange than I already am!
Favorite salad dressing – anything from Bolthouse Farms.
Got a question for me?
Email me at [email protected] OR call the podcast voicemail 562-888-1644
Thank you for listening!
Please subscribe to the show and if you have time – rate it in your podcast app.
Question: How long do you like podcasts to be ideally?? 
What's your favorite thing today?