Wow.
I ran the Xterra Snow Valley Trail 21km today and got my ass handed to me. And now I'm here to tell you all about it, so at least you know I survived.
Spotted this on Saturday, shoulda took it as a sign. Ha! Works on so many levels.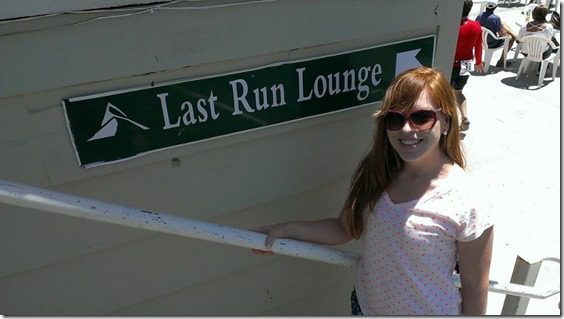 First, Road trip!
We drove up to Snow Valley yesterday and arrived around 1pm. Hit up the packet pickup which was a breeze. This is a small race so we were in and out.
There was a triathlon on Saturday that was just wrapping up when we got there.
Then, we had a picnic lunch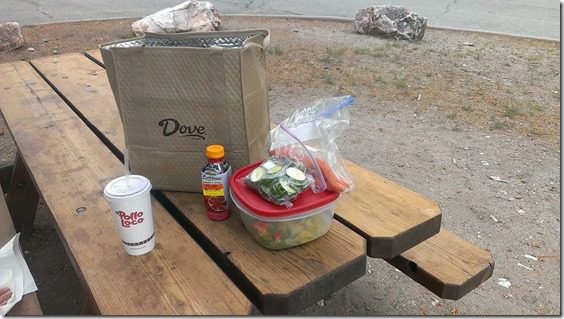 dessert
and took a hike.
Finally it was time to get the party started with Steve. We went to Murray's…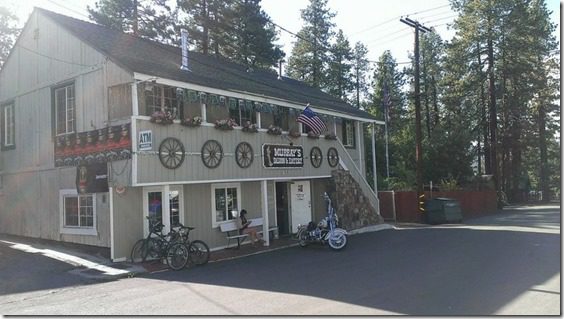 But, Steve refused to do karaoke?!?!?!? That is super out of character – I should have known something was up. Foreshadowing of his very serious approach to the race (ie. he was out to get me).
Not the best idea before a race, but not the worst either
From here we had Himalayan food – there is an amazing Himalayan restaurant in Big Bear Village! We were hoping it would help us trek the mountains Sunday. It didn't.
Camping! It's not just for bears any more.
I met Christine from Oatmeal in my Bowl and Rebecca (not pictured). How'd you ladies do?
Race time!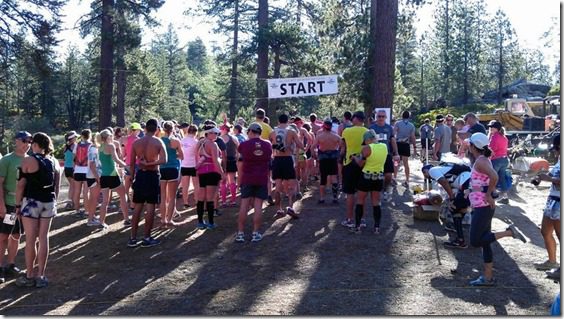 Note to self: Check the course profile before just showing up like a tonta.
Race – It was gorgeous. Small field, 120 runners. Well organized. Snow Valley is beautiful.
Course – Climb 2 miles, sorta flattens out 2 miles, go back down 2 miles. Repeat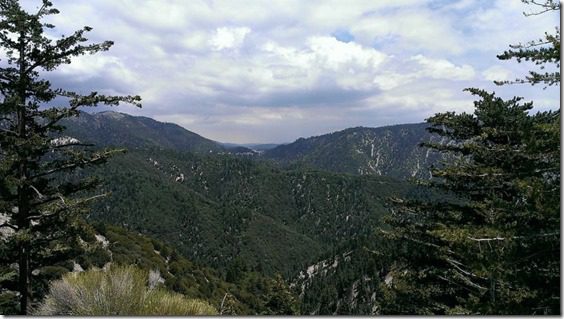 Xterra Trail Race 21km – 2:29:56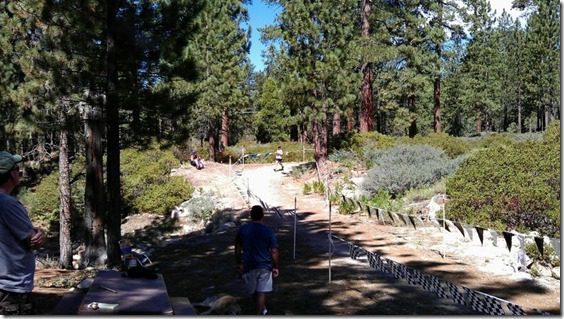 Don't let this picture fool you, I was crawling. It's all about the angles.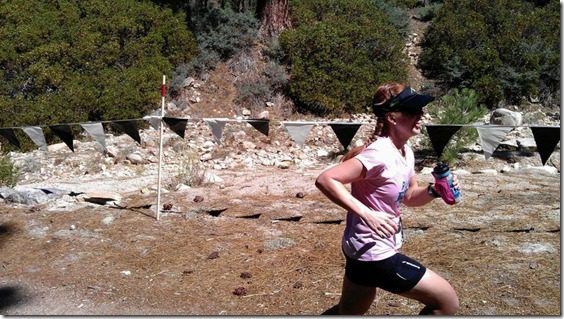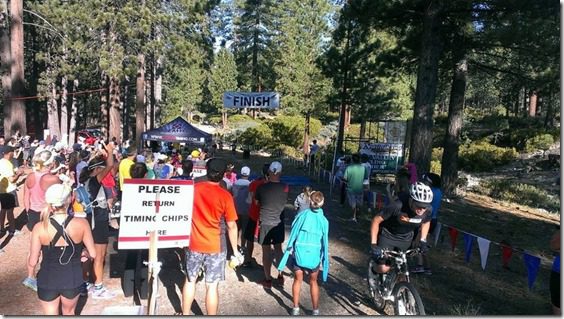 Steve finished in 2:03 and won FIRST place in his age group!!! He rocked it!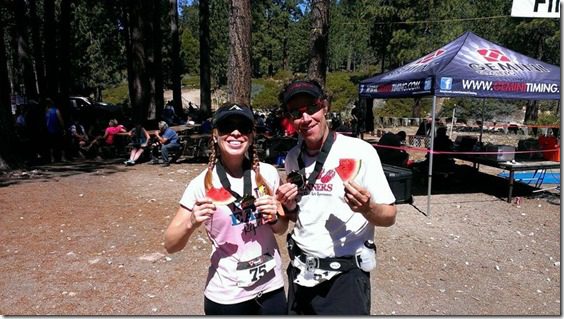 Monican, on the other hand took so long that the first thing the guys asked me when I was done was, "What happened?!" They figured something went wrong. Nope. It was just hard, thanks.
I'm just glad I stayed alive for the post-race watermelon.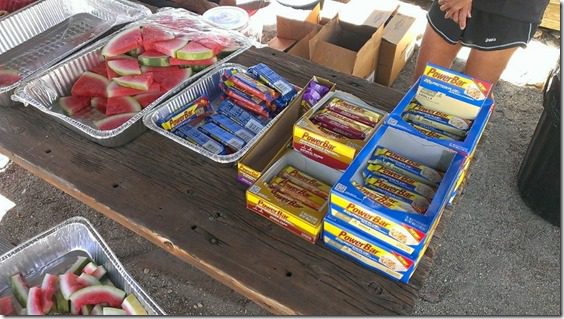 Post race I saw Gillian! I missed her at LA – hello!!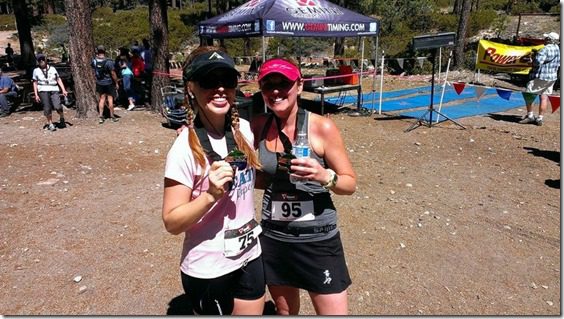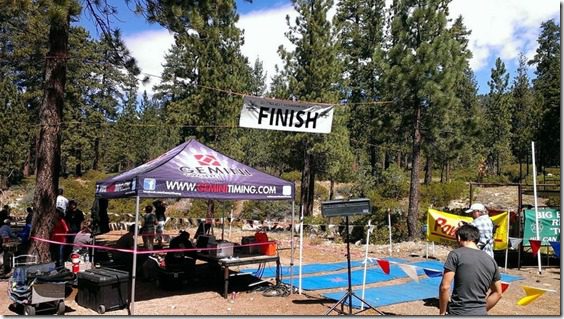 Post-race Xterra provides burgers and chips for all runners. Supporters can purchase food too.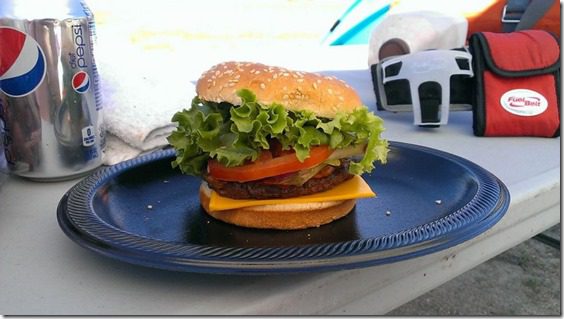 Overall: It was a HARD race. Since I am very new to trail running I realize I need a lot more practice and training. Trail running is an entirely different beast from road racing.
You have much to learn young grasshopper….
but I had a BLAST!
Question: What did you do this weekend?